Swiss architecture firm Burkard Meyer knew only an innovative and unique space would do in the new showroom of bathroom fixture company Talsee. Partnering with KriskaDECOR, a family run business that cranks out metallic chain curtains, a modular system of rain-like silver chains were created to hang in the central client reception area of the space.
Using chains at a variety of lengths, they were able to build and create a "room" inside the massive showroom to give the feeling of a separate space without being closed off. Rows of chain were hung giving a layered and ethereal effect.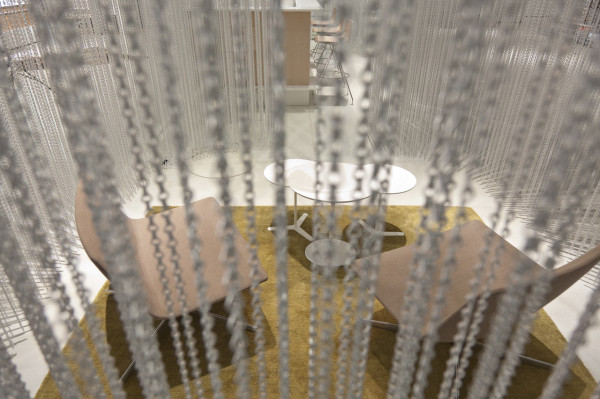 Lights were strategically placed above and throughout the chain system which gives the space a bit of a surreal ambiance.
The chains hang from above the second floor, which houses offices, making the effect even more dramatic.