New York designer Joe Doucet was commissioned by the Cooper Hewitt, Smithsonian Design Museum to participate in an exhibition that explores dining experiences in different times called "Tablescapes: Designs for Dining". Along with Mary Ping, Doucet was asked to imagine the future of dining where speed and efficiency are key, as well as factoring how space is decreasing with approximately one billion people added to the population every 10 years. With that information in hand, he designed a collection of hybrid vessels that can be used for cooking, serving, and food storage, thereby cutting down on the need for lots of extra kitchen items that not only cost money but require potable water to wash them.
Each piece in the Tablescapes collection is 3D printed, including the cutlery which can be customized in scale and handedness (left or right handed) for additional practicality.
The multifunctional vessels have lids that can double as plates or trivets while eating or serving. The raised bumpy surfaces even pull double duty as they help evenly spread throughout the cooking process.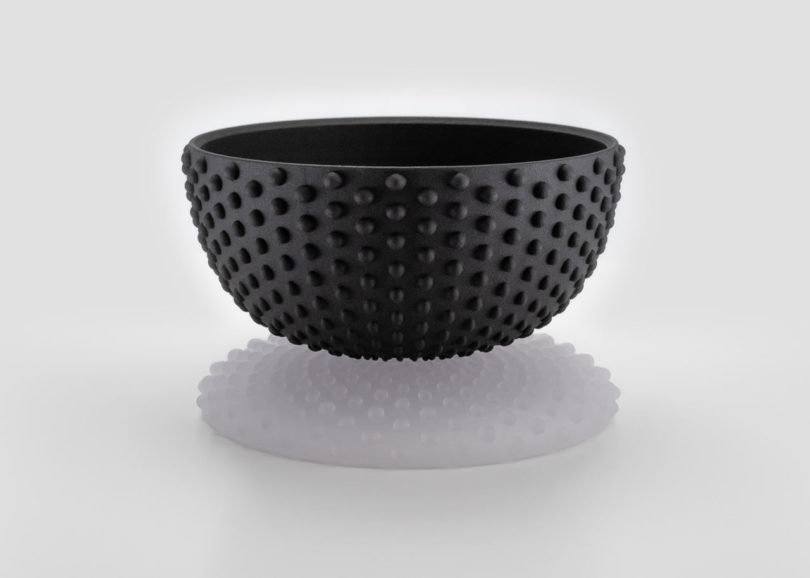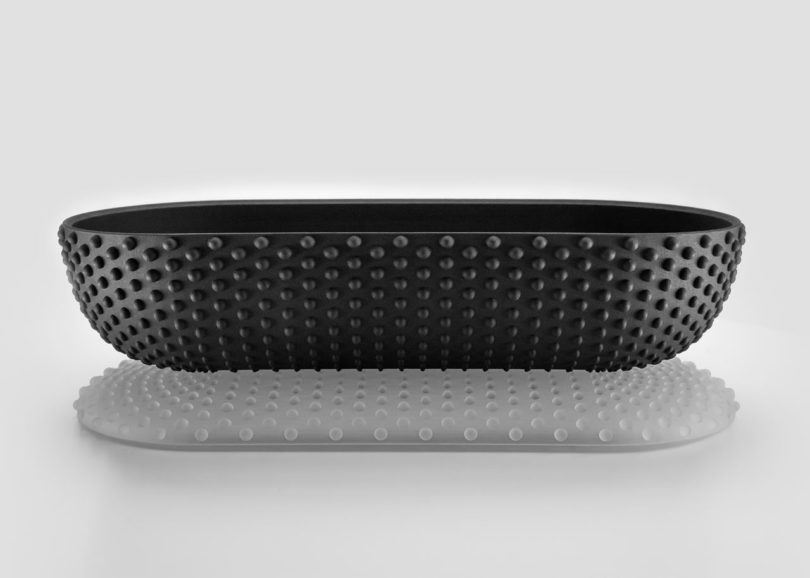 Tablescapes is on view until April 14th, 2019 at the Cooper Hewitt, Smithsonian Design Museum in New York.
3D Printing courtesy of Shapeways.
Photos by Donatello Arm.