Jumping Back Into Travel With Minimalist + Comfortable Accessories
Travel can be a bit of a contentious topic right now, but there's no denying that a trip away from home can help reset your mind and body. We all need a break, whether that's in the city for a weekend's stay-in at a luxe hotel or out of the city for an immersive nature experience. When you're ready for your next trip, here are 10 travel accessories we think you should take with you for easy and comfortable traveling.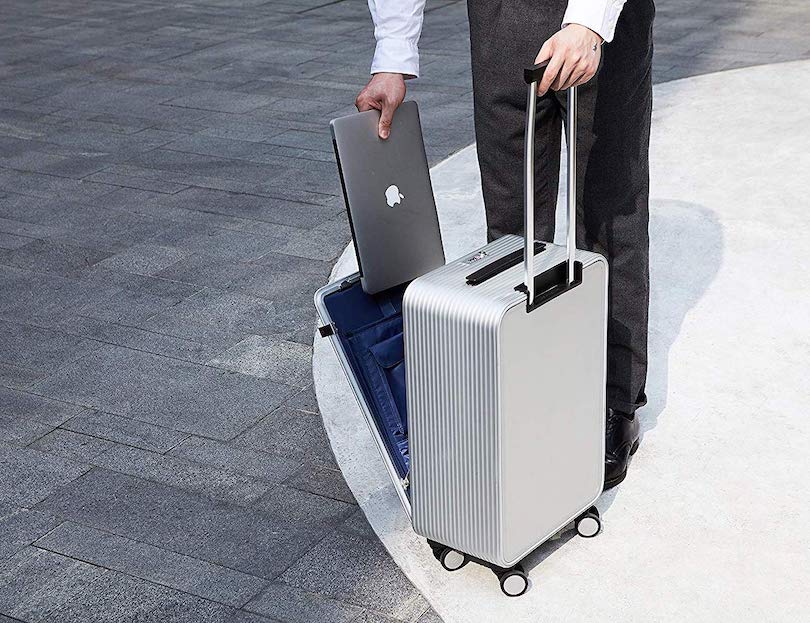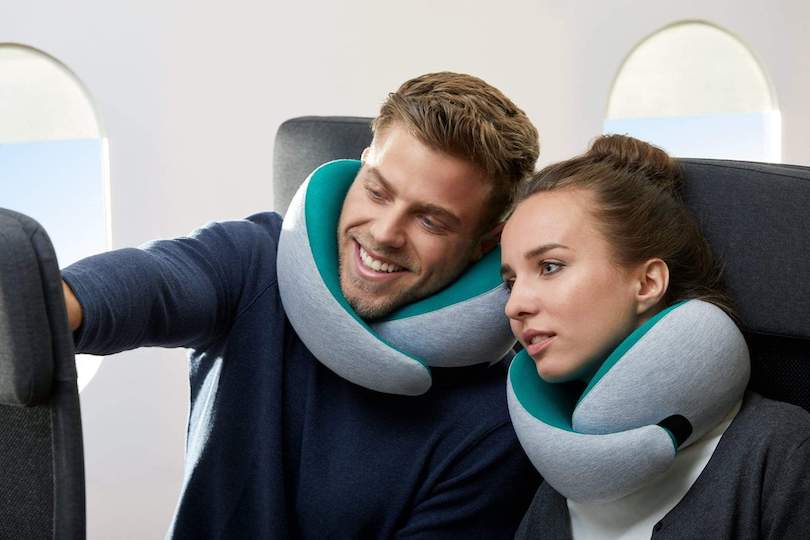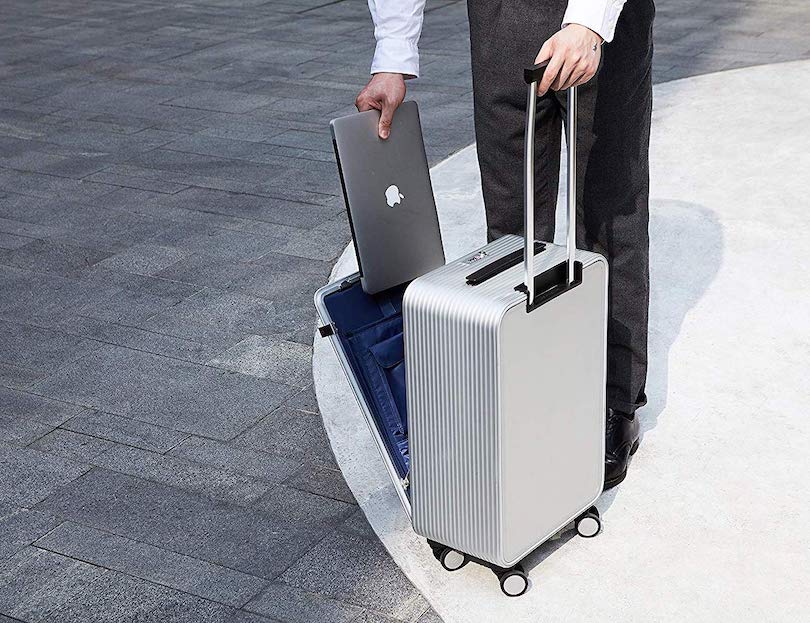 Jumping Back Into Travel With Minimalist + Comfortable Accessories
1/10 Photos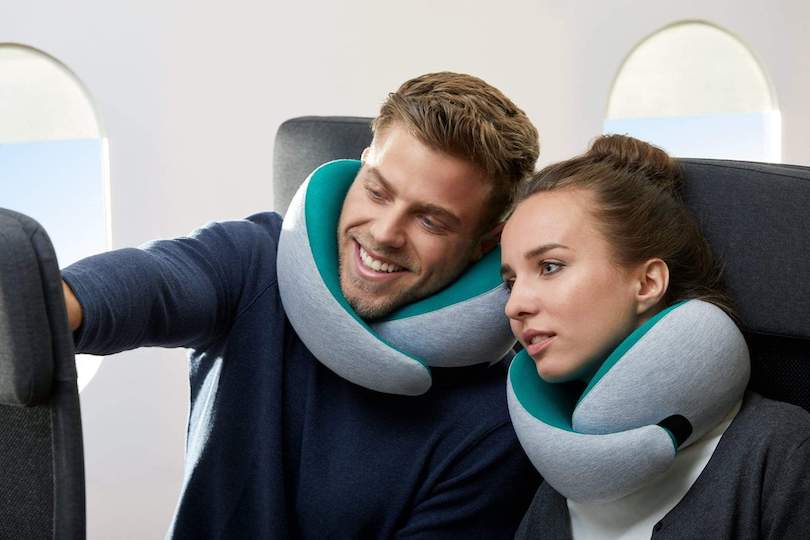 2/10 Photos
3/10 Photos
4/10 Photos
5/10 Photos
6/10 Photos
7/10 Photos
8/10 Photos
9/10 Photos
10/10 Photos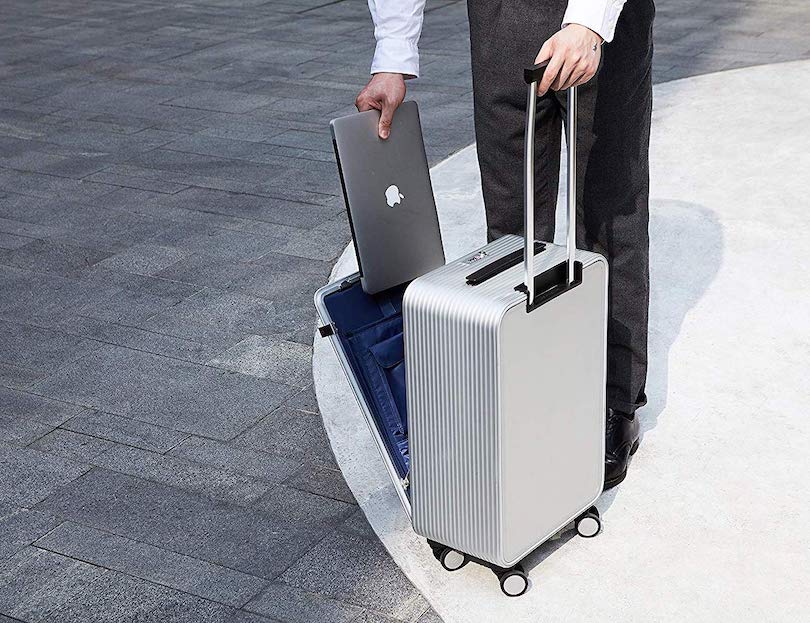 Luggage is worth the splurge if you plan on traveling by plane. Durable, hardy and reliable, Tuplus' hardside suitcase ensures that your transit is seamless and your belongings are secured.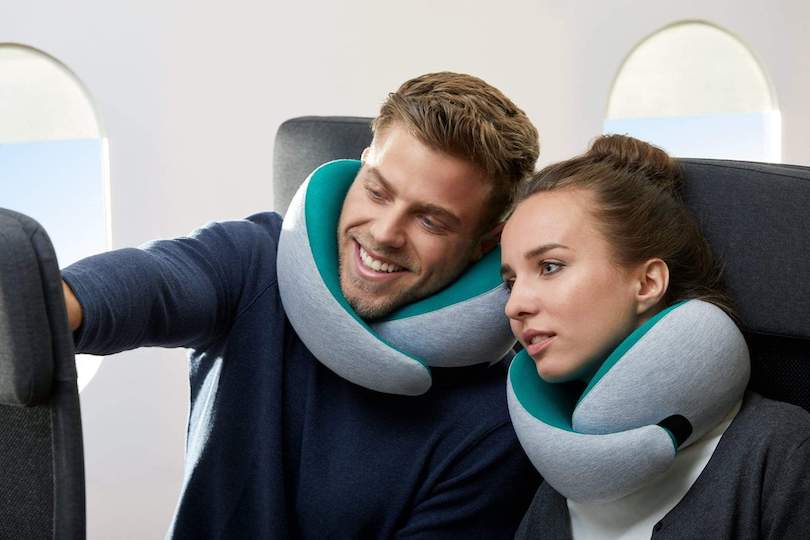 Let's face it. There's no complete way to get comfortable while you're in transit, but OSTRICHPILLOW's Go Neck Pillow gets you pretty close. It provides supportive memory foam comfort while you're reading, relaxing or taking a quick snooze, thanks to its unique 360 design.
Thanks to the recycled cabin air on a plane, your skin is prone to dryness if you're not staying hydrated. A reusable water bottle like this LARQ bottle is key to making sure you're drinking enough water so that you look fresh at arrival. This one stands out from regular bottles because it also purifies your water using UV-C LED light.
A good hack for staying hydrated is also to bring a face mist like Alder New York's Cooling Mineral Hydro Mist. It's also good for cooling down after workouts and as a deskside companion when you need a quick refresh.
Sometimes a quick trip away is so quick, you don't even need a car. If your staycation is close enough to travel by bike or scooter, stay safe with Closca's original folding helmet which collapses to take up less space.
One of your most versatile packing items will be a scarf, like this one by Studio Variously. It can be folded into a makeshift pillow for comfortable rest, keep you warm as a light blanket, or provide aromatherapy during stressful transits when spritzed with your favorite essential oils.
Notabag's original bag takes up no space at all in your luggage and is extra helpful when you realize you bought too many souvenirs (*guilty hand-raise*).
A good dopp kit is hard to find and this one by Vocier checks off a few requirements: scratch-proof, non-yellowing clear windows to easily find what you need, and three perfectly sized containers for decanting your essential liquids and lotions.
Sneakers are the way to go when you're traveling. Who knows how long you'll be standing in lines or if you have to rush to the gate because of a gate change? London-based Uniform Standard designs sneakers that are well-crafted, made with fine Italian leather and recycled rubber for both durability and style.
Finally, your ultimate must have is a mask. Closa's masks are anti-bacterial, anti-viral, and have a firmness that makes it fit better on your face. Stay safe and safe travels!
>>> For more travel companions on your next trip, check out our travel gear and accessories. Be sure your furry family members are safe and comfortable for the ride too with our collection of carriers, collars and travel bowls. <<<