Early pioneers of Brooklyn's contemporary lighting scene, Juniper, are back at it – pushing the design envelope and introducing new updates and additions to their line. The fully integrated design and manufacturing studio is set to introduce the Axis X Vertical Suspension, a reinterpretation of the initial Axis Collection pieces that launched in 2018, as well as four new fixture designs inspired by Juniper's signature THIN system.
The Axis Collection, designed by Miren Lasnier for Juniper, shows off a balance of form and light through a modular design that was inspired by features of the Industrial Revolution that are still around today. Adding the Axis X Vertical Suspension to the previous three lighting solutions in the series delivers a new orientation option with a dynamic silhouette. Its solid bronze or wood body is available in lengths of 36″ and 48″, four sources of light are integrated, and dimming capabilities make this piece a beautiful addition to commercial and residential spaces alike.
Juniper's Rail modular system has been thoughtfully designed for the outdoors with inspiration stemming from the brand's signature THIN System. The frame is water-resistant, as well as discreet and minimal, featuring a 1/2-inch aluminum body. Rail is ideal for commercial outdoor spaces looking for luxury lighting with a low profile, it's also a great lighting solution for highlighting architectural elements and signage.
Juniper's new THIN Multiples Triad and Tetrad Vertical Suspension fixtures transpose the THIN system into ultra-thin linear LED lighting with a fresh perspective. The design is a functional lighting solution that's adaptable for every space – from hospitality to office to home. Two solid brass straps cluster three or four light segments together for a concentrated and adjustable display of light, each with fully rotating magnetically connected LED light segments.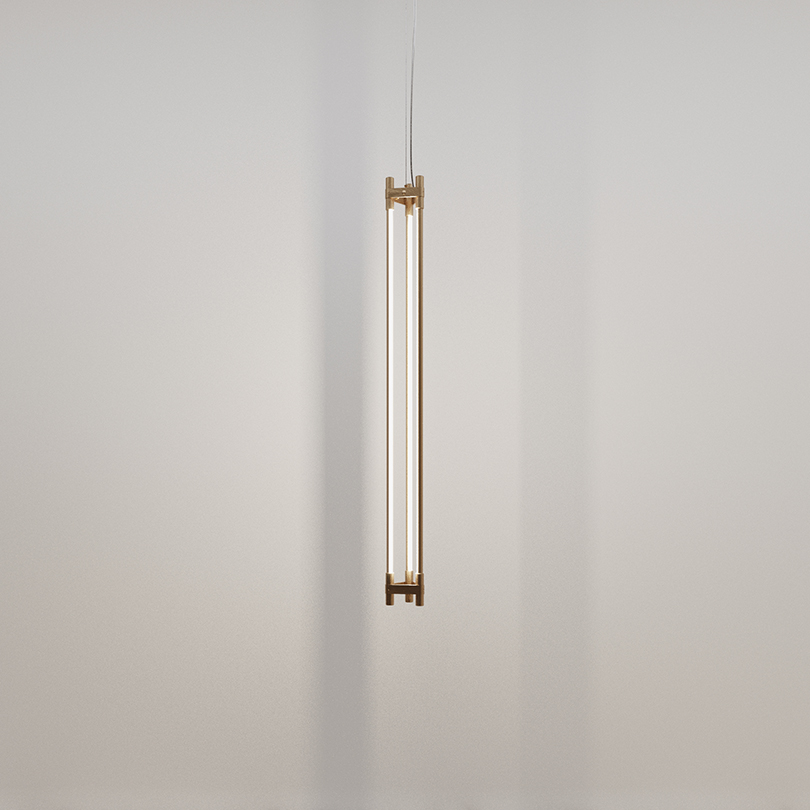 The THIN Primaries Octagon joins the other shapes in the THIN Primaries collection, and was designed in collaboration with Peter Bristol. Its bold geometric form uses slender LED arrays for an elegant look in Juniper's largest pendant yet. Expand, stack, or cluster the Octagon to create a stunning lighting installation.
Lastly is the THIN Vertical Suspension, another addition to the THIN collection designed by Peter Bristol. Minimal and timeless, created from a single line, the THIN Vertical Suspension can hang alone or customized by clustering and varying the drop heights.