Artek recently premiered a new collection of furniture by designers Ronan and Erwan Bouroullec. Kaari marks the first ever collaboration with the brothers and the collection centers around a simple component used in each of the pieces, which includes rectangular and round tables in two sizes, a desk, a wall console, and a small round shelf.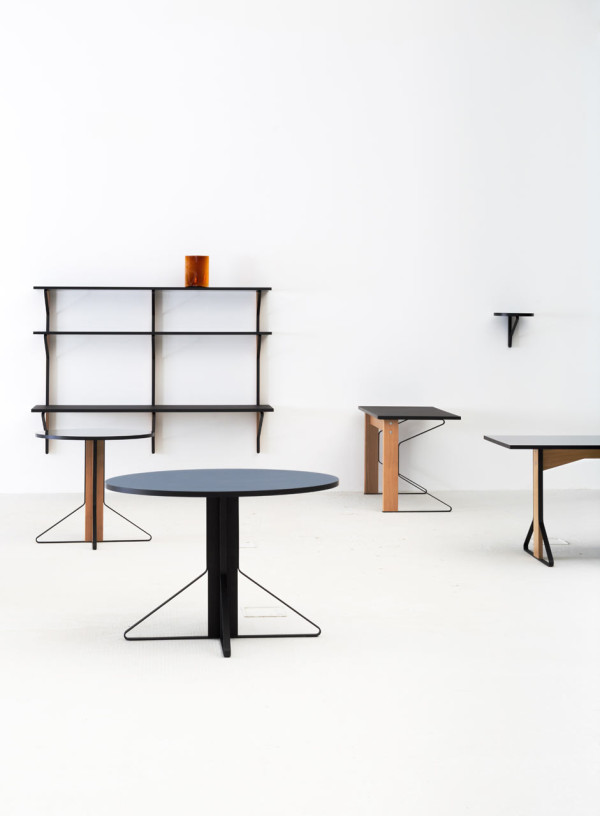 Chairs tend to get all the acclaim in the design world with all of their necessary parts and added flair – legs, arms, a back, as well as many other expressive details. Tables, on the other hand, tend to be just horizontal surfaces and a stand. Not much has changed over the years as far as design goes, so the Bouroullecs decided to develop a new system that's based on an innovative table leg which allows for various types and sizes of tabletops. Their idea was to use both wood and bent steel banding to create a strong support system in the shape of symmetrical wings. The same idea led to wall shelves by using just half of the "wing" component as a bracket.
The classic shapes fit right in line with the Artek brand while still standing out on their own.