I'm OBSESSED with these trays by Clara von Zweigbergk for HAY. You can consider these #1 on my personal wishlist for this holiday season. I want the really big ones!
The modular series of trays, called Kaleido, are all made of geometric shapes that nicely nest inside one another so you can build your own configuration. From serving food to organizing your jewelry, I can think of tons of ideas for these.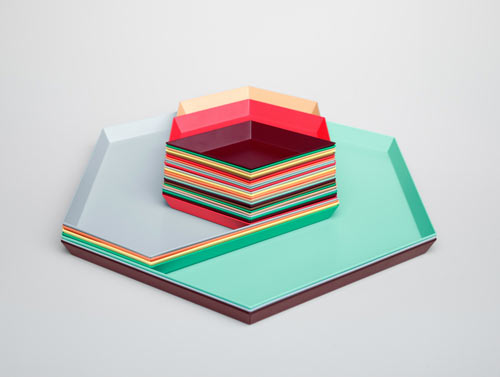 Get them at A+R or our page on Luvocracy.