Kauupi & Kauupi's BuildUp Pods Are Designed to Include Instead of Close Off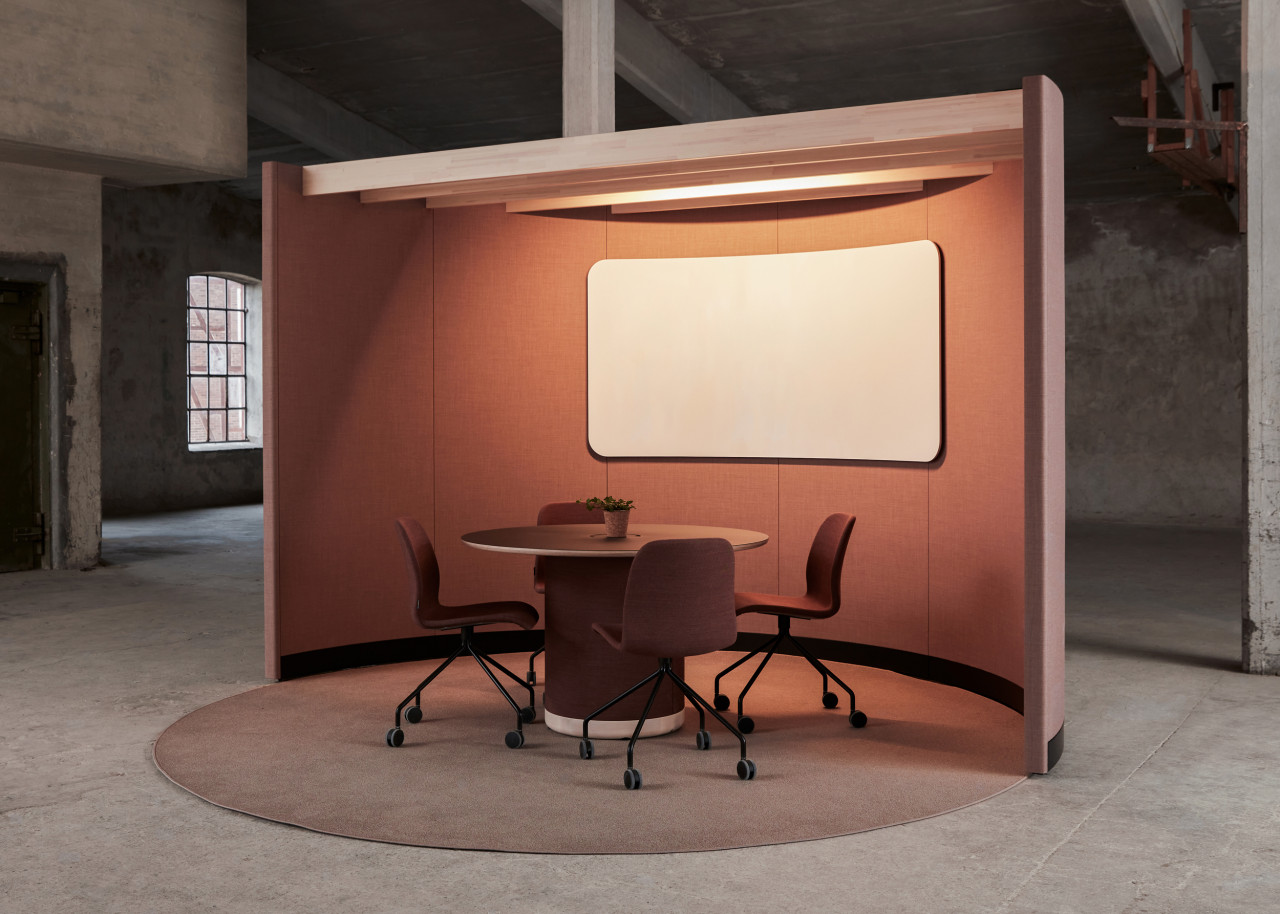 Kauupi & Kauupi's BuildUp Pods Are Designed to Include Instead of Close Off
1/13 Photos
2/13 Photos
3/13 Photos
4/13 Photos
5/13 Photos
6/13 Photos
7/13 Photos
8/13 Photos
9/13 Photos
10/13 Photos
11/13 Photos
12/13 Photos
13/13 Photos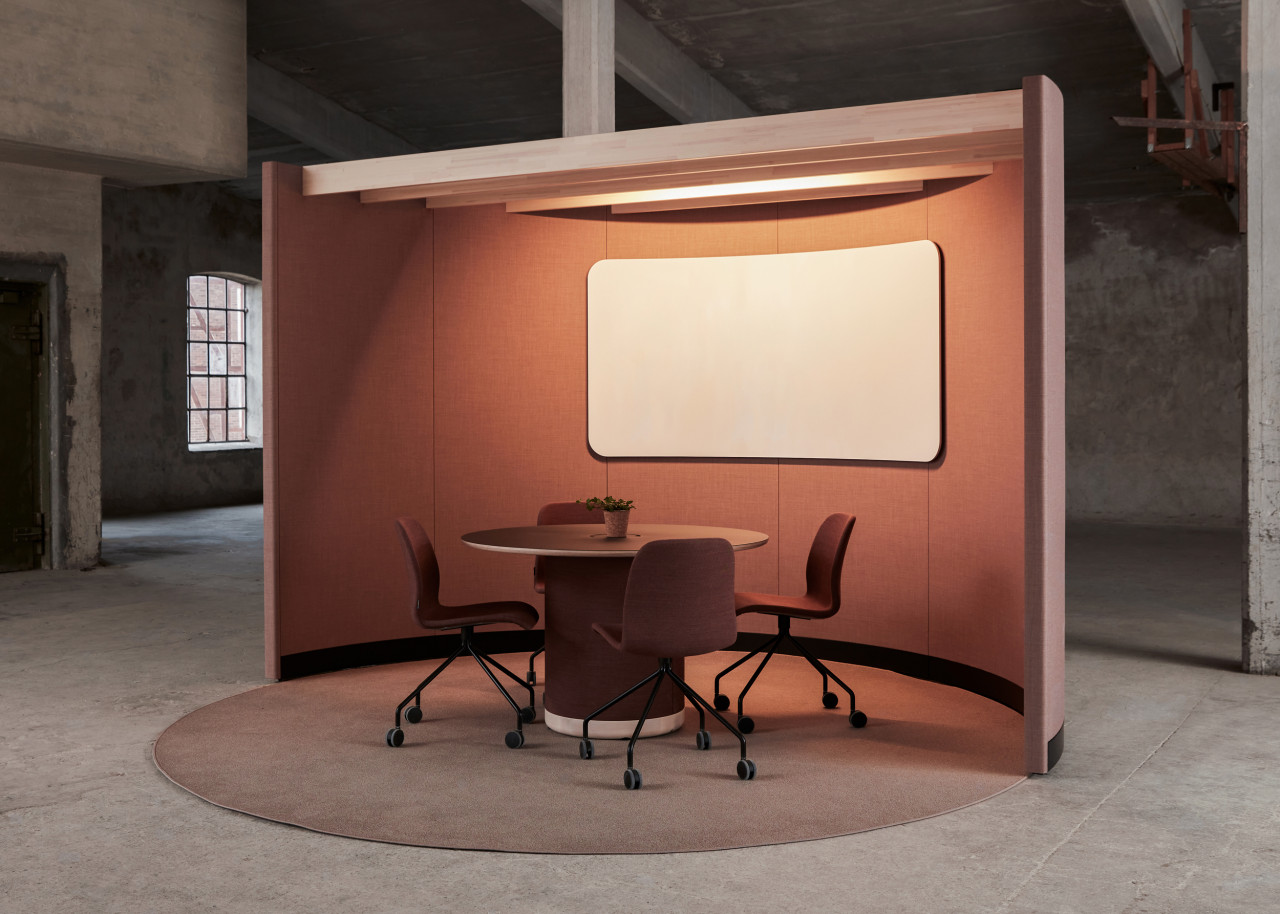 Inspired by the forest, Kauupi & Kauppi designed a new collection of fabric-covered acoustic meeting rooms called BuildUp Pods & Pavilions for Glimakra of Sweden. The first launch includes three meeting pods that have been designed for openness, accessibility and functionality in the new workplace.
Unlike other pod designs, Kauupi & Kauppi wanted the BuildUp Pods & Pavilions to be inclusive. They shared:
Imagine a forest glade embraced by trees. A muted restful place, which is however never completely quiet. We have carried the forest with us as an inspiration during the entire process. The vision has been to design welcoming, comfortable meeting rooms, that neither close in nor excludes. Rooms that offer focus but not necessarily total quietness. Interiors natural to share with others.
The collection currently includes a round pod for 4-6 people meetings, a medium-sized oval pod for group meetings of 8-10 people, and a large oval pod for conference meetings of 12-14 people. The build time is about two hours for two people. All rooms are completely self-supporting as there are no floor, wall or ceiling attachments. This also means the pods can be moved if a new location is desired. Functional features include fabric-covered walls on the interiors and exteriors (effectively absorbing noise inside the meeting room and for the environment surrounding the meeting room), sound-absorbing curtains that can be operated manually or automatically motorized, a curved magnetic wiring board, a flexible monitor bracket, and all the necessities for power, cable and technology routing.
The wooden roof rafters allow light from the outer environment to filter through but complementary lighting can be installed and suspended from the ceiling rafts or through the gaps of the rafts from the external ceiling. The rafters also provide a safety function, to allow the sprinkler system to work effectively when the occasion requires it.
For more information on the BuildUp Pods & Pavilions, visit glimakra.com.