Keeping your desk clutter-free is one of those next-to-impossible tasks that's necessary to be productive. If you're looking for ways to help you with that, take a look at Re:ease, a modular desk organizer that houses 11 different functions. Founder Marc Stüber and engineer Laurent Hartmann set out to reduce desktop distractions and "release" your desk from unnecessary junk with a clean, minimalist design that includes a hole punch, stapler, pen holder, wireless charge station with extra storage, 2 USB plugs, plant pot, pencil sharpener, and tape dispenser.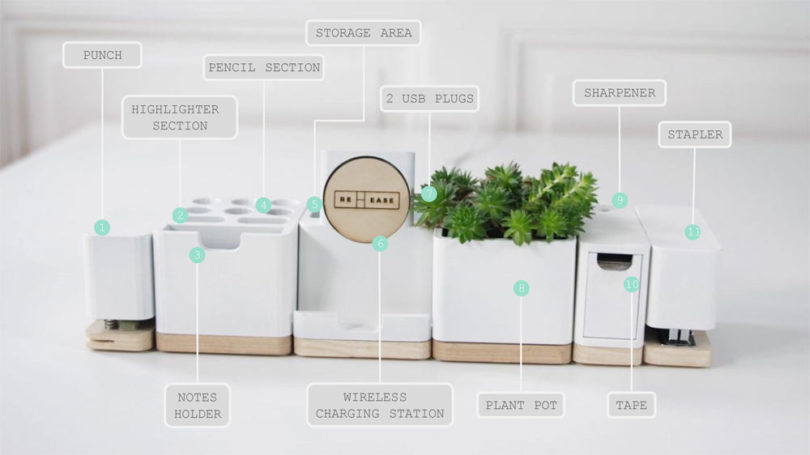 Each component can be used separately or connected together in any configuration with the help of small magnets.
The Re:ease organizer comes with locally grown ash wood bases paired with durable synthetic tops for a clean look. They're also offering it with hand-crafted concrete bases.
After two years of designing and prototyping, they're seeking funding on Kickstarter to bring Re:ease to life.

Design From Around The Web