Kennedy Yanko's Poetic Fusion of Metal and "Paint Skin"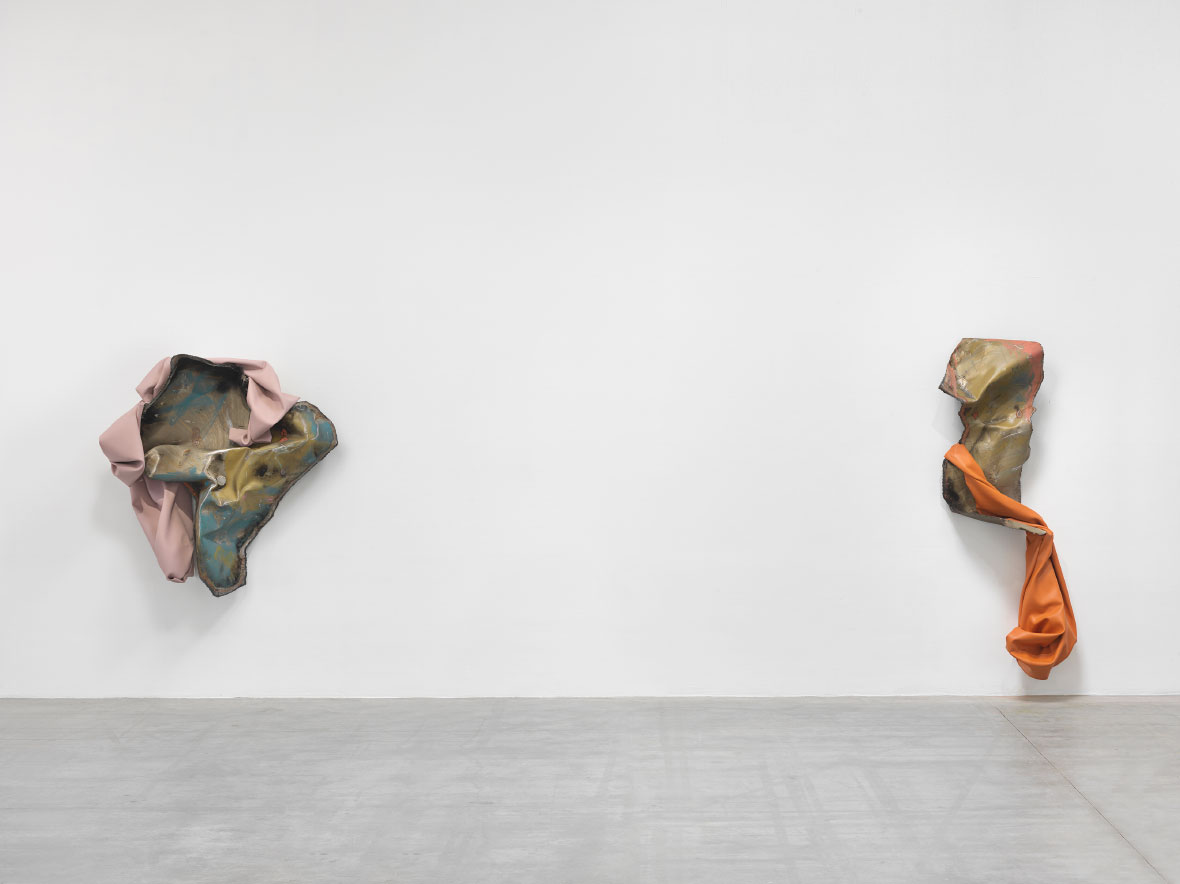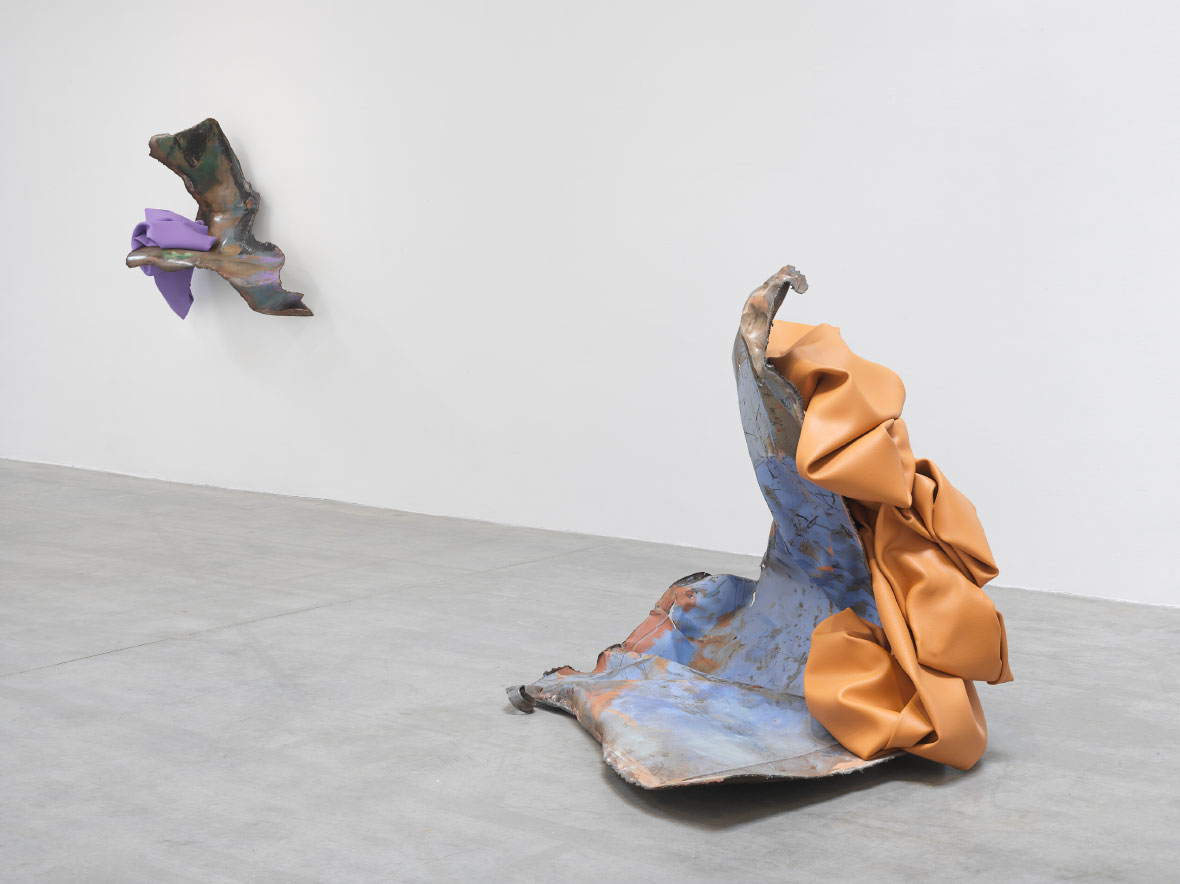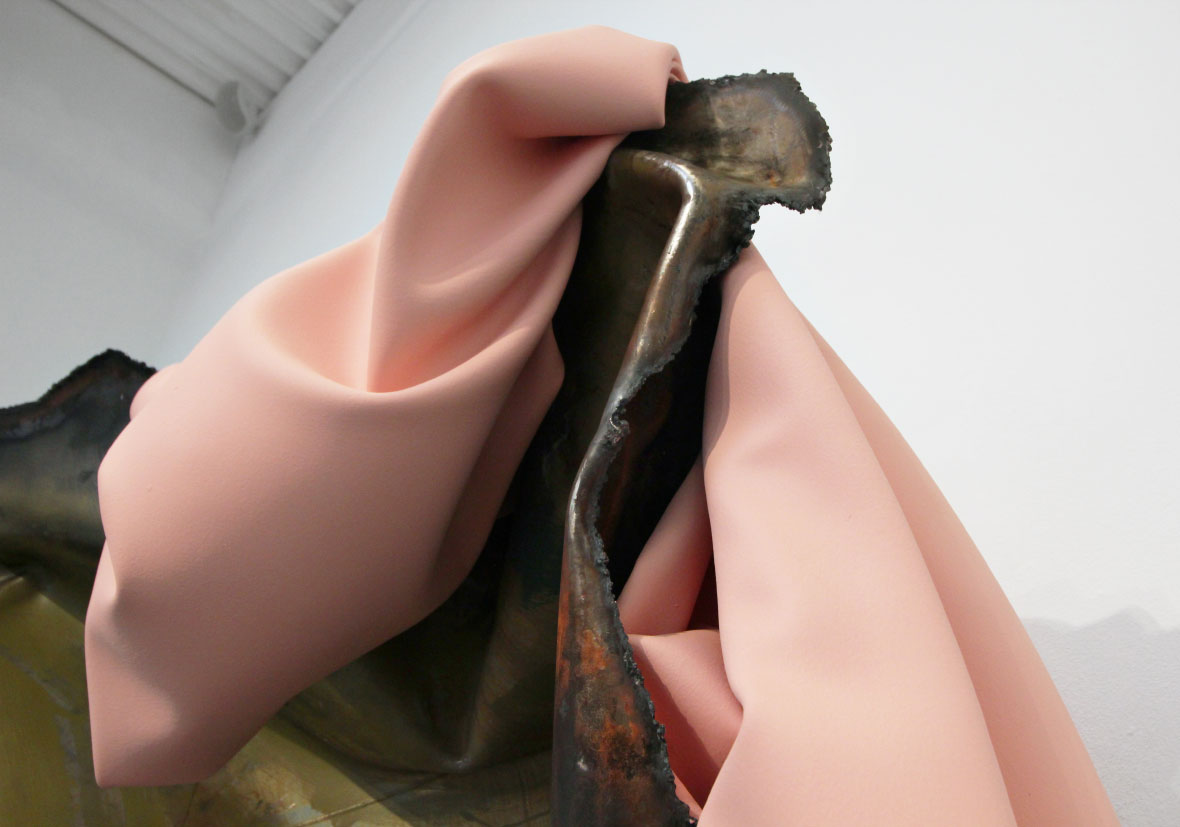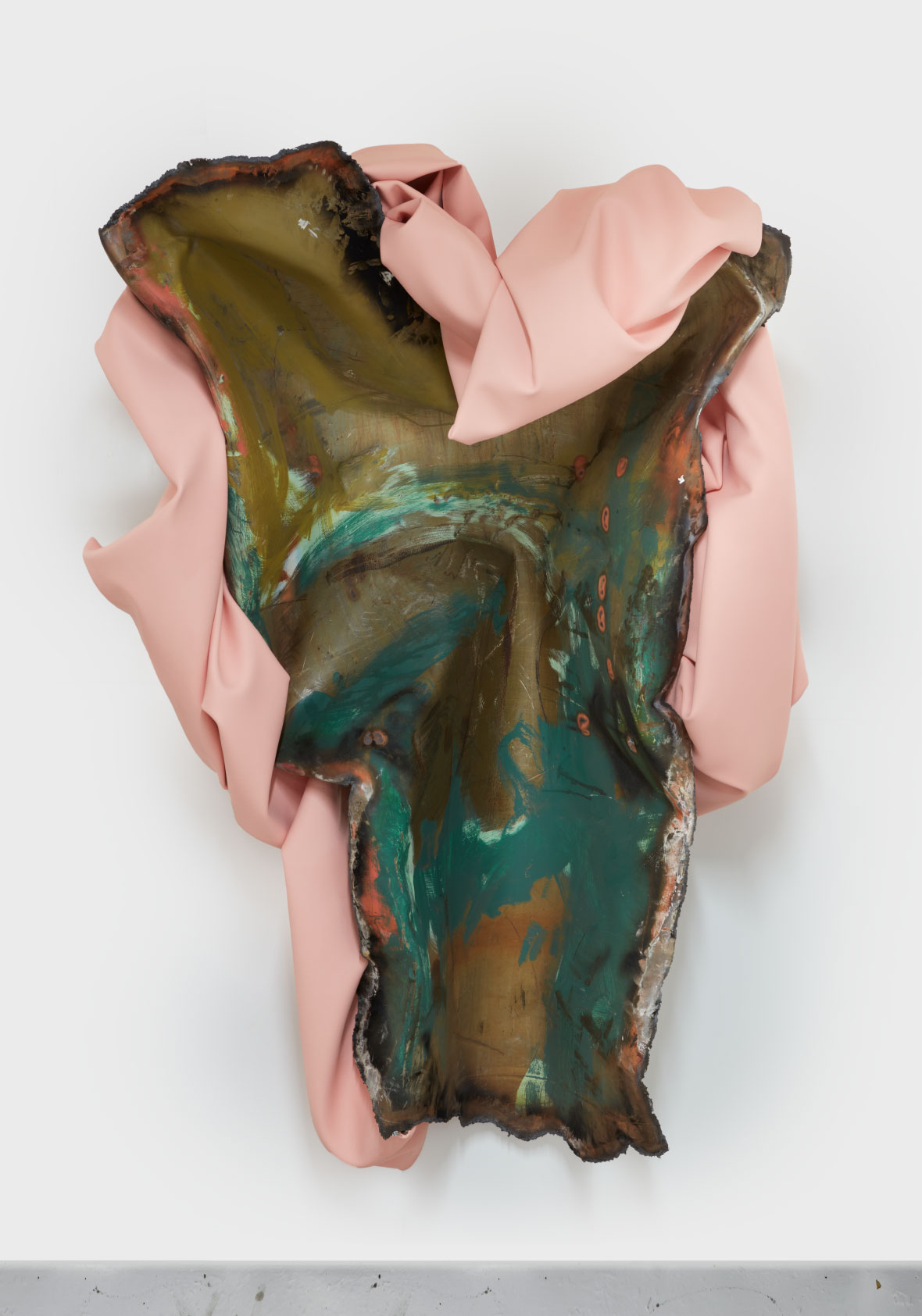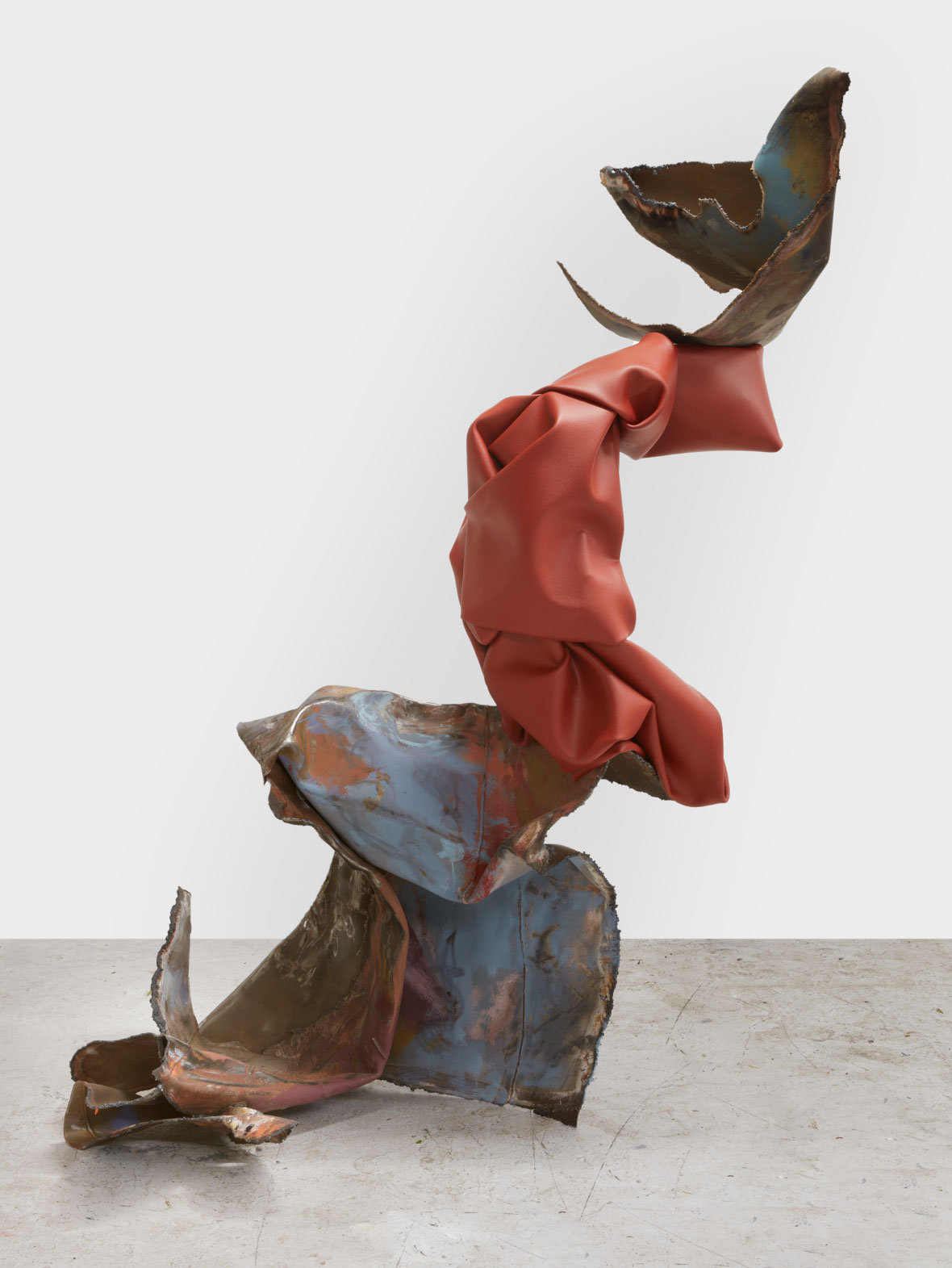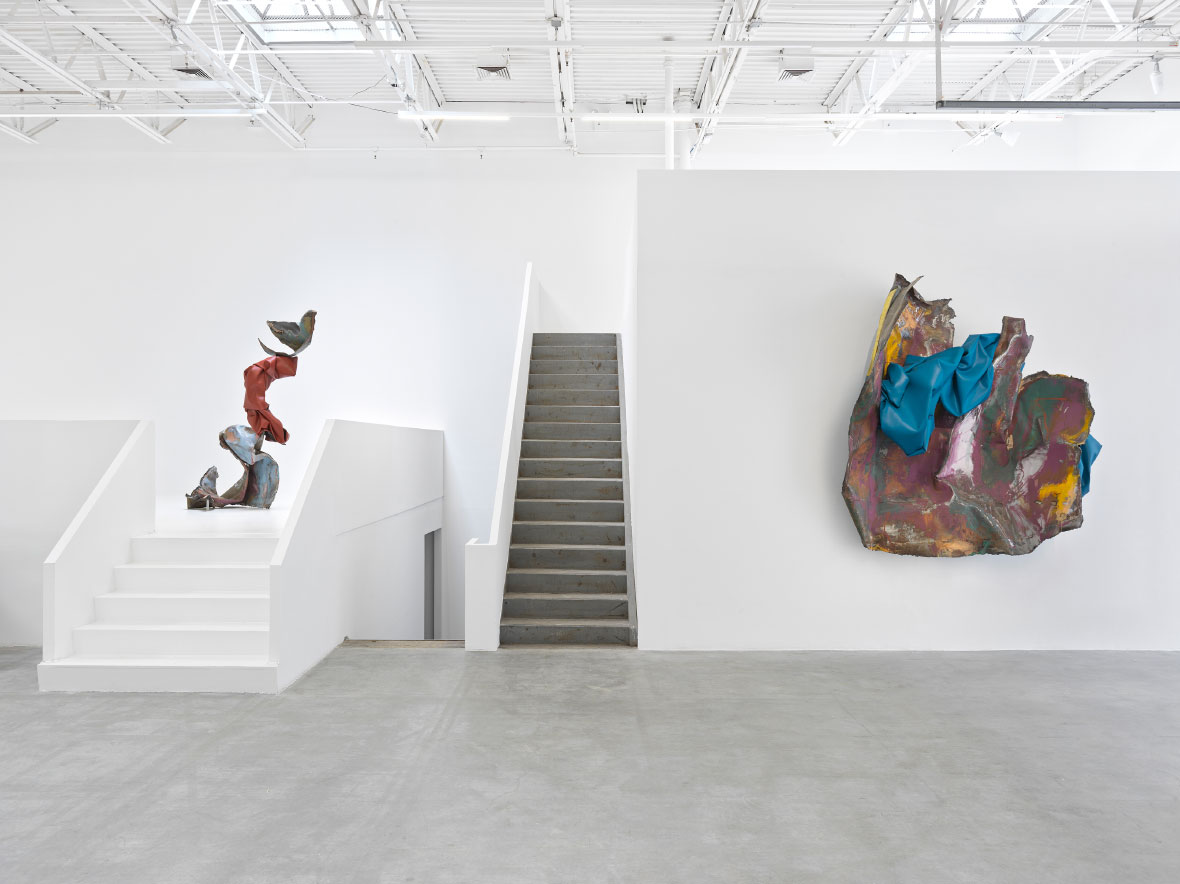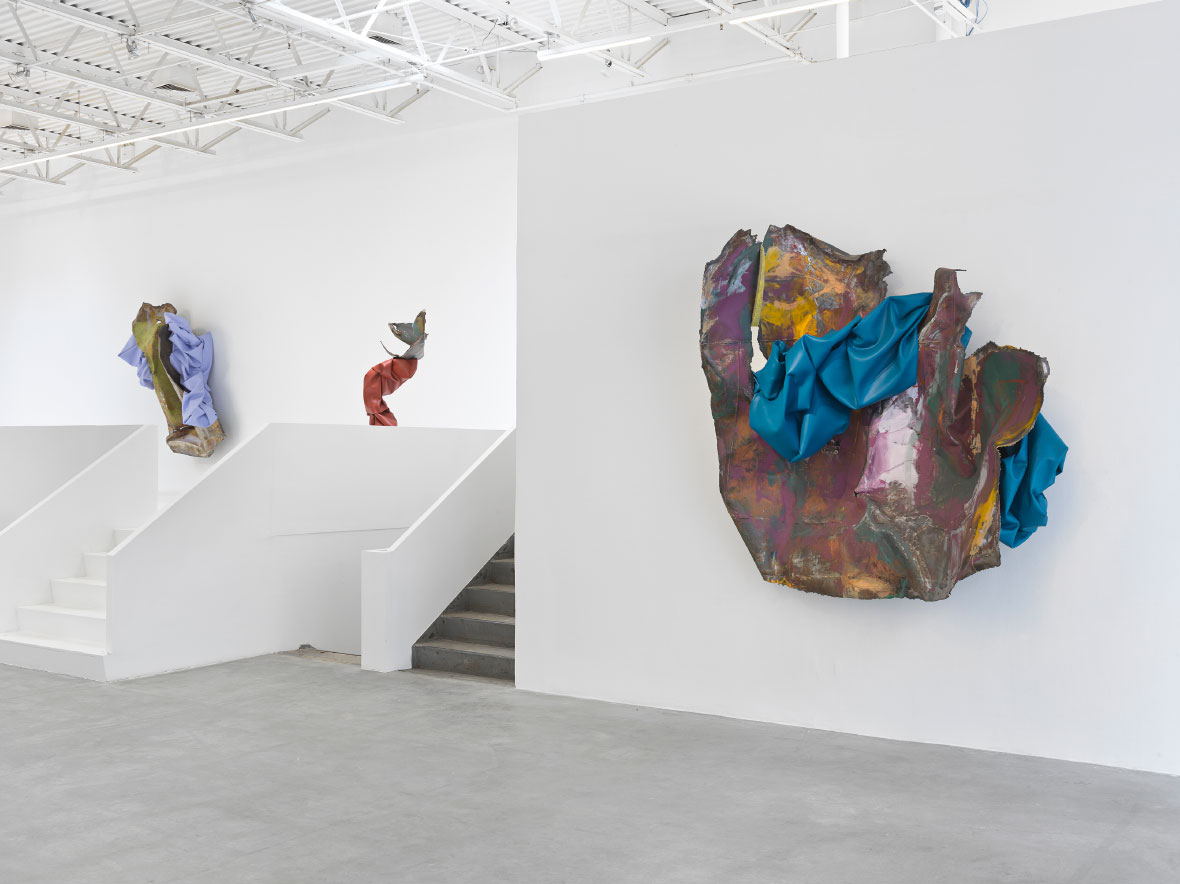 Kennedy Yanko's Poetic Fusion of Metal and "Paint Skin"
1/13 Photos
2/13 Photos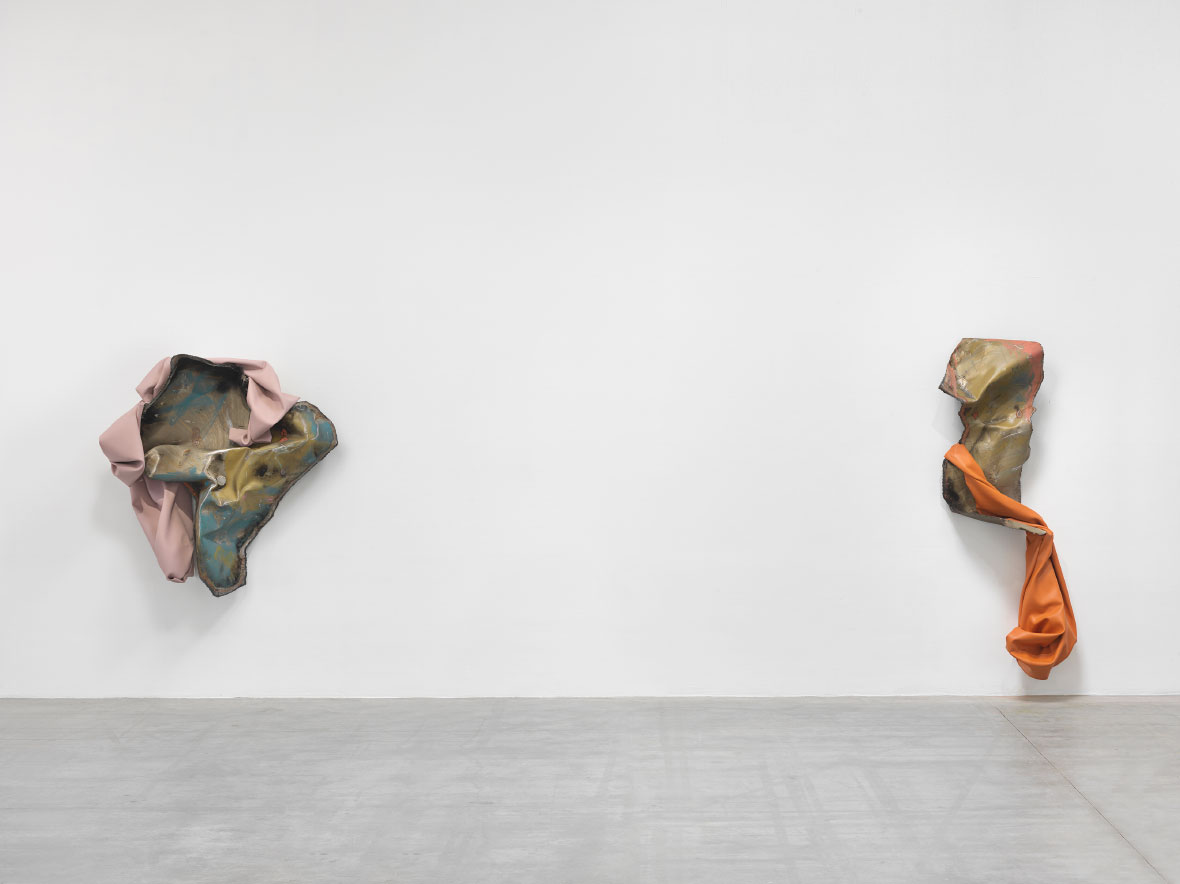 3/13 Photos
4/13 Photos
5/13 Photos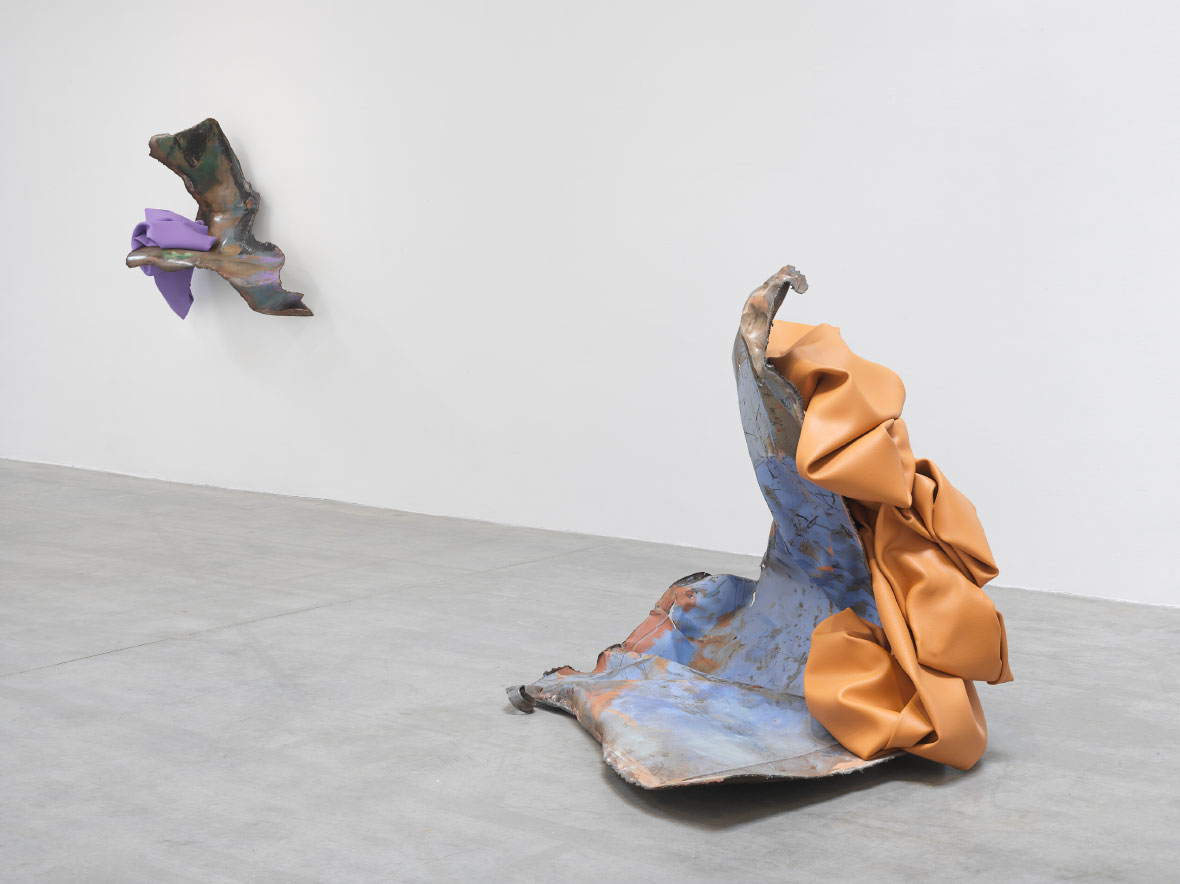 6/13 Photos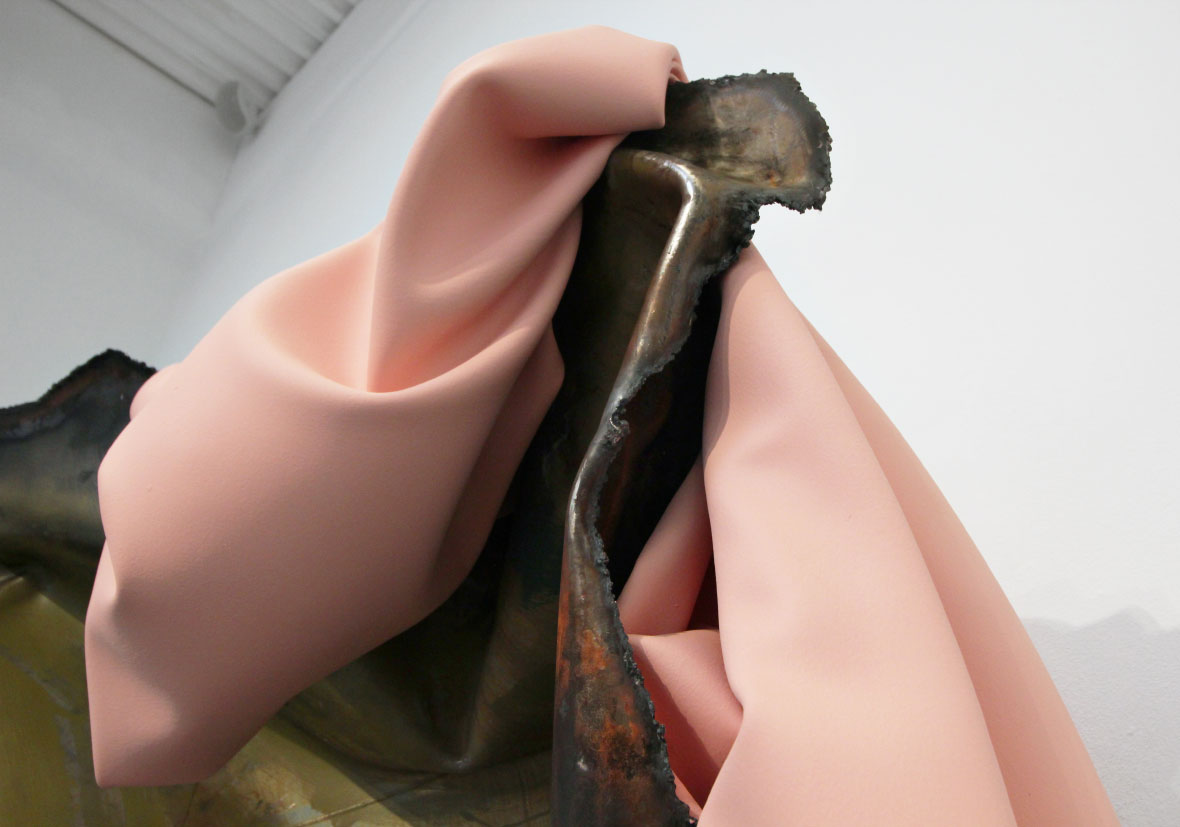 7/13 Photos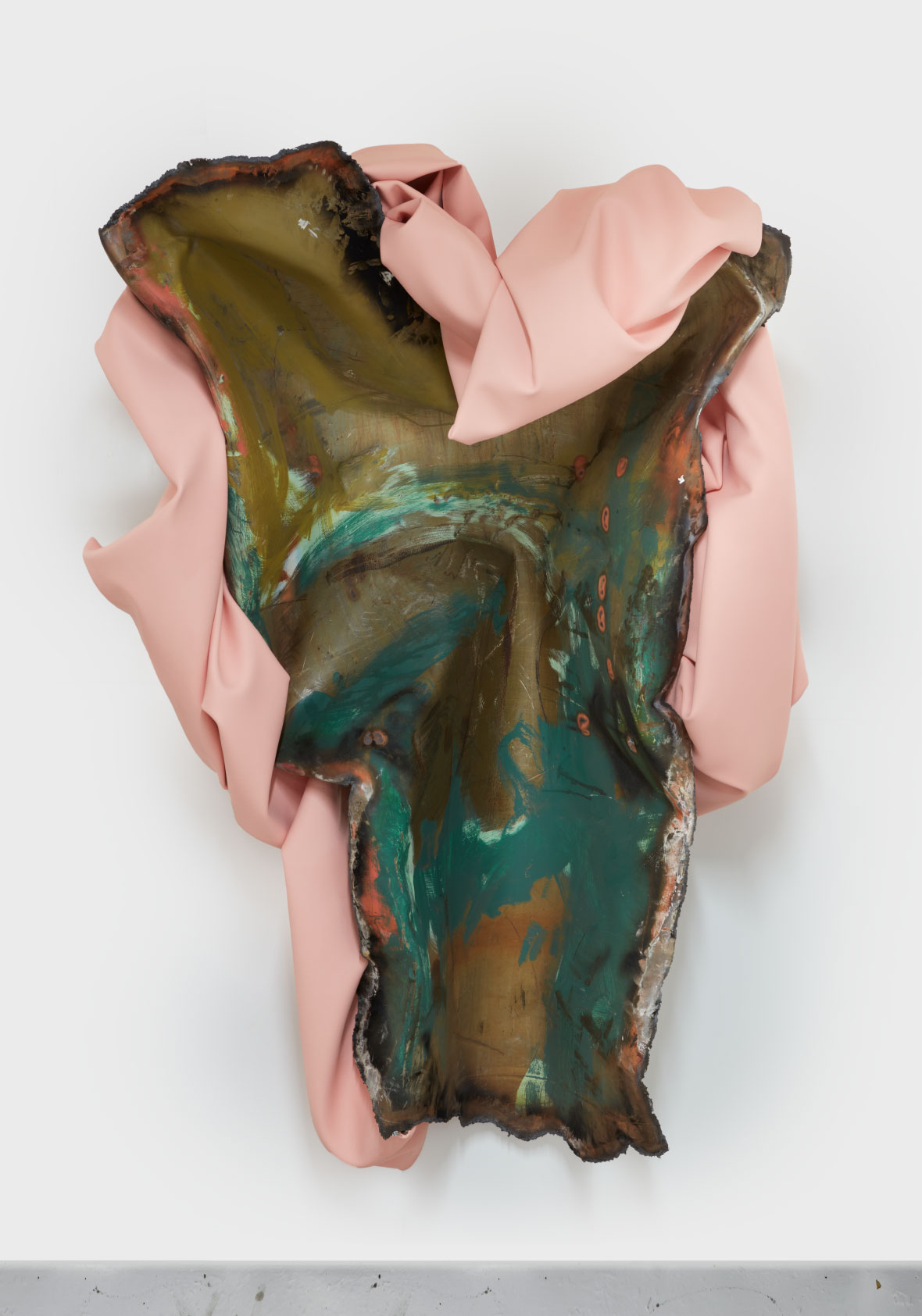 8/13 Photos
9/13 Photos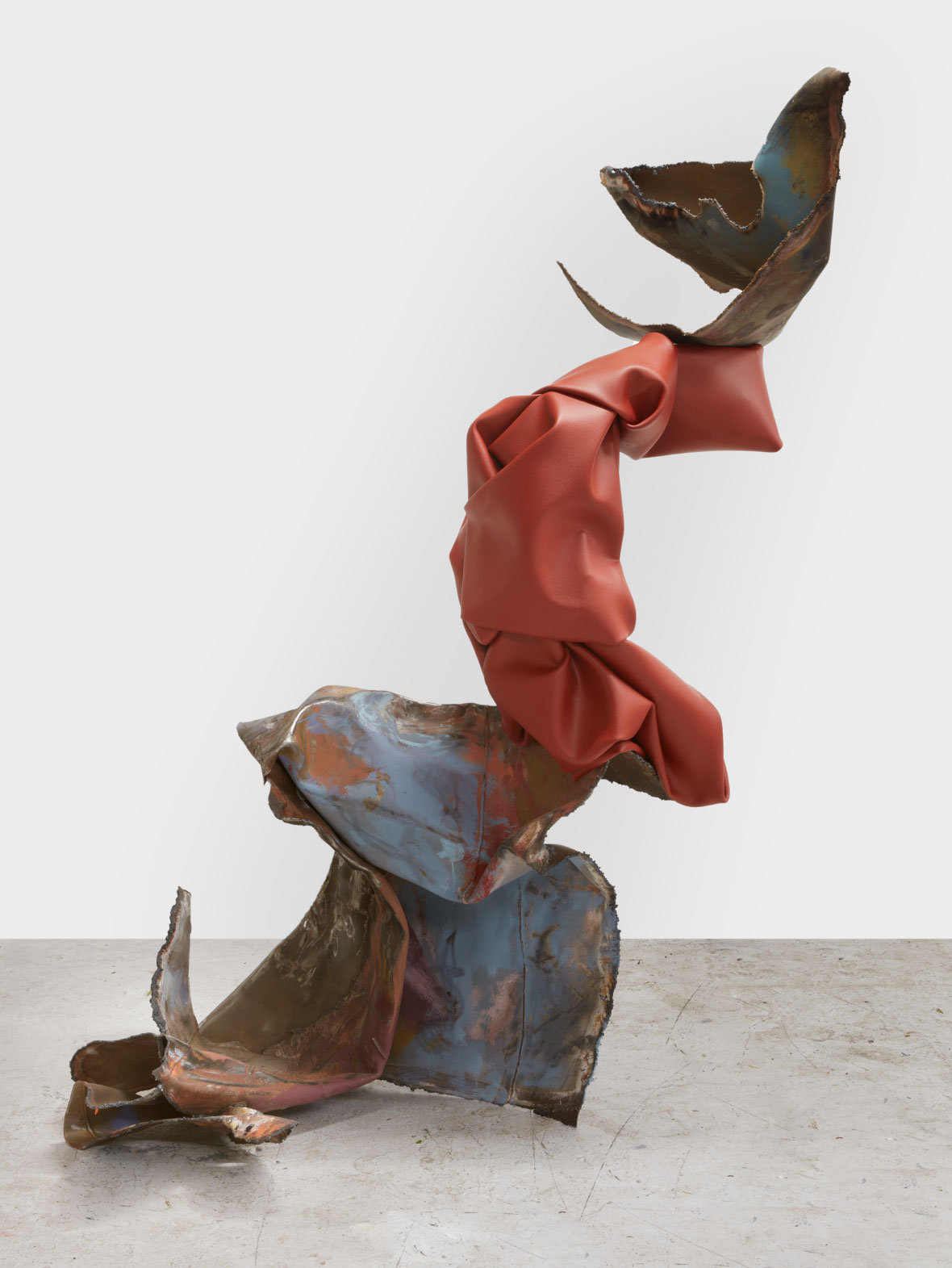 10/13 Photos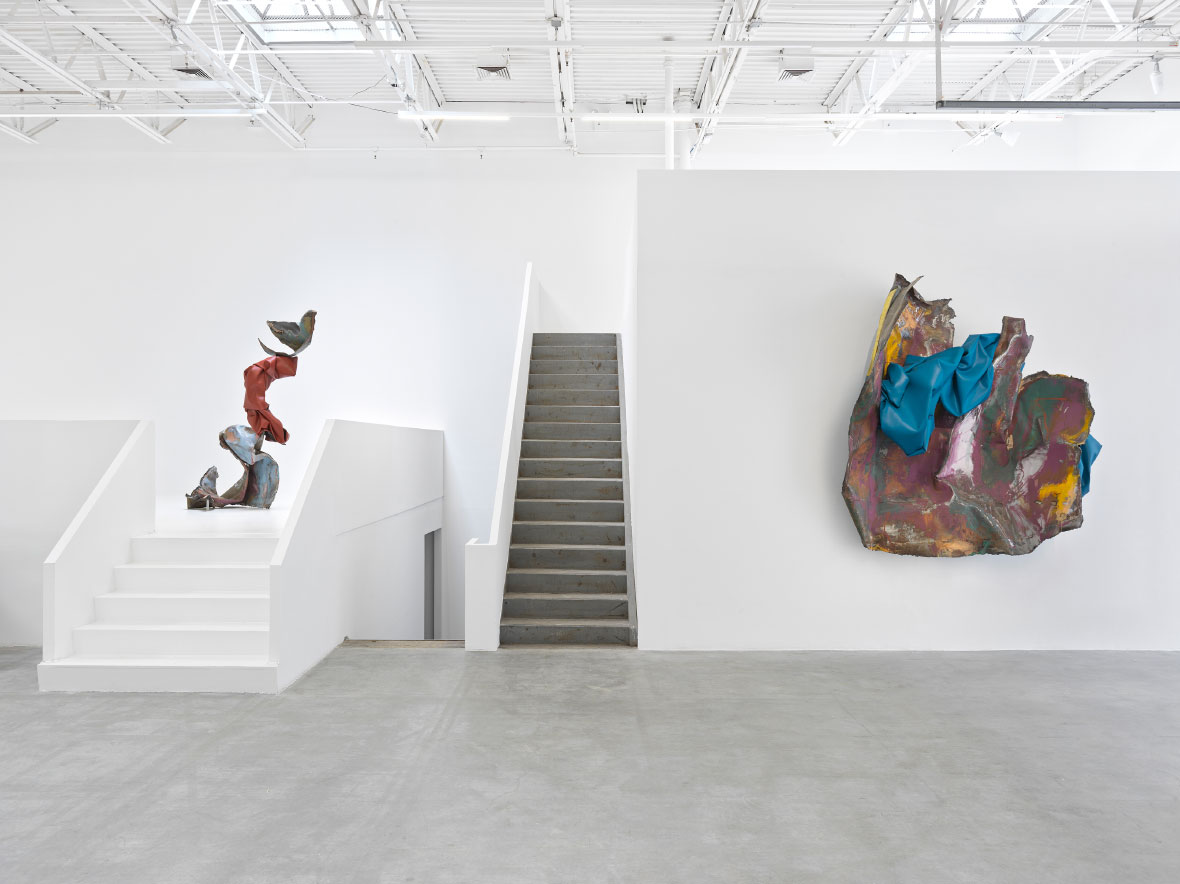 11/13 Photos
12/13 Photos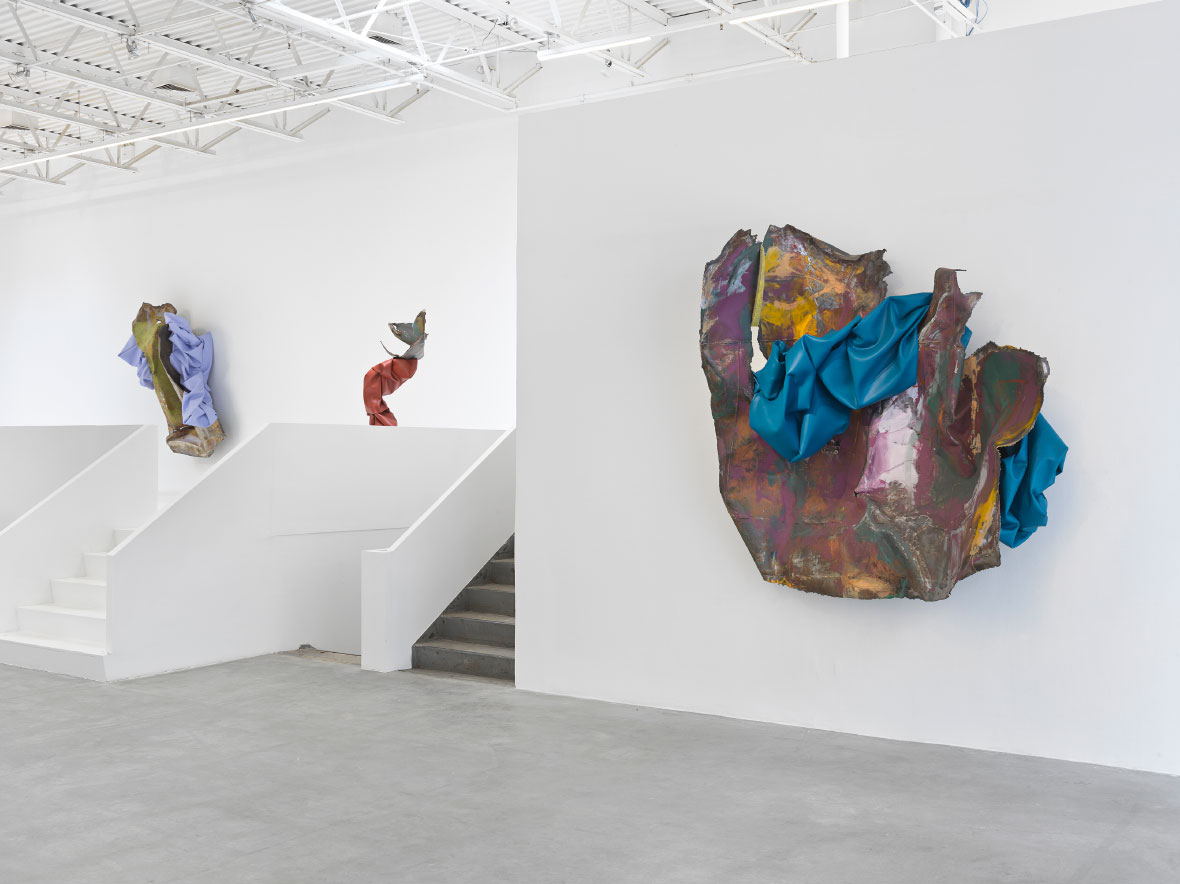 13/13 Photos
Brooklyn-based artist Kennedy Yanko uses salvaged metal and blanket-like "paint skins" to create incredible artworks that challenge the definition of painting and perfectly balance a range of oppositions. Her current exhibition Humming on Life presents 10 new artworks on view at Jeffery Deitch in New York through April 22nd.
Metal feels weightless, refuse becomes beautiful, and paint breaks free from canvas. The "paint skins" in Yanko's work are literally just paint – first created flat and then draped over, between, and within the crushed metal. The fabric-like folds and crushed-metal dents echo each other while both feel organically matched – as if the two elements have somehow grown together.
These new 2023 works add a new layer to her process. On previous works, the color of the paint skins was inspired by an existing color on the found metal: perhaps a lime green from oxidized copper or a burgundy from a small patch of rust. But in these new works, Kennedy has introduced the act of painting onto the metal itself with more colors before pieces are fire-cut and additionally crushed. This process introduces more complex color interactions while maintaining a contrast of time and texture between the elements.
Besides the towering scale (some are over 7 feet wide or 8 feet tall), the play with gravity may be the most surprising element when viewing these in real life. Somehow the large metal chunks feel as if they're levitating, even the sculptures on the floor feel like they're about to lift off. Meanwhile the paint skins are fully engaged with gravity, finding their shape through their own weight and scaffolding of the metal. It all contributes a sense of wonder and curiosity.
Kennedy Yanko's work is a beautiful dance of oppositions: a pairing of past and present, flexible and ridged, color and material, gravity and levitation.
If you want to hear Kennedy's story in her own words and get a peak at her whole process in her studio, I highly recommend this 7-minute video segment from CBS Mornings. Then run to this current exhibition to be immersed in the magnetism of these works.
What: Kennedy Yanko: Humming on Life
Where: Jeffery Deitch, 18 Wooster Street, NYC
When: March 4 – April 22, 2023
Installation photographs by Genevieve Hanson. Courtesy of the artist and Jeffrey Deitch, New York.
Single artwork photographs by Martin Parsekian.
Detail photographs by author, David Behringer.