Intercontinental air travel is a resource-hungry mode of transportation. Even subtracting fuel out of the equation, jetting people across hundreds or thousands of miles around the globe requires durable materials rated to withstand thousands of hours of harsh use. Eventually even the best engineered seats, belts, carpets, and internal cabin features require replacement. KLM Royal Dutch Airlines invited students from the Design Academy Eindhoven to convert discarded materials from airplanes and recycle them into design prototypes.
The Plane to Product project tapped the talents of fourteen design students from the "Man & Identity" faculty at the Design Academy Eindhoven. The sky was the limit and students took advantage of this creative freedom to imagine conceptual travel items pieced together from the recycled remnants salvaged from the airline's old business class interior. They did have to abide by one requirement: 70% of their design needed to incorporate recycled material, otherwise they were permitted to let their imaginations fly free.
The resulting designs were unsurprisingly playful, yet pragmatic products for travelers. The entirety of the collection was displayed in a window exhibition in the department store De Bijenkorf, a total of eight products manufactured into prototypes, including convertible pillows, children's backpacks, wing-shaped on-board slippers, in-flight exercise equipment, and other pie-in-the-sky ideas.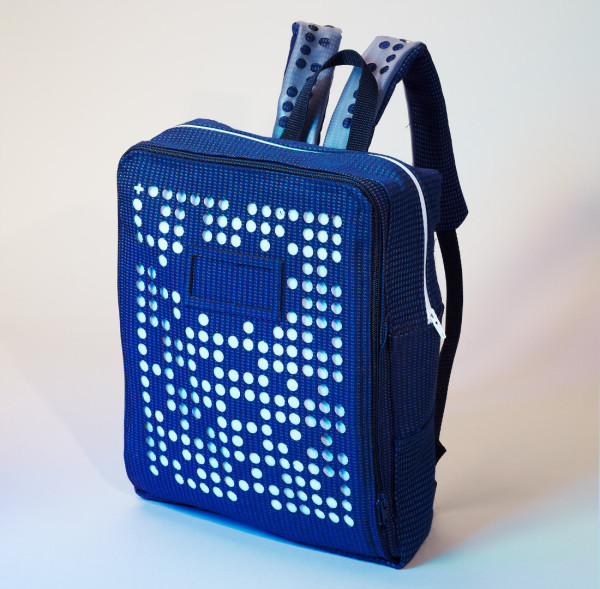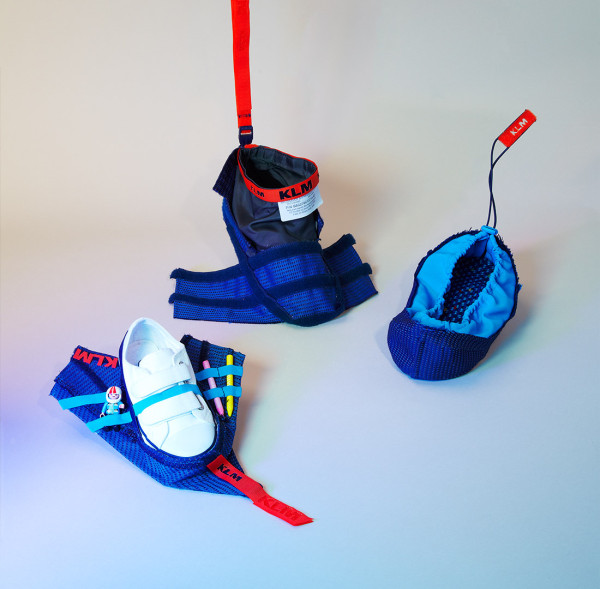 KLM plans to repeat this program again with a whole new group of design students, and we can't wait to see what they come up with next.