The latest Eichler remodel from Klopf Architecture is a formerly dark house in Palo Alto, California, which involved reconfiguring the layout for a more open and functional home. As with previous Eichler renovations, Klopf followed the Eichler aesthetic while making the home work better for a modern family.
The great room received full-height windows and sliding glass doors to create more of a connection with the freshly landscaped patio and outdoor space.
Along with the seating area, the great room includes a dining space and the new kitchen, which was relocated and given an open layout that unites the three individual spaces.
The open kitchen features white cabinetry and countertops, along with an island that extends out with a walnut bar. New skylights flood the kitchen with natural light making it appear even more open.
Grey porcelain tiles cover the floors throughout the entire house for a continuous flow.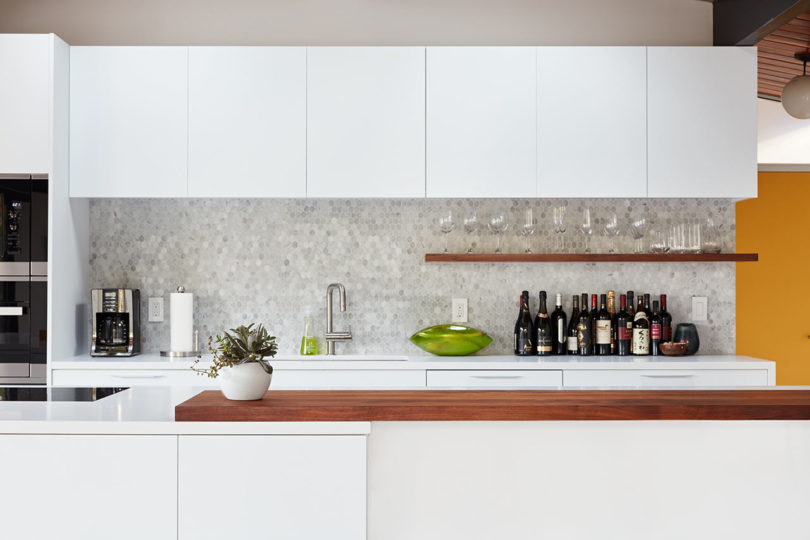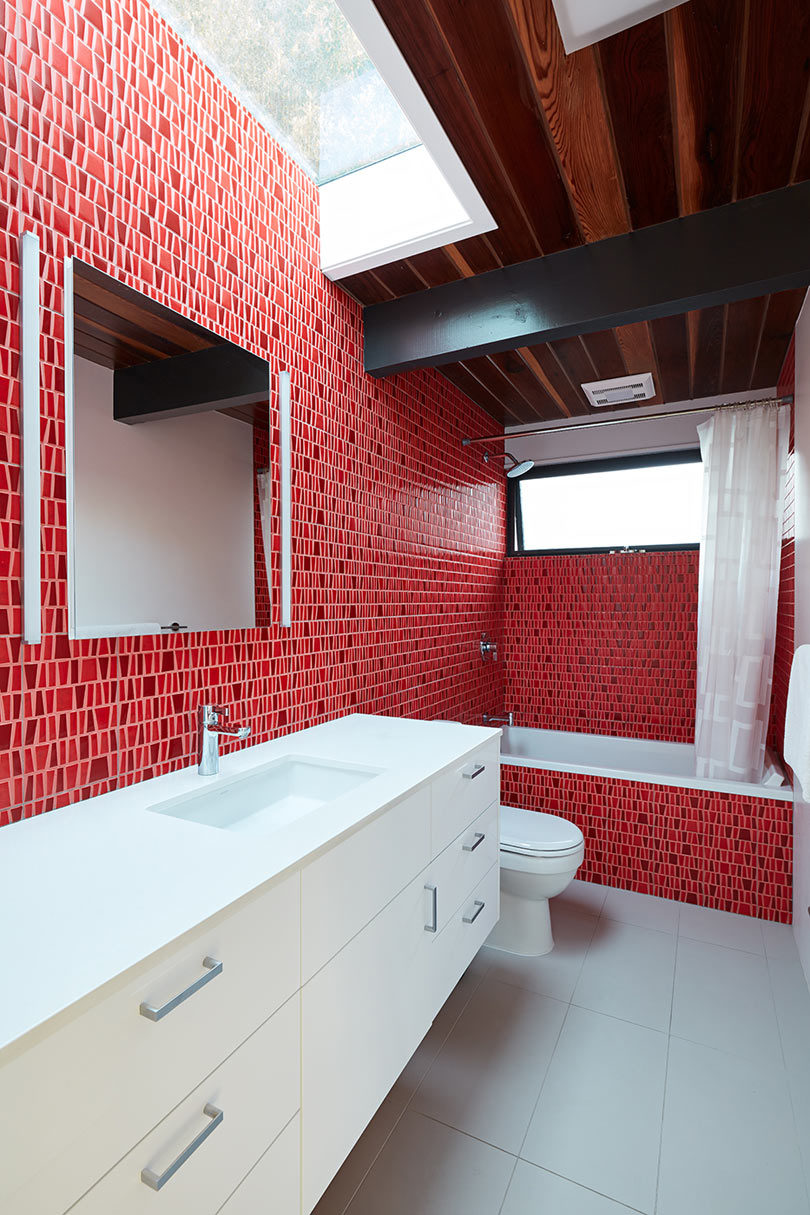 While most of the interior features a neutral color palette of white, pale grey, and wood, the bathroom is clad in bright red mosaic tiles.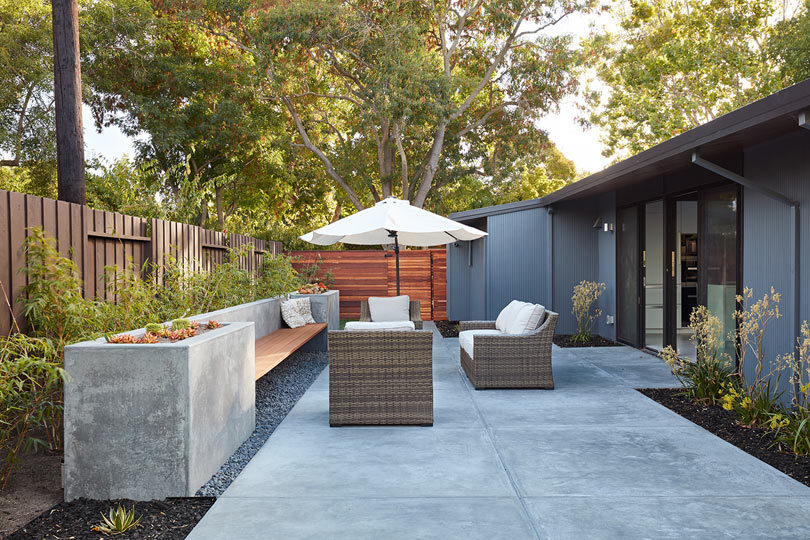 The front of the home was renovated to include a more approachable entryway and a palette of historic Eichler colors.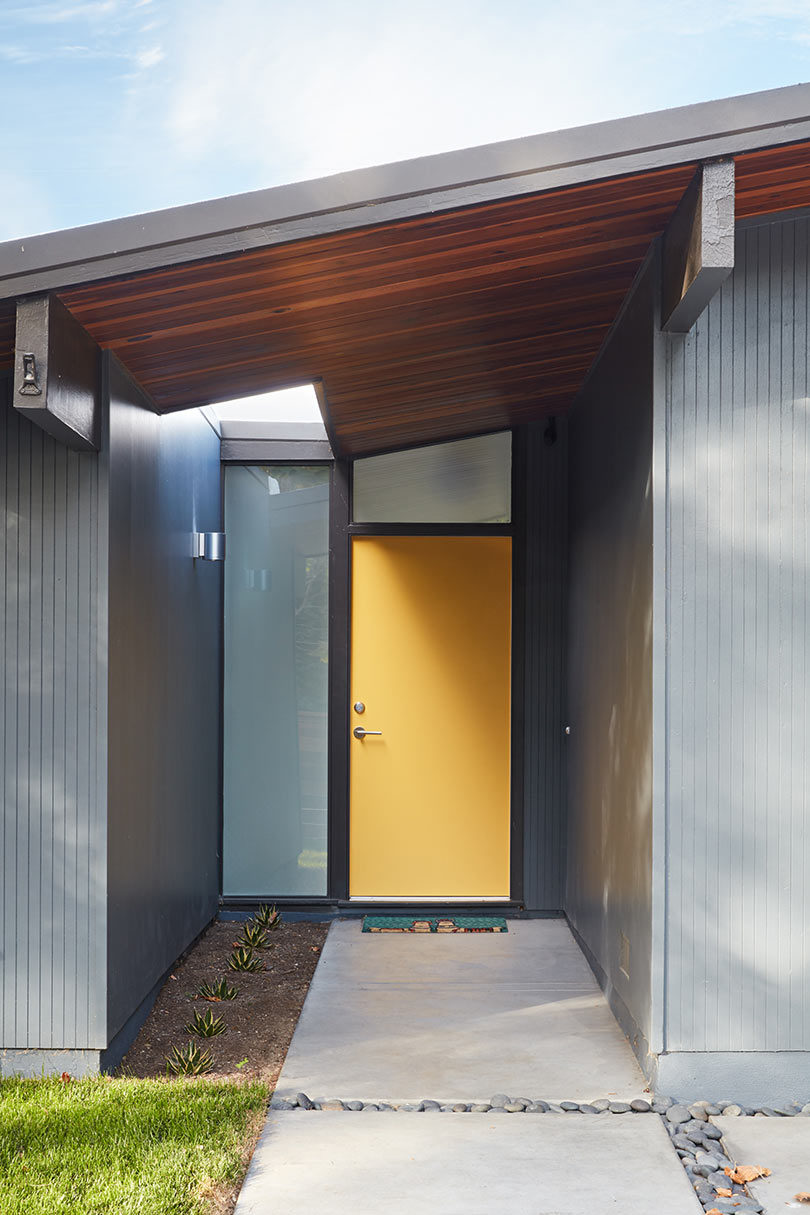 Photography ©2018 Mariko Reed