Take KnollTextiles, one of the pioneers of modern textiles, and combine it with Vans, the beloved sneaker company, and you have one classic collection of footwear. Just in time for the Holiday 2012 season, the Knoll x Vans OTW Collection Capsule will showcase Knoll's Cross Stitch fabric on the uppers of the Vans OTW Alcon, Ludlow, and Piercy models.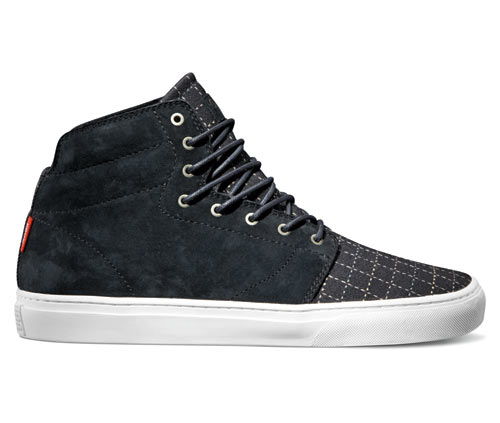 Alcon in (Knoll) Graphite
Both companies are iconic in their own right, but by joining forces they've managed to create modernized versions of old school faves, making it a win-win all the way around.

Piercy in (Knoll) Grey

Ludlow in (Knoll) Butternut