A young couple hired mA-style architects to design an addition to their one-story Japanese style house located in rural Yaizu, Shizuoka Prefecture, Japan. KOYA no SUMIKA was built as a casual and relaxing place for quiet times, while the main house consists of mostly large spaces for gathering.
The two structures are connected via a hallway on the west side of the main house allowing for the residents to switch gears before entering the new space. The garden in between helps define the distance.
The main house features the large kitchen, bathroom, and future children's room, therefore, keeping the new space for only a few functions under a simple continuous structure.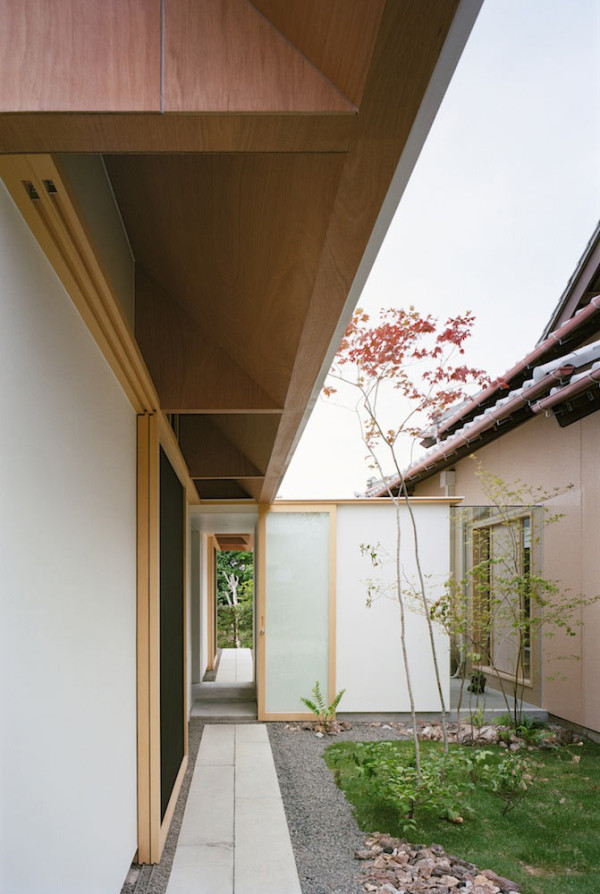 A V-beam roof truss adds height to the volume while U-shaped bearing walls create definition of different spaces on the interior.
A variety of finishes are used with the warm wood of the trusses kept natural and the walls painted a stark white. The floors are partially covered in a lighter wood color that reappears throughout, like in the ladder and shelves.
Pockets of space are created with the use of the bearing walls helping to define various functions in the open space. At one of the ends, a loft space can be reached via a floating staircase attached to the wall.
Continuing with the simplicity of the space, single bulbs are hung from white cords to light the extension.
Photos by Kai Nakamura.

Design From Around The Web