Kromatike Sunglasses Will Have You Envisioning a World of Color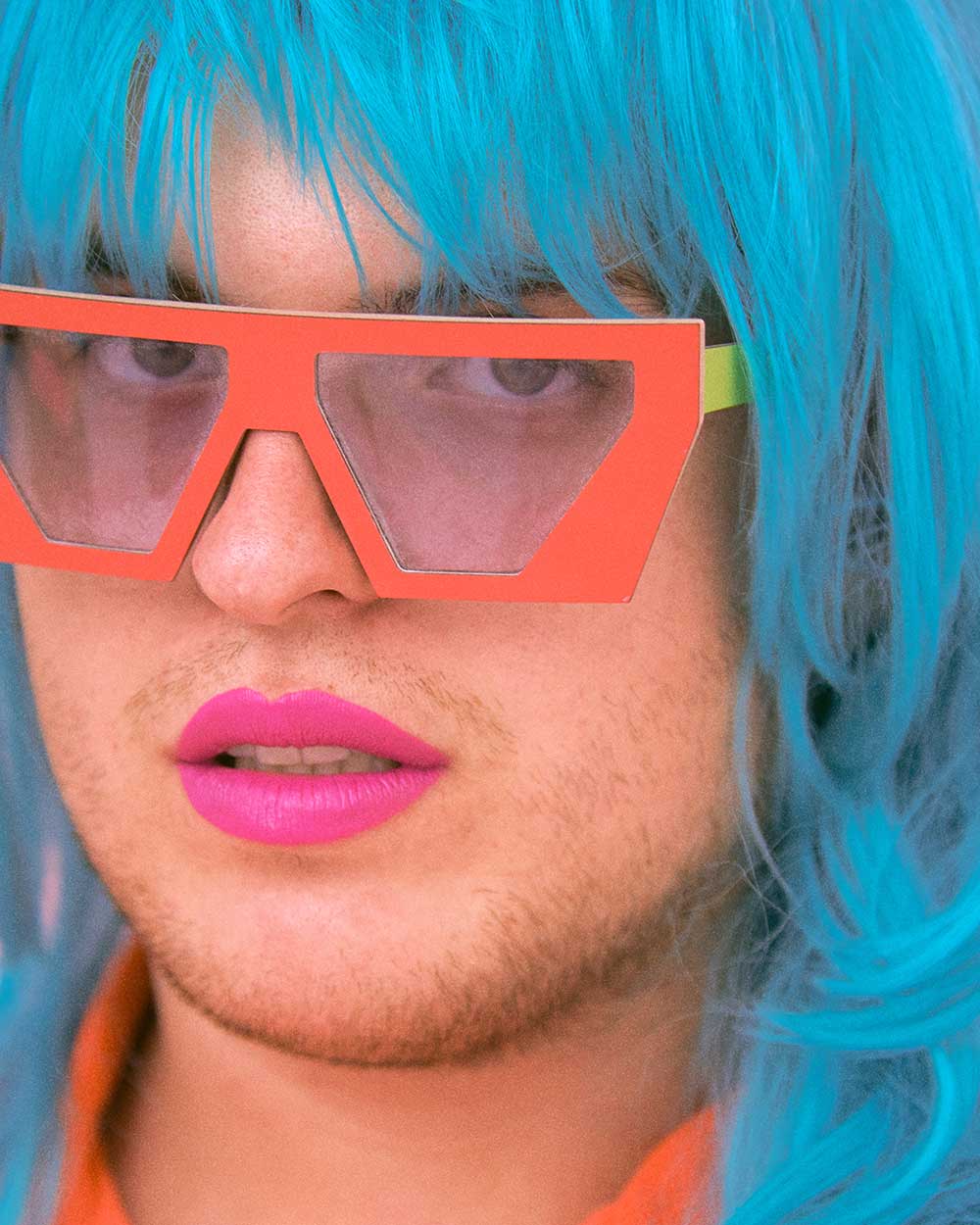 Kromatike Sunglasses Will Have You Envisioning a World of Color
1/24 Photos
2/24 Photos
3/24 Photos
4/24 Photos
5/24 Photos
6/24 Photos
7/24 Photos
8/24 Photos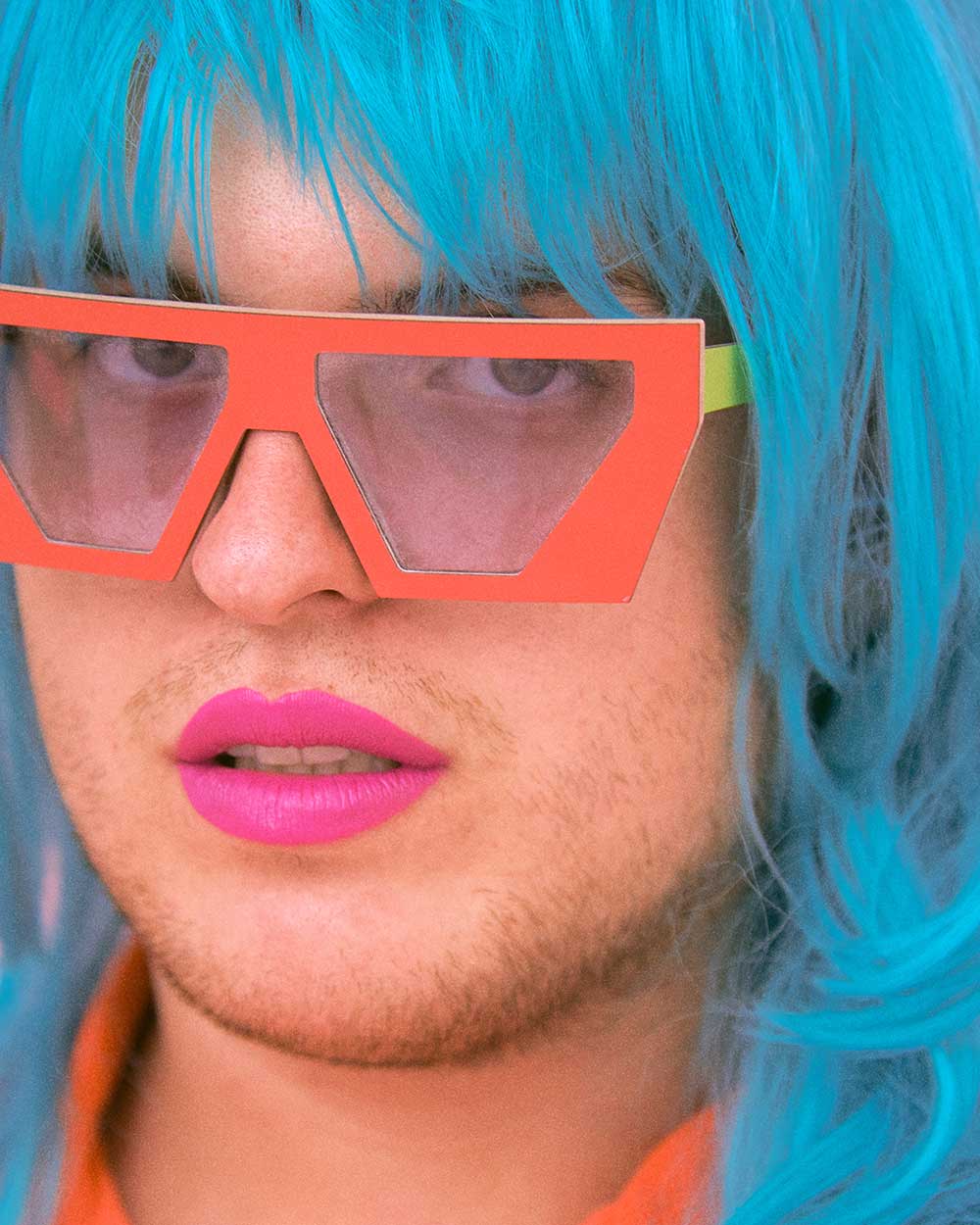 9/24 Photos
10/24 Photos
11/24 Photos
12/24 Photos
13/24 Photos
14/24 Photos
15/24 Photos
16/24 Photos
17/24 Photos
18/24 Photos
19/24 Photos
20/24 Photos
21/24 Photos
22/24 Photos
23/24 Photos
24/24 Photos
If you aren't familiar with the multicolored geometric work of Spanish artist Okuda San Miguel, please visit this post from 2016 where he transformed a 100-year-old church into a colorful indoor skate park. I'll wait… His colorful work is unforgettable making it no surprise to find out he's behind this new sunglasses collection. With his own personal sunglasses collection totaling around 150 pairs, launching Kromatike is the logical next step. Okuda's goal? To share "his vision of a world full of color." And color is what these sunglasses scream, but in the best possible way. I don't have a closet full of sunglasses like Okuda, more like a drawer, yet I'm still wanting to 'Add to Cart' each pair. Whether you want to simply shelter your eyes from the sun or you want to pay homage to the 80s, Elton John circa Benny and the Jets, Lady Gaga, Nicki Minaj or Katy Perry, you'll definitely make a fun statement.
The inaugural Kromatike collection launches with two styles: Rainbow and Fluor. There are a total of 13 color combinations to choose from each with frames and arms in different colors. The Rainbow sunglasses are available in nine colors: yellow, blue, white, orange, black, red, pink, green and purple. The Fluor model comes in four colors: yellow, white, black and pink.
The extra lightweight frames are handmade in Madrid by Nina Mûr, a sustainable brand creating innovative, high-end glasses.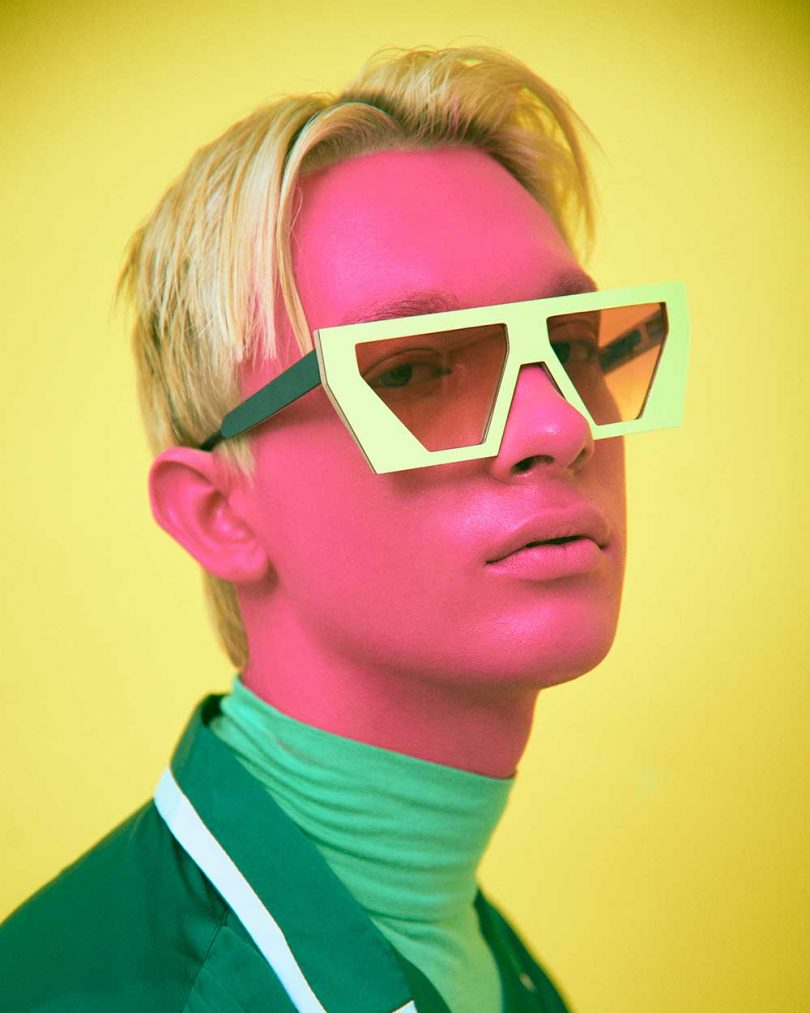 The Rainbow sunglasses come with a fluorescent pink case with a bright yellow chain, and the Fluor sunglasses come in a white case with a multicolored chain. The leather cases are made by Labienhecha, a 100% local sustainable manufacturing workshop, with certified materials, including recycled genuine leather, vegetable tanned eco-leather and organic cotton. The chains are specially designed by the Ink and Movement team.
For more information on Kromatike sunglasses, visit inkandmovement.com.
Photos by Jose Señorán.