KWAMBIO has set out to use 3D printing to create designed objects on demand in a way that the technology doesn't determine how the finished product is going to look. Typically, designers have been at the mercy of 3D printing and its many limitations as far as aesthetics go. Now, KWAMBIO has figured out a way to make housewares, jewelry, and art that doesn't actually look 3D printed – there's no plastic, just ceramic and metals.
The technology allows for accessible designer goods to be produced at fast speeds while reducing overhead costs. Working with designers, the company has launched an online shop of fun designs that you can even customize to your liking.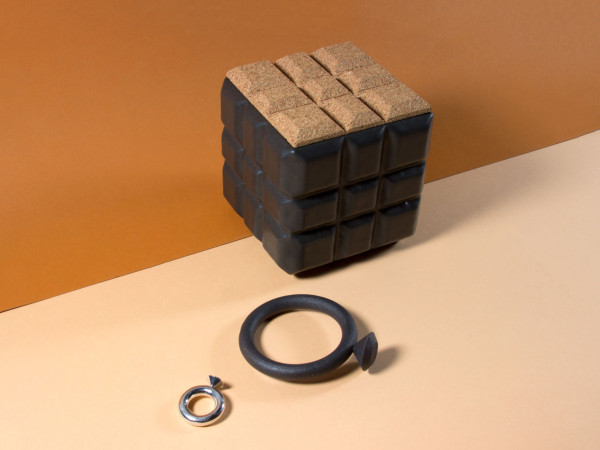 byAMT designed a series of whimsical bracelets and rings, as well as a money bank, that you can customize in various finishes.
Diamond Rings and Ball Rings in different options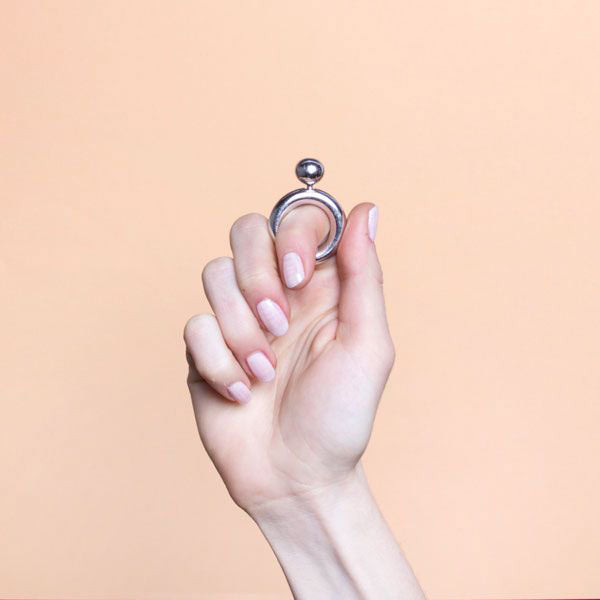 The Cork Box, by Daniel Michalik, is made in both 3D printed ceramic and metal and it's the perfect container to hold your jewelry or small bits from your desk.
Andrew Sack designed the Loop Vase Double and Loop Vase Single to hold not only flowers, but pens, pencils, or toothbrushes. Available in a range of colors.
Espresso Black is a minimalist cup and saucer set by Hardt that features a simple linear detail.
Mir Ett's geometric bracelets, the Neo Bracelet (left) and the Morpheus Bracelet (right), were inspired by architectural shapes and structures. Choose from other solid silver or solid brass, the minimalist bracelets are a bit of armor for your wrists.