The Kwangho Lee, Lifelike Design exhibition by Victor Hunt at Hunting and Collecting for Design September 2010 will represent an exceptional overview of Kwangho Lee's works in his brilliant career, offering insight into his creations. The exhibition will be accompanied by a looped motion picture about the creative processes behind Kwangho Lee's works in order to further illustrate the context of the designart discipline.
Through his unique combination of materials, crafts and concepts, Kwangho Lee evokes true emotion. Working always on concepts as for example "primary transformations for primary materials," he tries to see to the other side of materials; raw and ordinary materials can be made into something beautiful.
To vividly illustrate the exciting evolutions the designart movement is currently undergoing, Kwangho Lee will exercise his crafts and skills live at the exhibition by creating one work of choice during the early hours of the vernissage.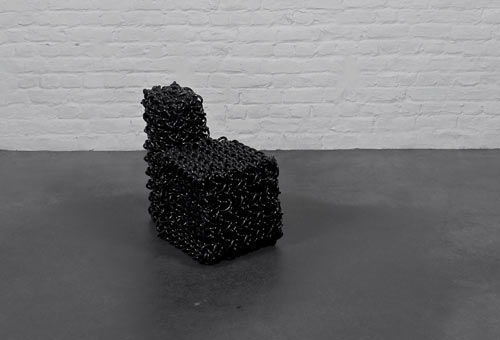 Watch a video in which Kwangho Lee discusses his designs:
http://vimeo.com/13908658
What: Kwangho Lee, Lifelike Design
When: September 11, 2010 – September 30, 2010
Where: Hunting and Collecting, 17 rue des Chartreux / Kartuizersstraat, B-1000 Brussels
Photos by Fabian Battistella.