Z-AXIS DESIGN used a color palette of black, white, and grey tones to design this 100 square meter (approx. 1076 square feet) apartment in Taichung, Taiwan. The modern interior has a sophisticated feel with simple elements layered in to create a comfortable atmosphere.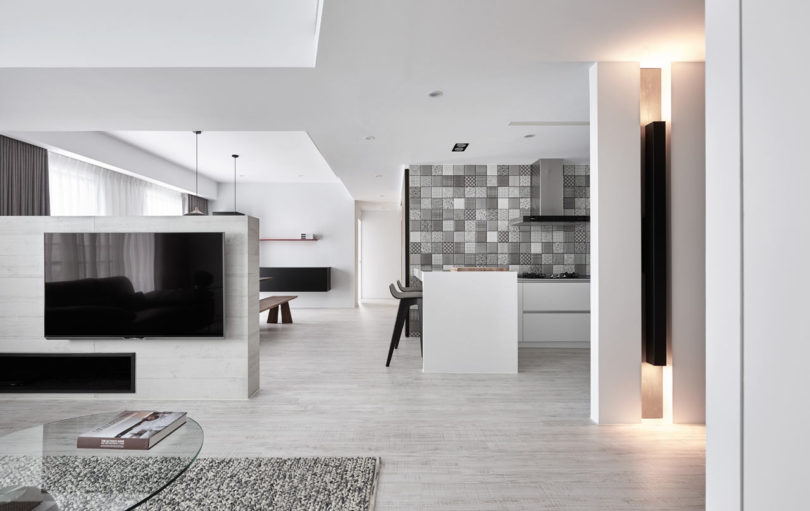 The main living area has a fairly open floor plan with only a half wall separating the living room from the dining room. The half wall becomes the perfect spot to hang a flat screen TV while still allowing light to filter through the space.
While the color palette sounds stark, materials and textiles were incorporated to add texture to the space.
The main wall in the kitchen is clad in monochromatic mosaic tiles with varying patterns.
An oversized black door slides to reveal the door to the guest bathroom, as well as the door to the balcony.