Italian designer Alice Rosignoli founded a new Parisian brand of leather handbags, called La Débraillée, that is launching with its first three bags. Each bag is free of unnecessary adornment and aims to give you a stylish, yet functional bag for the urban lifestyle. Each piece is made in Italy with the same tradition of other leather goods – expert craftsmanship and high-quality leather. The leather is naturally tanned, leaving natural irregularities and imperfections in the surface, making each one unique. The name, La Débraillée, relates to all the people "who do not chase perfection, but rather accentuate the imperfections of life."
The satchel has a lateral,open-ended pocket where you can slide a jacket or scarf in while you're tooling around town.
The clutch has a central pocket on the sides that let you slide your hands in to keep warm. It could also hold a scarf or newspaper.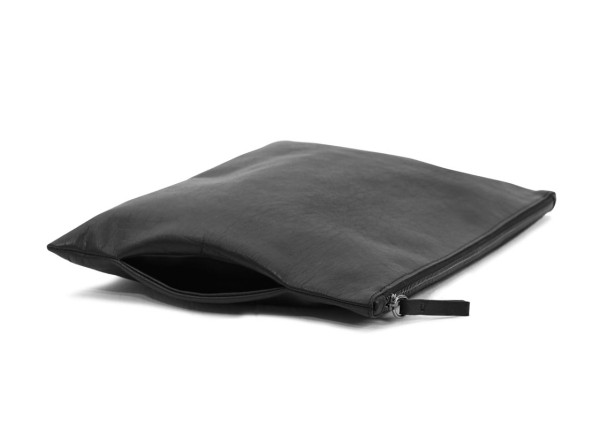 The bum bag (is that a fancy name for a fanny pack?) lets you carry your essentials while freeing up your hands.

Design From Around The Web