Family-owned Laboratorio Morseletto is known the world over for its high skill level, innovation, and craftsmanship in Vincensa Stone and various types of marble. Since its founding over a century ago, the company has worked on commissions with some of the greatest names in architecture, design, art, and sculpture. But recently the tables were turned when Laboratorio Morseletto reached out to BCXSY to visit their facilities and design the company's first ever collection of their own.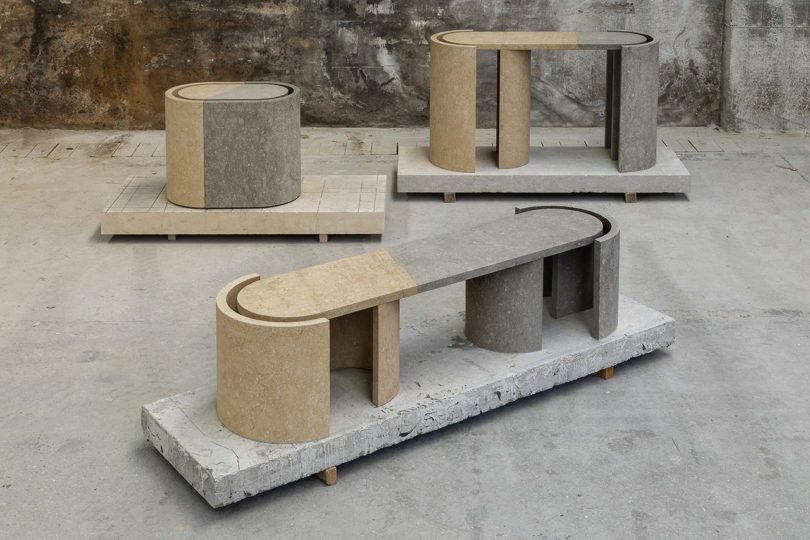 At first glance Vinceza Stone – which comes in only three colors: gray, yellow, and white – can appear a bit simple, but look closer and see a world of tiny hidden fossils and delicate variations in color and structure. BCXSY's goal was highlight the beauty and complexity of the stone, and while exploring Laboratorio Morseletto's underground Berici Hills quarries, they were drawn to the deeper areas where the yellow and gray stones meet. This was the starting point for the BICOLORE collection. The first three pieces released are a bench, a console and a bar-cabinet.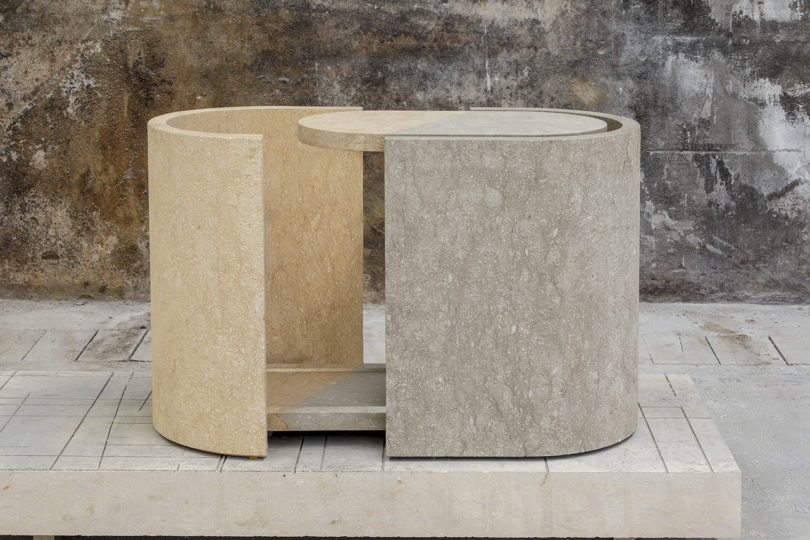 Product and production photography by Laboratorio Morseletto.
Vicenza visit photography by BCXSY.