Show your girlfriend you're serious. Terminator style.
You can't ever expect anything from Laikingland to be average, even a jewelry box. They collaborated with Atelier Ted Noten to create Lady Killer Vol.1, a jewelry box that houses a tiny robot.
Inside, this tiny robot, created by the latest 3D printing technologies, sits inside the box and waits for the right moment. Then, when the box is opened and the button pushed, the tony robot arm rises toward its target, turns around, and offers the "Lady Killer" ring.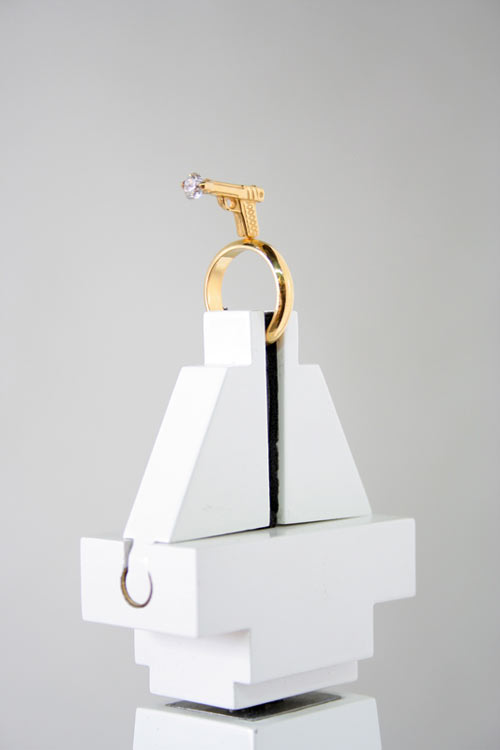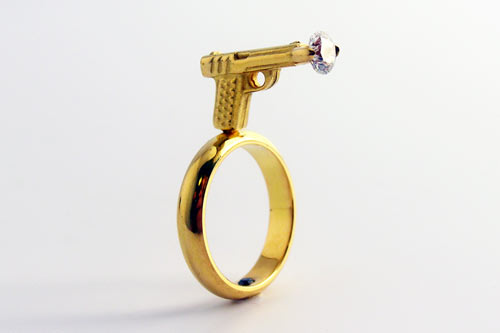 This idea was inspired by the 2004 installation of a robot and a ring, in which Atelier Ted Noten set a full size industrial robot alongside a safe in an Amsterdam gallery with the function of protecting and presenting one wonderful ring.
The Lady Killer ring is made of 22 carat yellow gold with a 0.50 carat brilliant cut colorless diamond and a 0.03 carat 2mm brilliant cut black diamond. Limited to an edition of 18, they are available for pre-order or purchase in October 2011.