We first became intrigued with the Jax lighting system at this year's WantedDesign Manhattan. The modular Lake + Wells design consists of precision aluminum and hand-polished crystals that join together to form any kind of lighting fixture. Their latest design is the Jax Screen which allows you to create separation within a room or to add more light while defining a space. The modular elements easily lock together thereby powering each of the prism-like crystals to light up. When put together, the Jax Screen becomes a minimalist hanging sculpture that resembles a futuristic constellation of stars.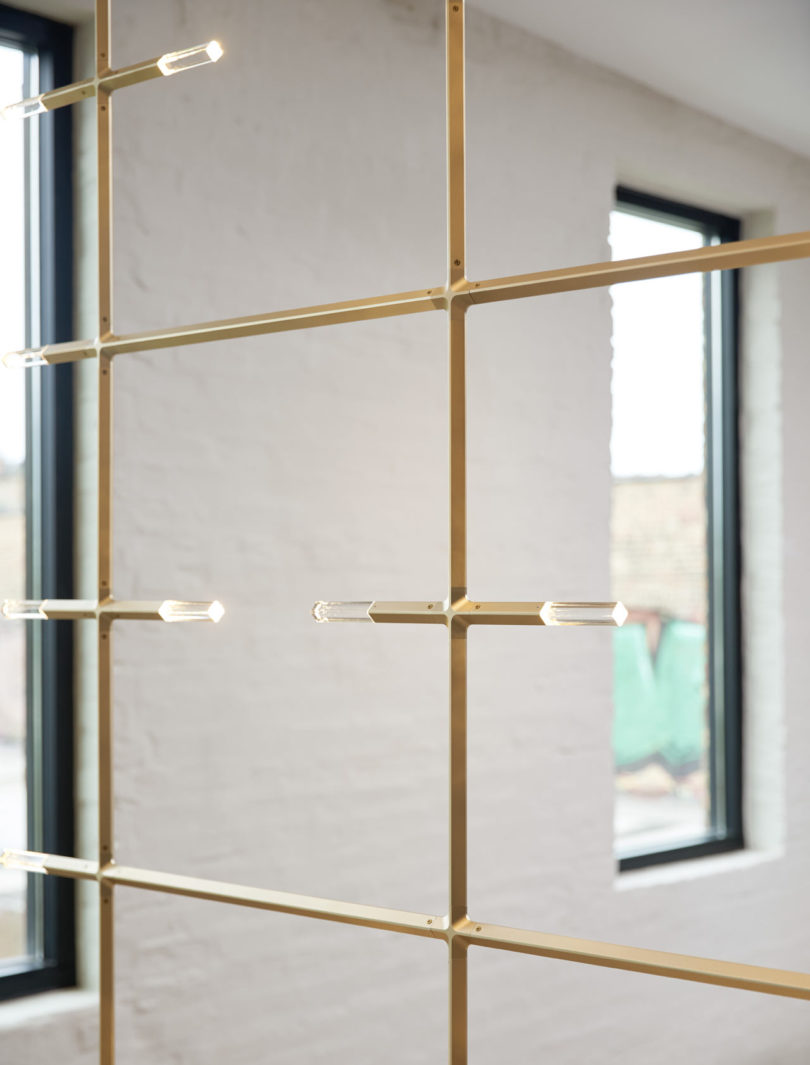 Both the aluminum and crystal components feature chamfered edges that give nod to cuts you'd typically find on chandelier prisms. While Jax honors the history of crystal in lighting, it also gives it a more prominent role as the source of light.
The series is available in four preset screen formations or it can be completely customized for any space. The fixtures are made from anodized aluminum with a choice of Aged Bronze, Golden Brass, Satin Black, and Satin Silver finishes. The solid optic crystals come in Clear, Frosted, or Smoke.