For a research project, Willem Heeffer explored possible uses of materials tossed by factories in Helsinki, Finland. The results led to a new project entitled, The City as a Mine, that aims to reuse local trash and turn it into interior objects. First up is the Boiler Lamp collection, which takes discarded boilers from espresso machines and turns them into lamps.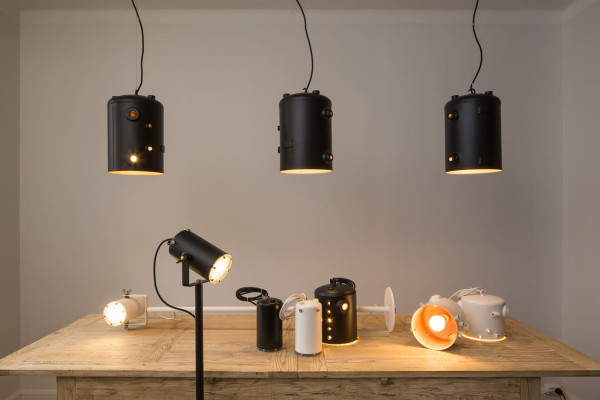 Each of the copper boiler pieces were used for 10 years by the Paulig coffee factory before being disposed of and turned into lamps, which come tagged with the name and serial number of the machine they were in. Paulig loved them so much, they purchased the lamps back.
The exteriors feature a matte powder coated finish, while the interiors contrast with a shimmering beat bladed finish. The asymmetrical holes emit random rays of light.