The new Cloche Lamp by Lars Beller Fjetland is stunning. Like a bluebell flower, the lamp is firmly grounded by its cast iron roots, while gently leaning its large and seductive spun copper petals towards the light; all made possible by the flexibility of its lightweight ash wood stem.
I love the mix of materials (brass, copper, ash wood, cast iron) and its silhouette's nod to nature. Specifically, the graceful arm and how the shade seems hang effortlessly, ready to sway with the lightest breeze.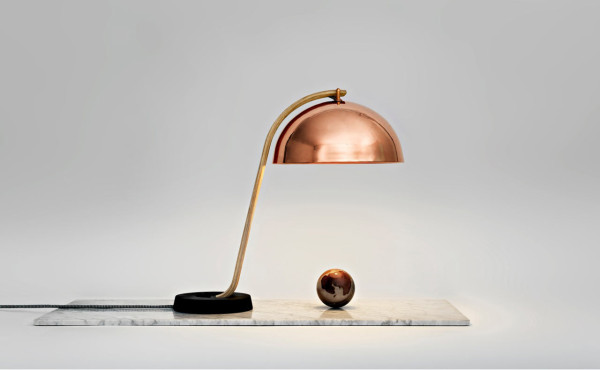 Keeping with designer Lars Beller's philosophy of honesty in materials and construction, the entire lamp can easily be dissembled into just three separate pieces.
Cloche will be displayed as a part of the 100% Norway exhibition at Tent London during London Design Festival (September 19-22 at the Old Truman Brewery, Hanbury Street).