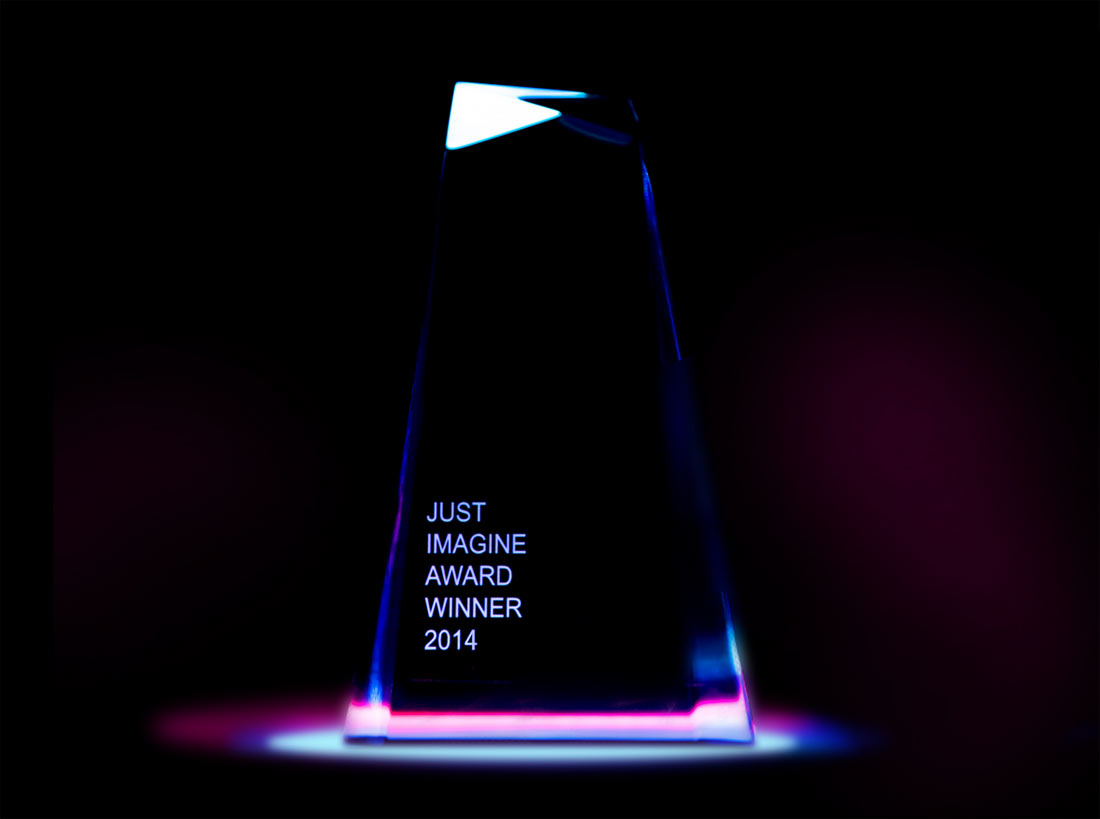 The 2014 LuciteLux® JUST IMAGINE Awards deadline of September 15th, 2014 is fast approaching, so make sure you have some time to get your entry in. You could win a prize package valued at nearly $30K!
The JUST IMAGINE Awards, launched last year by the LuciteLux® acrylic brand, owned by Lucite International, celebrates the work of designers who turn their creative vision into reality using LuciteLux®. To submit your design for consideration, simply upload a photo of your project and answer three quick questions about the design at lucitelux.com. Any project completed using LuciteLux® between 2012 and 2014 is eligible.
The hefty prize package includes a full-page spread in Architectural Record as well as a mini making-of documentary that tells the story of the designer's work with LuciteLux®. The video will debut at an exclusive screening party at the site of the winning installation this Fall, in addition to being featured right here on Design Milk.
The judges who will be joining me in selecting the winner are Aaron R. Thomas, designer, architect and artist; Anne-Louise Ewen, fine artist and LuciteLux® painter/sculptor; Jamer Hunt, director of the experimental graduate program in transdisciplinary design at Parsons The New School for Design; Jason Kelly Johnson and Nataly Gattegno, architects and founders of Future Cities Lab; Ron Labaco, Marcia Docter Curator for the Museum of Arts & Design; and Chris Robinson, business manager, Lucite International Inc.
We will be looking for optimal use of the properties and design qualities of LuciteLux® continuous cast or cell cast acrylic, creativity in both form and function, as well as innovation and uniqueness.
If you haven't already, check out last year's winning entry, Light At Play's Radiance Dome:
The runner-up will also be included in the winner's news release, presence on the LuciteLux® social media pages and a mention in the making-of documentary.
Stay up to date on the competition by following LuciteLux® on Facebook and Pinterest.
This post is part of our media partnership with LuciteLux®. Learn more about the LuciteLux® 2014 JUST IMAGINE Awards here.

Design From Around The Web