LAYER's Benjamin Hubert designed a compact wireless LED lamp for London-based nolii, a tech brand Hubert co-founded with entrepreneur Asad Hamir. Named Rise, the lamp conveniently moves to anywhere it's needed, offering up to 12 hours of light. Not only does it provide light, it can charge a device wirelessly on its integrated induction charging pad located on top of the lamp, or up to two devices via USB-C and USB-A cables plugged into the base.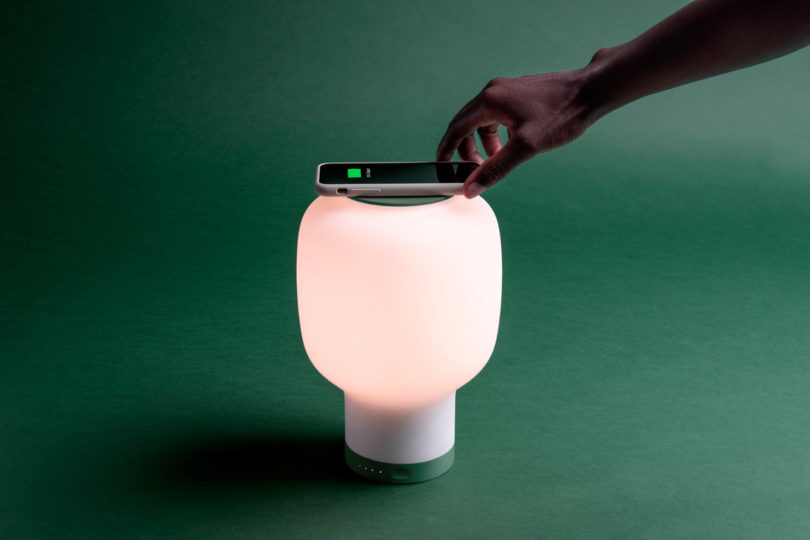 Rise's diffuser is made of mouth blown glass that's perfectly frosted for an even glow, while the other components are made from speckled matte plastic in three available colors.
It has a minimalist silhouette sans adornment or handles keeping it lightweight and easy to carry to its next location, whether it's the bedroom or patio (it also happens to be waterproof).
A Rise app is available for tablets and smartphones that allows the user to do things like dim the light or to set up a "digital sunrise" where the lamp slowly comes on acting as a more subtle alarm than your average beeping one. The lamp is also outfitted with an on/off touch button on the base that adjusts the brightness level.