Italian artist Francesco Locastro currently creates some fantastic geometric layered paintings from his home base of southern Florida. Starting with wood, he layers spraypaint, epoxy resin, acrylic, and even gold leafing until he achieves an almost 3D, floating effect. I can only imagine how time-consuming each piece must be.
Pictured above is Flux Equilibrium

Eulenspiegel
Locastro, who is pretty active in the southern Florida art scene, recent showed pieces at Basel and also a few shows earlier this year in New York. He's also quite the photographer and muralist. However, it's his paintings that really get me. There is something about the layering that takes the complexity to a new level.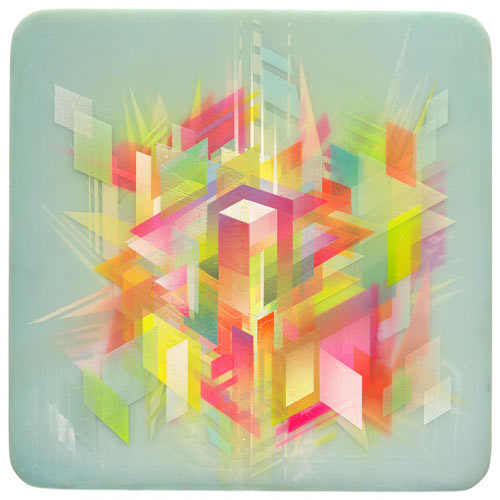 Gamete

Ubicomp Everyware

Immutable Destiny of the 12 Archetypes