OK, we're not talking about lazy in the sense that the designers are lazy, rather that the pieces they create make us feel lazy. Or tired, or comfortable… Whatever words you choose to describe it. I Love Belgium spotted two great examples of lazy furnishings. Do you have any to add to the list?
La Cambre student Linda Topic designed this bed — "Le Lit" (The Bed) — in collaboration with artist Antonin Bachet for French linen brand Descamps' 150-year anniversary competition.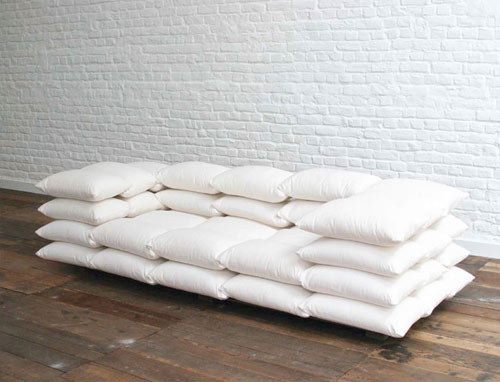 Christiane Hoegner uses pillows to create a sofa that I imagine feels like sitting on a cloud. I wonder how hard it is to get out of once you're seated?
Have you seen any other examples of "lazy design"?