The London Transport Museum has collaborated with design company Squint, known for their lavish use of multiple rich, colorful fabrics on antique furniture to create a range of furniture using London Transport's iconic moquette patterns, designed for use on tubes, trams and buses.
Patterns used include the District Line pattern designed by Misha Black in 1978 and the "Green Line" moquette. It's the first time permission has been given for the moquettes to be used in this way.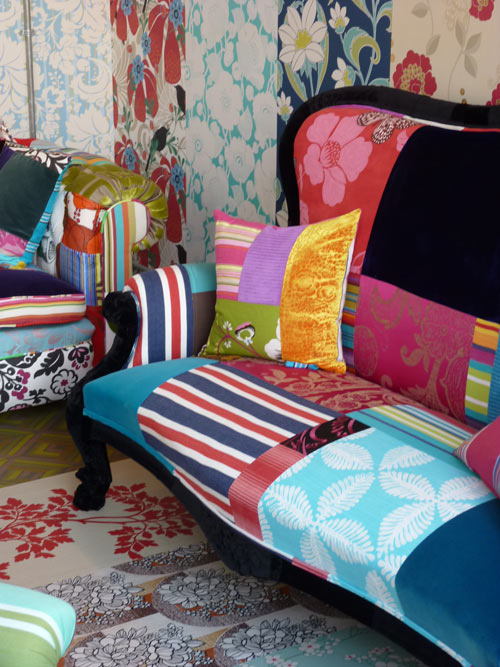 This is everything that's great about a genuinely creative collaboration; putting together two parts that wouldn't seem to work together. Squint's designs are elegant, decorative and feminine while moquettes are functional, utilitarian and — frankly — a bit nerdy; and creating something that's greater than the sum of its parts — that somehow just works, and works incredibly well.
The chair is on display at TENT London (and will be given away in a competition at the end of the London Design Festival) and the settee is on display at London Transport Museum's shop. Prices start at £1950 for the chair.
Katie Treggiden is covering the London Design Festival for Design Milk. Katie writes confessions of a design geek, winner of mydeco's "Best Interior Design Blog in Great Britain" and has just released her first book Interviews, a collection of 18 interviews with designers.

Design From Around The Web