Every design event seems to have THAT THING. You know, the thing that everyone congregates to and must photograph. These days it doesn't end with simply a photograph – nope, that photo is going to end up on Instagram and hopefully it will be intriguing enough for people to smash that like button. "That thing" at Milan Design Week? It's Le Refuge, a pink, jungle-like daybed designed by Parisian/Italian artist and designer Marc Ange at the Wallpaper* Handmade exhibition space in collaboration with The Invisible Collection and Green Gallery.
From Ange:
Le Refuge is a place where one finds comfort and peace. It is the projection of a childhood memory. Its large leaves form a shelter under the sun, away from reality, just like those of the imaginary jungle that grows in the room of a child who seeks escape.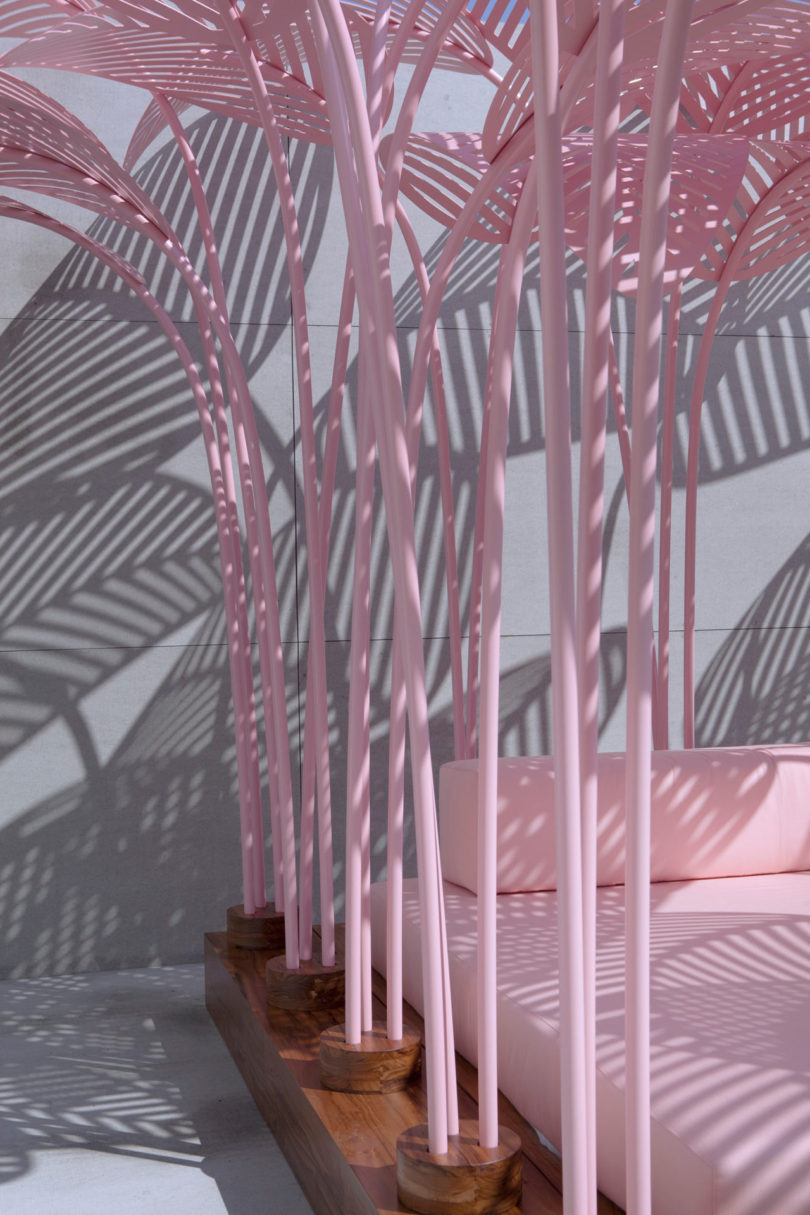 You can visit Le Refuge in person within the Mediateca di Santa Teresa in Milan through April 9th, 2017. If you're not able to visit and snap your own photo, check out the hashtags #marcange, #LeRefuge, and #WallpaperHandmade.