Sometimes, (as we all know very well), all you need are two legs. Izabela Boloz examines that further in her Leaning Bench, a simple, two-legged bench that hinges on balance. With this bench, she challenges existing forms, and creates a functional piece of furniture that's streamlined and fluid.
The Leaning Bench is focused on balance – the tension created by leaning the bench against the wall makes it stable enough to sit on, while also creating intrigue with its unique look. It can be made in ash or oak, making it perfect for indoors and out.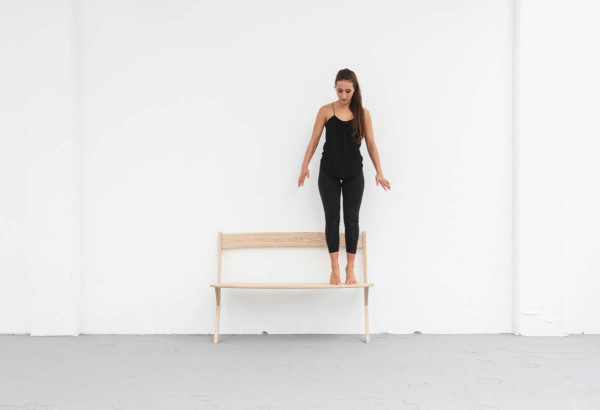 Photos by Conor Trawinski.

Design From Around The Web