The Leather Collection by Maarten De Ceulaer for Nilufar is a collection of artistic, sculptural storage pieces that reflect the designer's great passion for traveling and exploring the world.
Like totems to travel, these towers and piles of suitcases in various leathers were created in collaboration with one of the most renowned leather artisans in Belgium, Ralph Baggaley. Each suitcase looks to be intricately and carefully made, tailored to reflect the luxurious and sophisticated of all nomads.
In the flexible Chest of Suitcases, every drawer can be positioned to any direction, so the chest can be placed against a wall or in the middle of a room, so that the drawers can open from all sides.
The Pile of Suitcases, which was the first piece in the collection, was thoughtfully assembled to make sure each section housed a particular type of garment. Easily dismantled, the suitcases can be taken and reassembled quickly in a new location.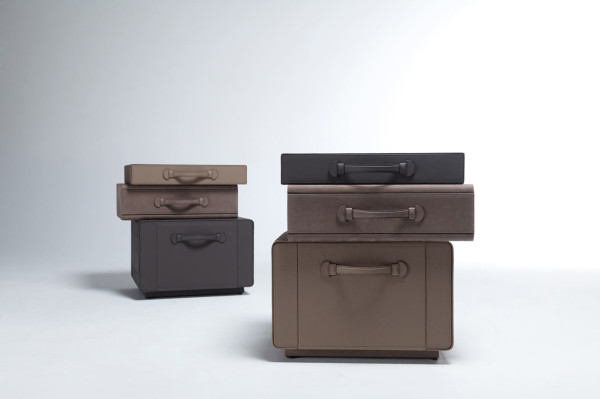 The collection is on display in Paris at Galerie Du Passage through May 11th.
Photos by Nico Neefs.