British designer Lee Broom continues making his mark in the furniture and lighting industry and his latest endeavor involves the opening of his first permanent showroom. Located in NYC's Soho, the Greene Street digs comes on the heels of his successful four week pop-up store, Broom Off Broome, that coincided with NYCxDesign earlier this year.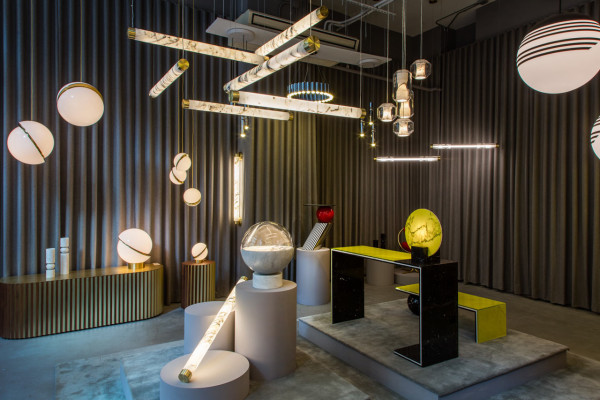 This is the first permanent showroom of his outside of London and it's just a block from the previous temporary location. He teamed up with CITE furniture for the showroom, a location housed in an ornate building with a cast iron front that's also known as "Queen of Greene."
As with his Shoreditch London flagship showroom, Electra House, Broome transformed the interior to feel like a gallery with pleated grey drapes as the backdrop setting the stage for his work.
NYC is just the beginning as Broom plans to open a 400 square foot showroom space in downtown Los Angeles before the end of the year.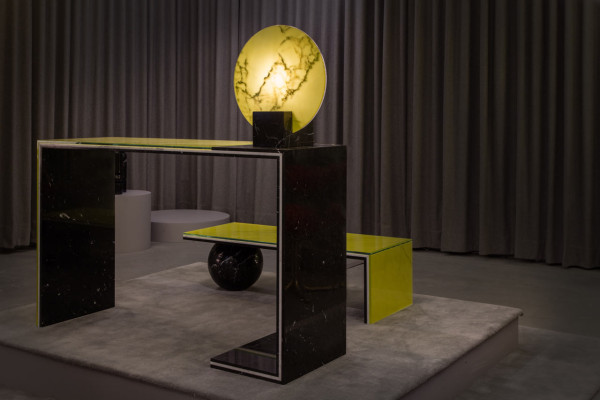 Location: 34 Greene Street, NY, NY 10013
Photos by Luke Hayes.