Handcrafted from locally-sourced beech wood, Leis aims to revive a Slovenian woodcraft tradition called "suha roba."
A lovely minimalist design combining contemporary lines and long-established hand-crafted skills, the Leis set consists of a fork, spoon and spatula. Gigodesign, who designed the products and packaging, worked with a manufacturing company called Rimarket, and are planning a future series of nature-friendly Christmas ornaments and office accessories. I'm pretty excited to see more from this team!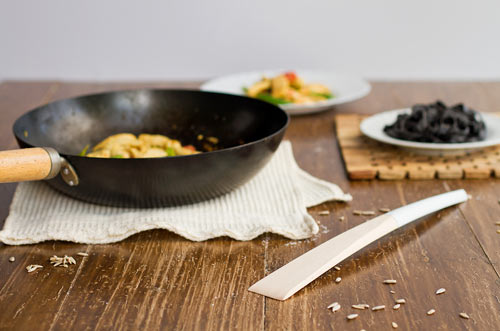 Photos courtesy of Gigodesign.

Design From Around The Web