Maybe I'm living under a rock, but I just discovered Crosley, a company that makes turntables that are as delicious to look at as they are to listen to. They also make microphones, radios and headphones, so head on over to Crosley's website to see the rest of the lineup.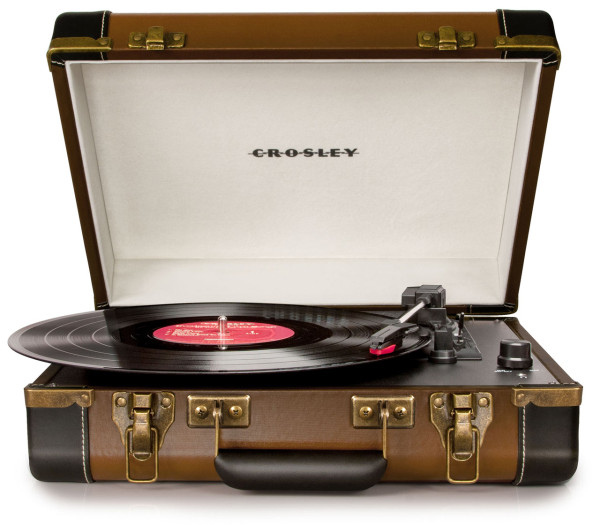 Some of them are even made to be portable and look like the finest of old-timey suitcases, down to the sewn leather details.
My favorite, however, is this metal hottie:
You can pick one up on Crosley's website or Amazon.

Design From Around The Web