If you're the type of person who gets bored of your furniture arrangement easily and are constantly rearranging your home or office, you'll love smarin's adaptable furniture concept, Les Angles. Designed by Stéphanie Marin, this collection allows you to manipulate geometric elements to create any form you'd like for a unique seating arrangement.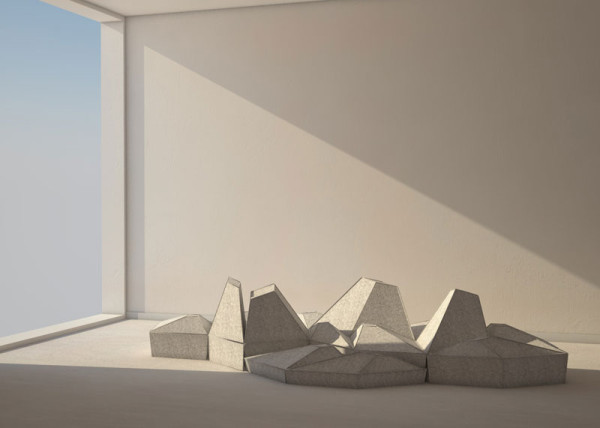 Inspired by the Penrose tiling system, Les Angles is non-periodic which means it lacks symmetry, aiding in the collection's linear yet somewhat haphazard look. The system, available in several colors, is comprised of eight seating elements that have "sub-spots" on the edges so that you can lace together different shapes. This technique is simple and advantageous in composing and recomposing the structural elements.
These elements are made of 100% pure wool so they are very insulating and soundproof. What's also cool about the Les Angles concept is that it doubles as flexible pavement to cover the floor, ceiling and walls to add an interesting, architectural dimension to any room, similar to crown molding or ceiling insets.
To purchase Les Angles, visit smarin.

Design From Around The Web