Let's Talk Pattern Design With Shadé Akanbi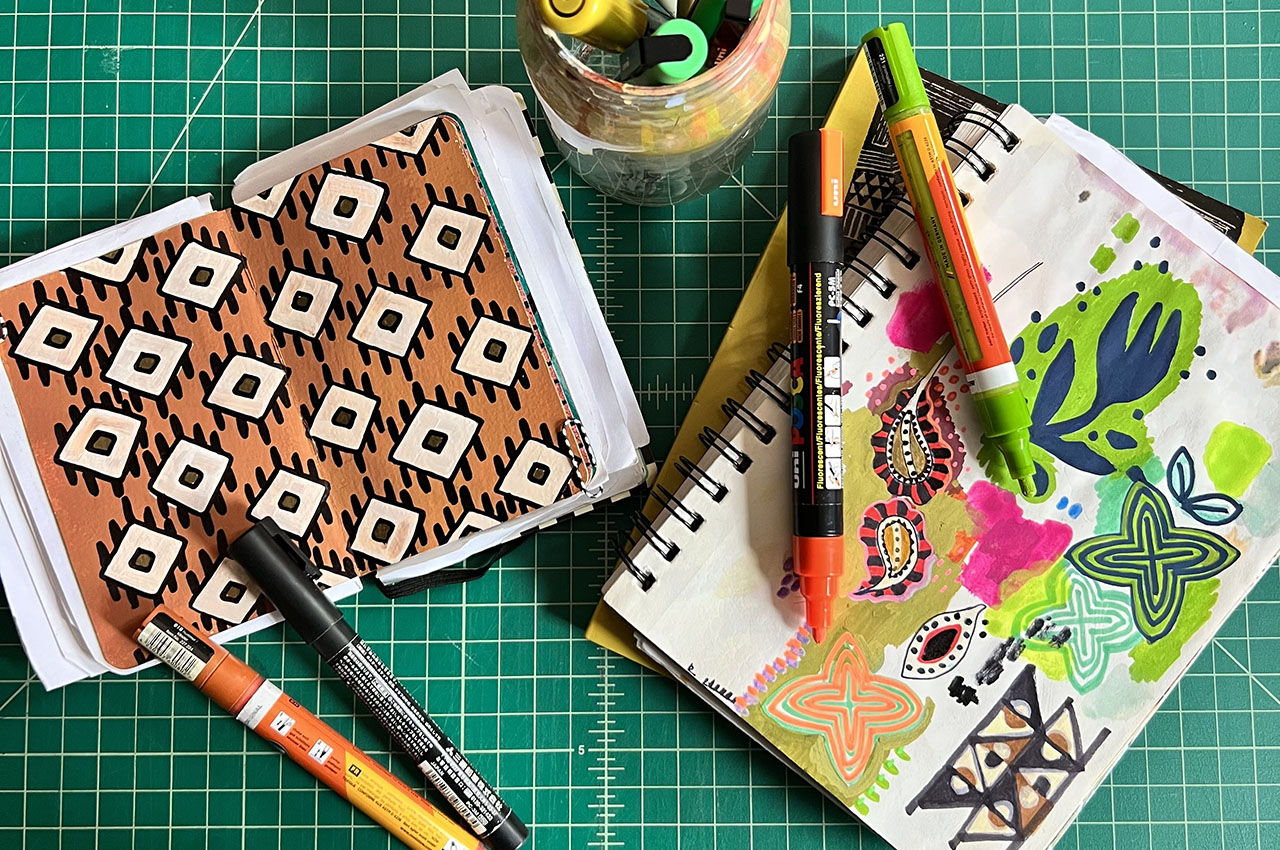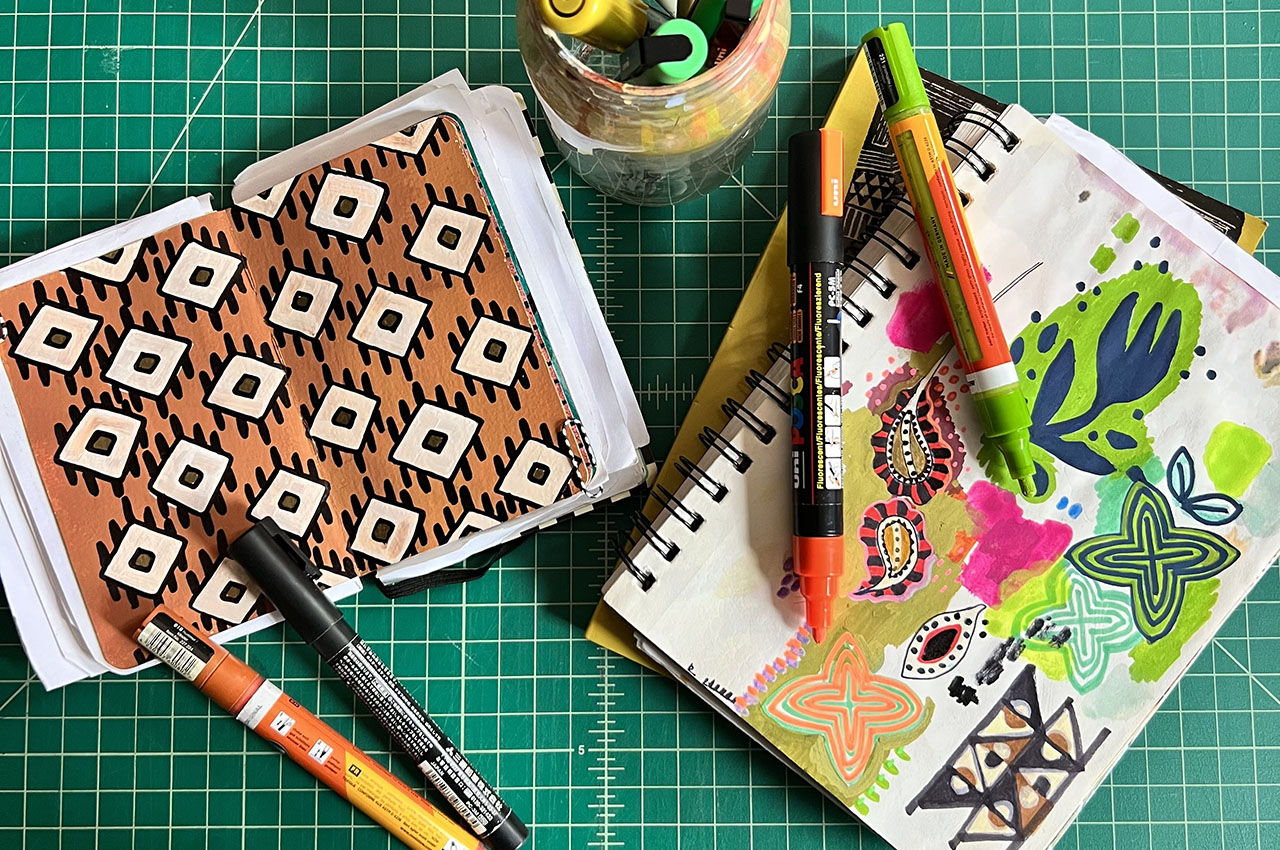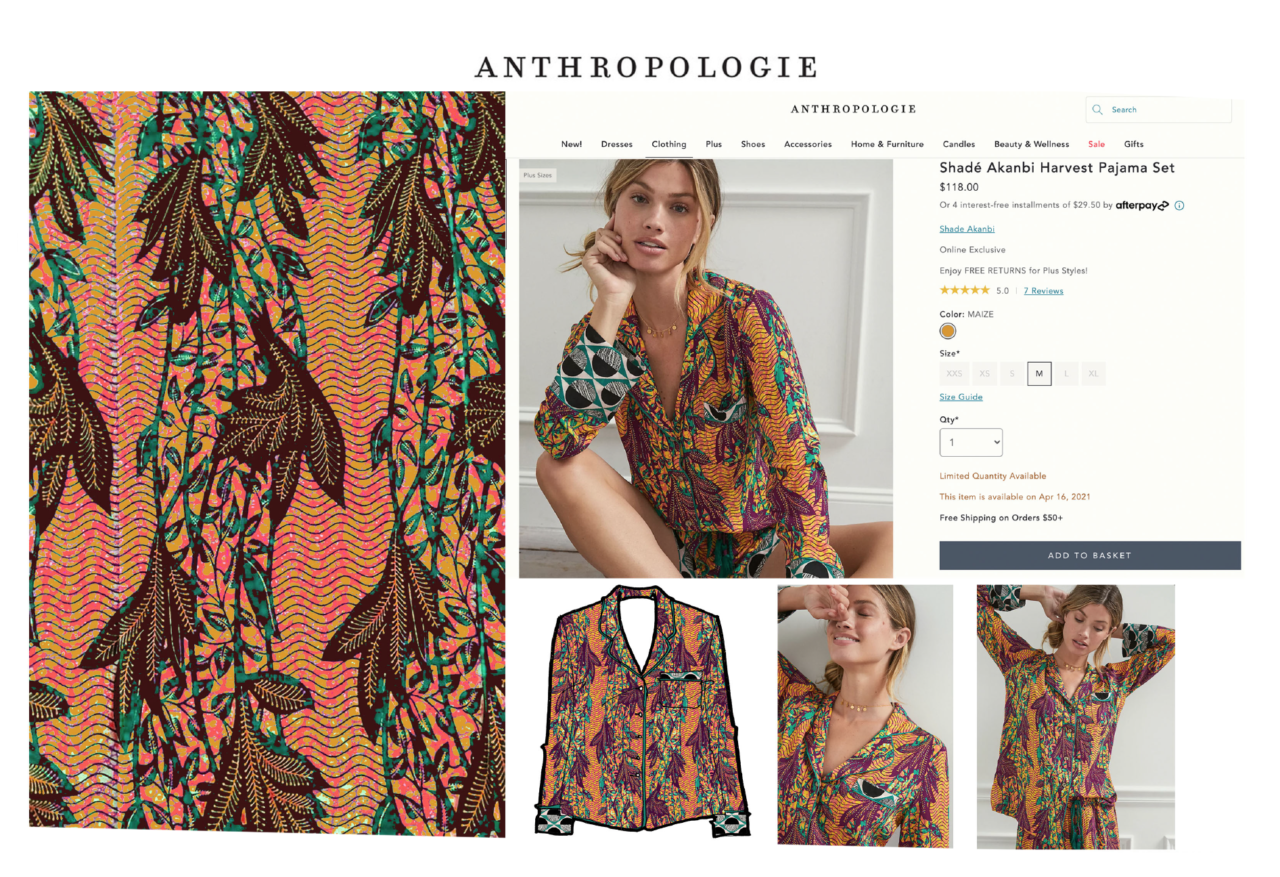 Let's Talk Pattern Design With Shadé Akanbi
1/11 Photos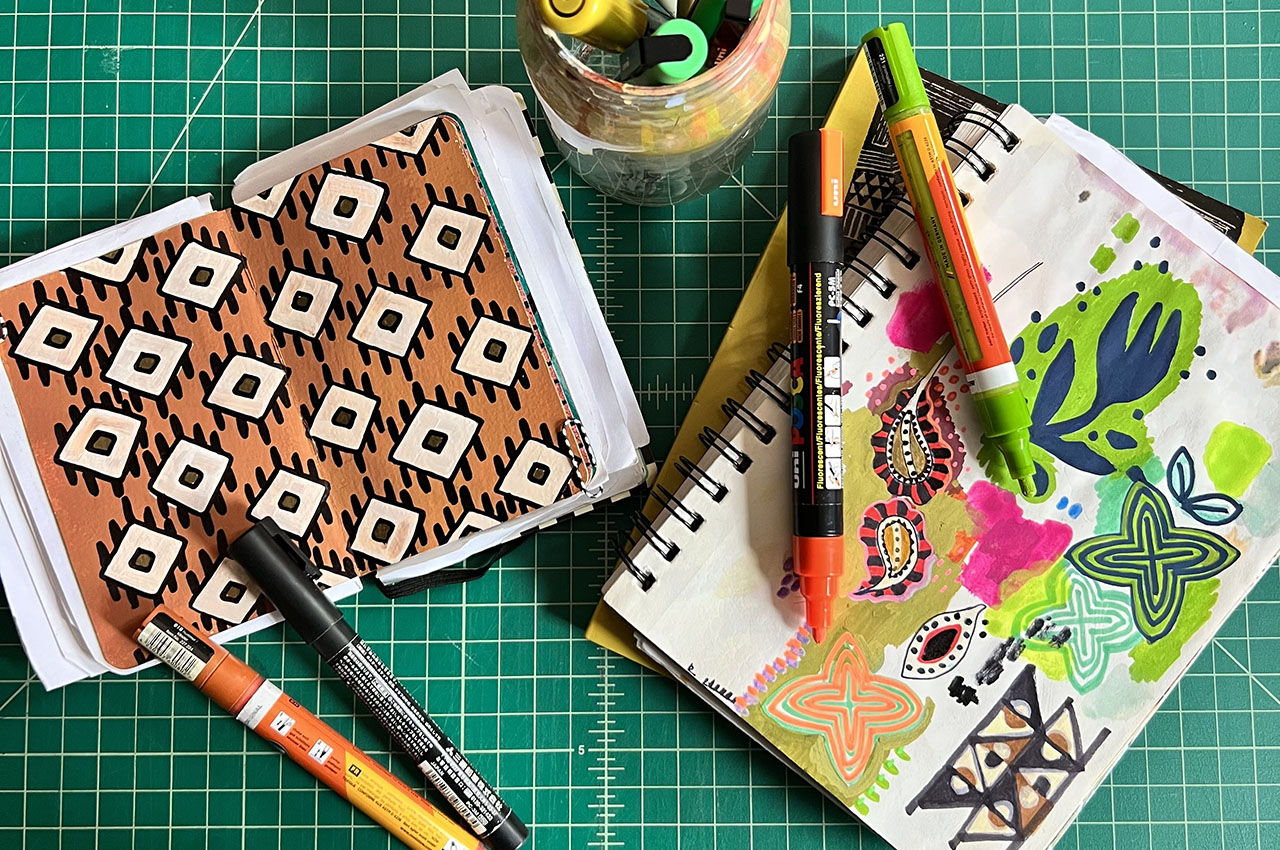 2/11 Photos
3/11 Photos
4/11 Photos
5/11 Photos
6/11 Photos
7/11 Photos
8/11 Photos
9/11 Photos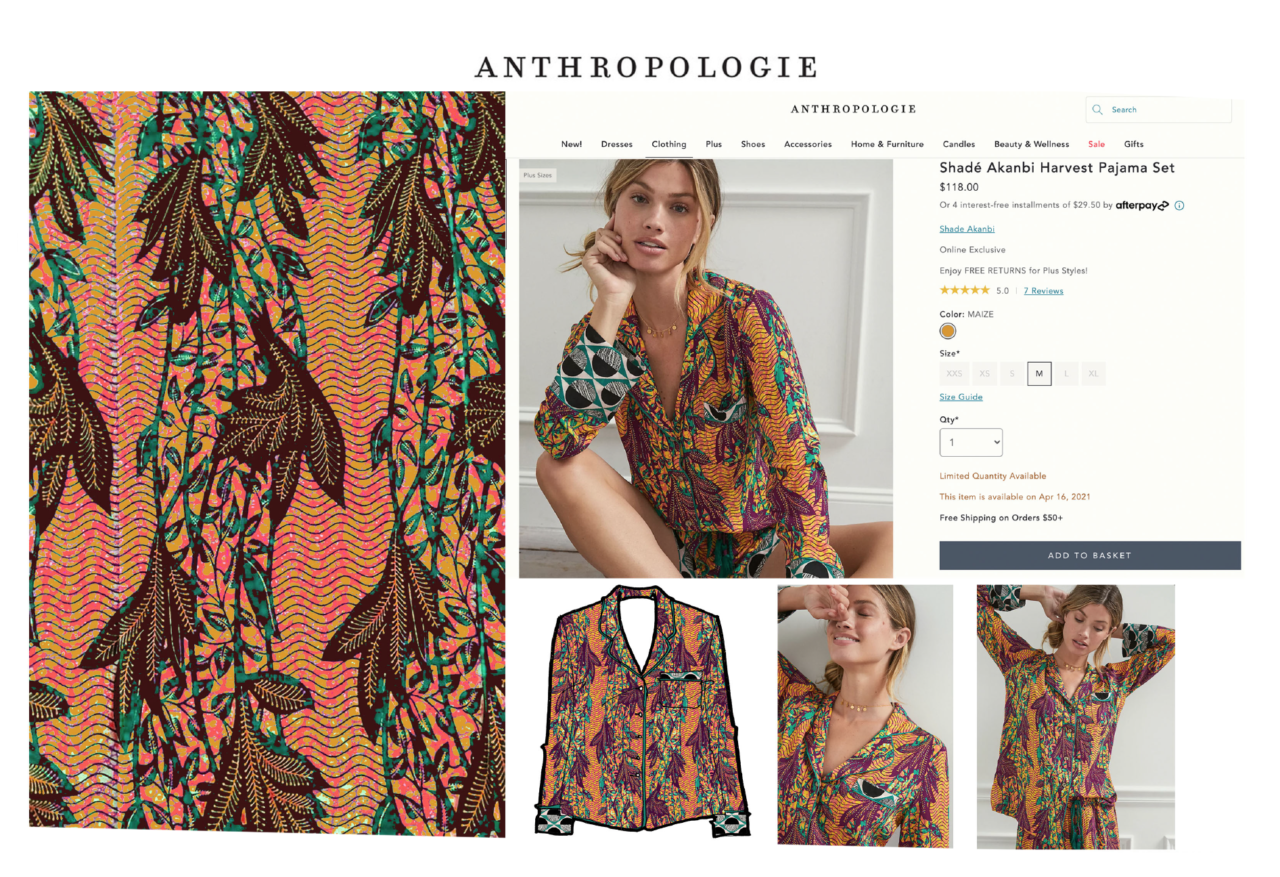 10/11 Photos
11/11 Photos
"My personal world, from childhood to present day, has always been multicultural and my passion for creating a global fusion lifestyle and brand has only been nurtured by my love and appreciation for art and design," said Brooklyn-based freelance pattern designer Shadé Akanbi. Also the Creative Director and Designer behind Printed Pattern People, Akanbi translates traditional ethnic patterns and textiles into her own modern interpretations for everyday wear.
"I have always been creative and I think my general upbringing naturally set me up to become an artist," she said. "Everything from the way my mom dressed my sister and I when we were little to my dad cooking Nigerian food every day (we ate both American and Nigerian food daily). Traveling up and down California until I took my first plane ride ever as a freshman in high school to Nigeria to meet the rest of my family. Everything I have ever seen, heard, touched, tasted, and felt has had an impact and influence in some shape or form on who I am as an artist and designer today."
As for Akanbi's process, "Usually when I'm examining traditional textiles, there's always a motif or some detail that will catch my eye. That detail is what I'll extract and use as inspiration for my new pattern. From there I can build a design around that traditional shape/motif using fresh colors, additional details, etc," she shared. "Depending on what season I'm in, I make anywhere from one to six prints a day, inspired by a variety of sources. Sometimes it's based on my own collected inspirations, sometimes from my clients' ideas and sometimes a blending of both."
Akanbi also collaborates with several brands at a time, while also cultivating an ever-growing global textile collection of prints, patterns, and colors. As far as her initial collaborative project, "At the top of 2020, Anthropologie was the first brand to feature my artwork in an accessories and sleepwear collaboration. Since then, I've had the pleasure to work with Intermix, Zuri, S'well, Chasing Paper, Netflix, Target, and this latest collab that's out now with Bounty Paper Towels," she said.
The partnership with Bounty Paper Towels is part of the brand's Inclusive Artists Project initiative. As part of it, Akanbi will be featured on the packaging and her exclusive artwork will be on the paper towels in the Bounty Prints collection. "What's been great about my most recent Bounty collaboration has been seeing my art come to life on a classic household item that I grew up with – it's been kind of surreal in that aspect."
Akanbi isn't ready to stop reaching for the stars just yet, at least according to the list of brands she'd love to work with given the opportunity. "I'm an avid traveler, so I would love to work with airlines and boutique hotel brands like Delta, Jetblue, Kimpton, and Hyatt. I'm also a bit of a sneaker collector, so of course Nike, Adidas, Puma, Vans (I could go on) are all on the list. I played basketball all the way through the collegiate level and am a huge NBA/WNBA fan, and working with my favorite teams would be an absolute dream. I just want to work with brands that I have strong personal connections with, that also serve as unique vessels to showcase different mediums of art."
To learn more about Shadé Akanbi, visit instagram.com/alldaedae.
To download Akanbi's Designer Desktop (above) from March 2022, click here.