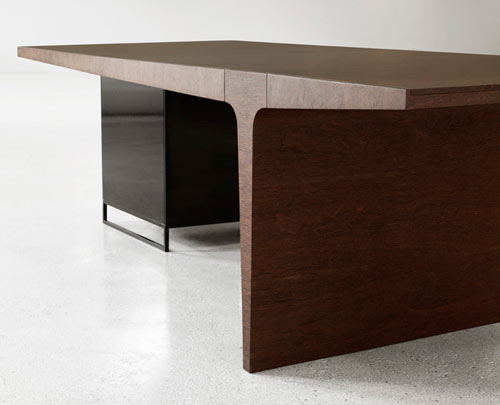 Level is a new desk design by Gabriel Teixido for AG Land 14, a Spanish manufacturer of office furniture management and top management. In other words, these desks were designed for the bosses in the office. Although we don't post much contract furniture here, I really enjoyed the playful balancing act of the desk edge.
From the designer:
Level is style. Style because it combines contemporary forms with craftsman tradition from the master cabinetmakers that produce each piece of furniture in the programme, one-by-one, with loving care and skill. Level is style. Style because it speaks of the values of whoever possesses it. Sensitivity towards beauty. Demands for a job well-done. Committed to producing new scenarios.
Photos by Blai Carda.

Design From Around The Web