Libratone is a Danish audio company that creates sound systems with a three-pronged approach: wireless technology, hi-fi quality, and Scandinavian design. Their latest design, called Loop, is a modern wireless speaker that not only claims to have breathtaking stereo sound, but it looks pretty darn nice on your bookshelf, too.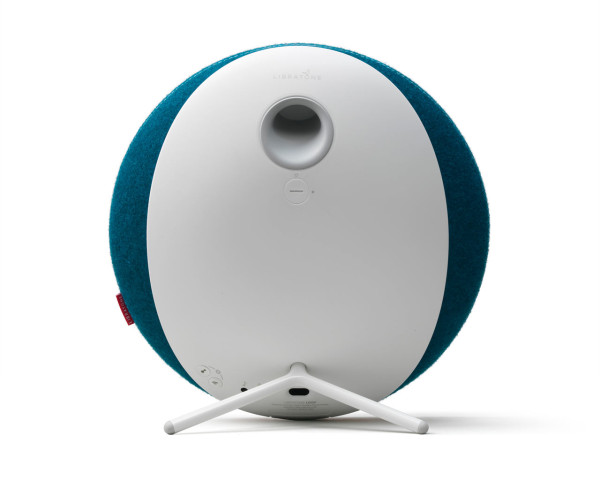 The flexibility of Loop is what's most interesting about its design. The speaker was made to be extremely slim with a special stand or wall mount option: so easy for you to take it from the shelf to the wall.
Loop doesn't hide in the background. Breaking free from the "hide the technology" tradition in interior design, its colorful wool textile and round shape makes it stand out a little more on your wall, shelf or windowsill making it feel more like a standout accessory than a wallflower.