Artist Phillip K Smith III's latest exhibition is a sculptural series named Light + Shadow, where he removes all things he was once a master of. Originally known for his hallmark techniques using technology and LED lighting, this show is stripped down to the core interaction between ambient light and shadow.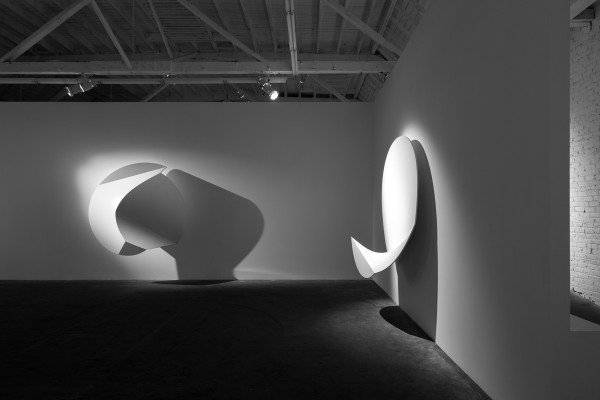 Pure white shapes made of carbon fiber range from a perfect circle to asymmetrical bent and curved pieces, all creating its own interplay of light and shadow. It is a study of opposites — of the intangible, the difference between compression and expansion, darkness and light, and knowing or not knowing.
From the artist: "These works are about the subtlety of light across a surface…about tracing the shift, the step, the gradient of light that is contained and revealed within these forms. They are about presenting light in its most reduced state."
The series is on display at Royale Projects gallery in downtown Los Angeles until January 16th, 2016.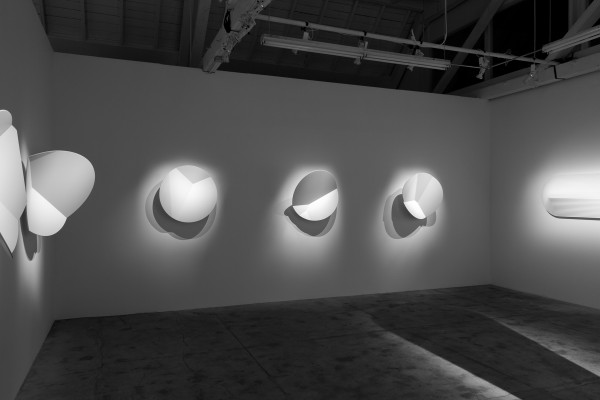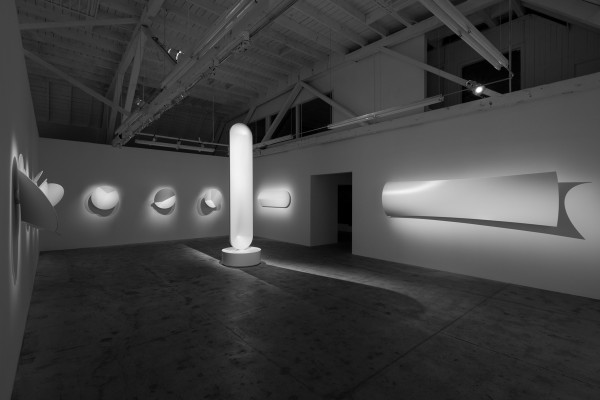 Photos by Lance Gerber.