Designed by Mumbai-based Studio Avni, the Firebox series of light fixtures is inspired by the Indian 'Havana Kund' which means 'holy fire.' This fiery element is an integral part of Hindu weddings as it symbolizes light, power, illumination and communion of man with God. Within a home, these Firebox lights add a sense of warm ambience to a space with their hand-polished copper pixels that give off a reddish glow when turned on.
There are nine steps to creating each pixel, each of them made by craftsmen and artisans who have mastered the craft of copper work. The Firebox series is also available in bronze, brass, german silver and steel and function as both fixtures and sculptural art.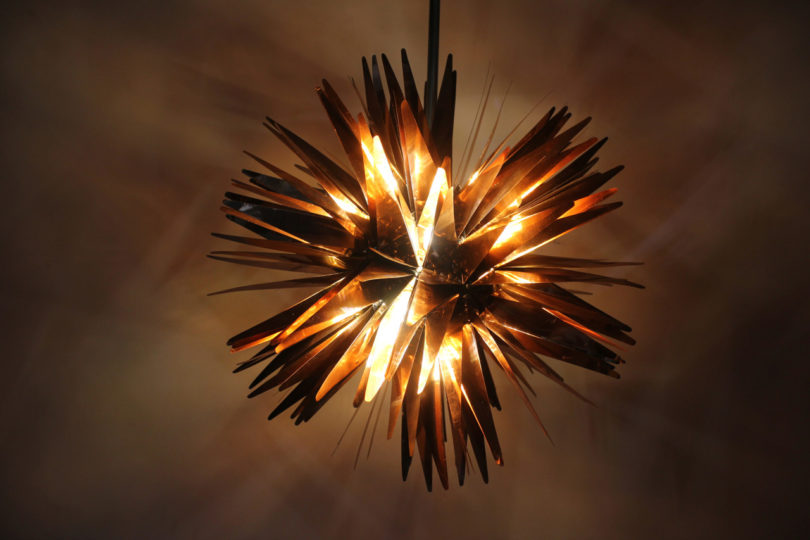 Photos by PHX India and Studio Avni.