To celebrate the opening of their Sawtelle restaurant, casual LA eatery Lemonade partnered up with designer Ilan Dei to create a limited edition collection of neighborhood inspired plates.
Featuring original artwork by Ilan Dei and photography of iconic landmarks, the plates celebrate the culture of Los Angeles and will be on display throughout the walls of the restaurant. The quintessential locations include places such as Griffith Park Observatory to the Walt Disney Concert Hall.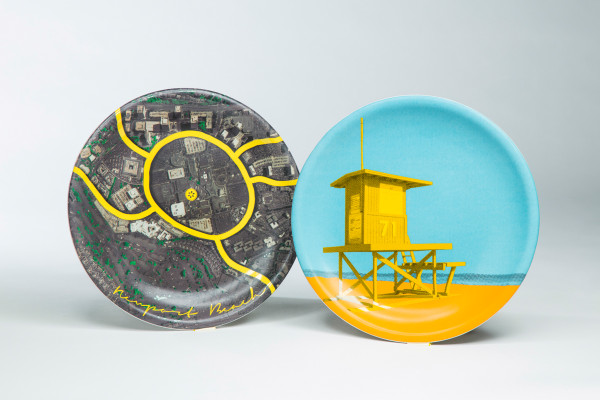 The dishwasher-safe plates retail for $26 for one, or $44 for a set of two and are available at Lemonade locations.
Photos by Remy Haynes.