During NYCxDesign week, Lindsey Adelman Studio hosted the public Afterglow show at her gallery to showcase new works created by her, as well as designers Mary Wallis and Karl Zahn. Inspired by the idea of an afterglow, a meteorological term for that magical rosy light that appears in the sky during twilight, the three designers created light fixtures that are modern, physical interpretations of the beauty of this natural phenomenon.
Mary Wallis is a Senior Designer at Lindsey Adelman Studio and designed Edie to be romantic, rebellious, and wild, all at once, with a design that can blend into a modern home or old-world spaces.
Like her other works, her Empire chandelier explores the theme of beauty in fragmentation.
Karl Zahn's Kingdom fixture definitely commands attention in a room and resembles a plant found in nature. This idea is apparent in the rational yet wild design (like a Fibonacci sequence found in succulents). Karl currently holds tenure as the studio's Design Director.
Lindsey Adelman's own Cherry Bomb collection of fixtures aren't to be missed. With bulbous orbs connected to willowy, slender branches from which metallic fringes descend, her sconce and chandelier fixtures look like something you'd find in a mossy forest.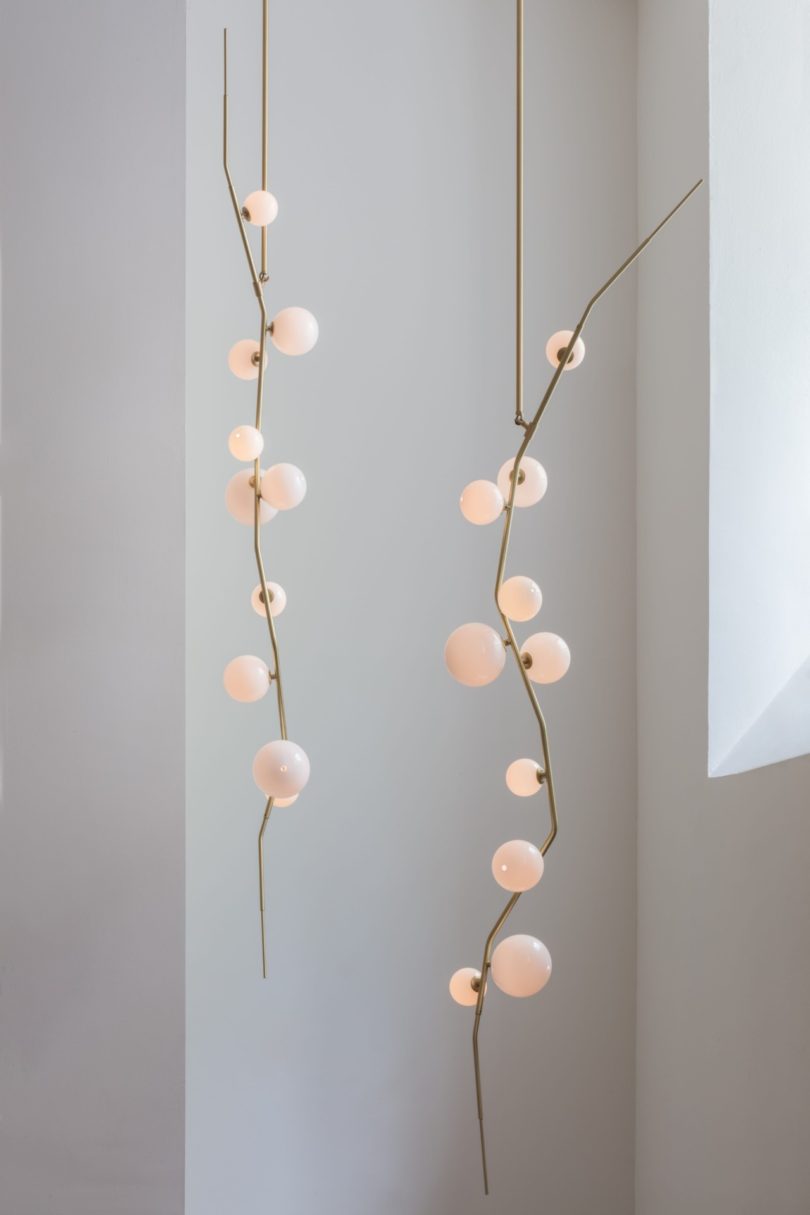 Photos by Lauren Coleman.