This past weekend, Conny Dietzschold Gallery opened a new exhibit of works by Lisa Jones and Daniel Goettin.

Untitled acrylic, 2010

Lisa Jones is a UK artist living in Australia who reimagines medical imaging and photographs unusual objects from the everyday domestic world, juxtaposing them with images from the Antipodean natural world or the human skeleton.

Untitled acrylic, 2010


Replicators, 2009, pencil on paper

Untitled (3), 2000, acrylic on MDF and Untitled (2), 2000, acrylic on MDF
Daniel Goettin of Switzerland creates asymmetric, bright minimalistic sculptures and drawings that utilize their surrounding space in a contrasting manner. The installation and location of the pieces become part of the artwork.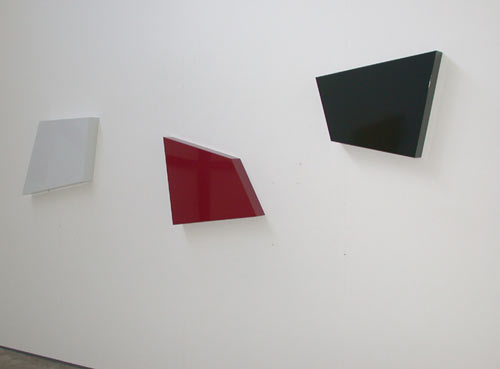 Daniel Goettin installation shots

Daniel Goettin installation shots

Daniel Goettin installation shots
What: Lisa Jones & Daniel Goettin
When: August 14, 2010 – September 29, 2010
Where: Conny Dietzschold Gallery, 2 Danks Street, Sydney Waterloo NSW 2017 Australia

Design From Around The Web