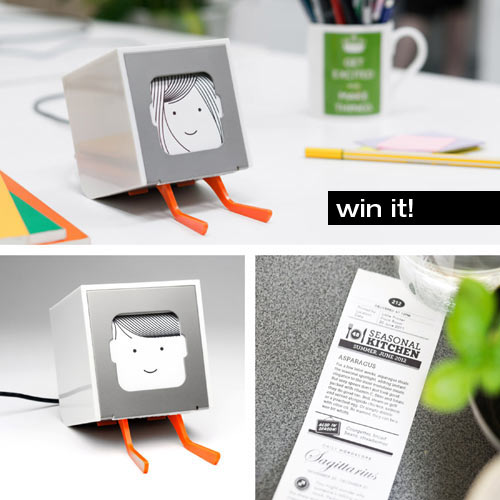 The following post is brought to you by Relabl.com. Our partners are hand-picked by the Design Milk team because they represent the best in design.
Relabl.com is an invite-only website launching within the next few months. Focused on featuring and selling first-edition, world-exclusive product design, Relabl gives design enthusiasts (we're talking about you, innovators and trendsetters!) the opportunity to be the first to get your hands on great new product designs as they emerge.
Relabl.com is offering Design Milk readers the opportunity to sign up for exclusive access onto their A-list. What does this get you? You'll receive priority access to their full service once the site launches and be the first to be alerted when trailblazing products are showcased. And best of all, by signing up, you'll have a chance at winning this smart and adorable Little Printer.
The Little Printer from Berg has a place in everybody's home. It's like being the editor of your very own miniature printing press. With the Little Printer, you can use your smartphone to create a timely, beautiful miniature newspaper, to-do lists, puzzles, and much more.
Rules: To enter, sign up for an invite at Relabl.com. One entry per person. Open to everyone! Contest runs from December 17, 2012 through Thursday, December 27, 2012. Relabl will choose and contact the winner after December 27th. We'll update this post with the winner's name when available. Good luck!
Sorry, this giveaway has expired. Congrats to Eric from NY @semicharmederic!

Design From Around The Web