When was the last time a television elicited attention specifically on its beauty alone? The Loewe bild 9 OLED television subjectively hits that mark, envisioned by designer Bodo Sperlein to stand out rather than blend in spite of its papercut thin dimensions.
Where most manufacturers might attempt a disappearing act with such a thin display, Sperlein and Loewe celebrate the 7mm-thin OLED HDR 4K display's luxe looks with a golden-hued floor stand frame, looking every bit the part of a flagship product it is in its most prominent configuration.
And about that stand: the bild 9's most distinctive feature is a hand-forged, ground and polished steel frame – available either in Amber Gold or Graphite Grey (we say there's no need pretending humility when you've spent this much on a television: go golden!) – the floor stand presents a prominent eye-catching presence, while the streamlined table stand or wall mount option lessen the effect.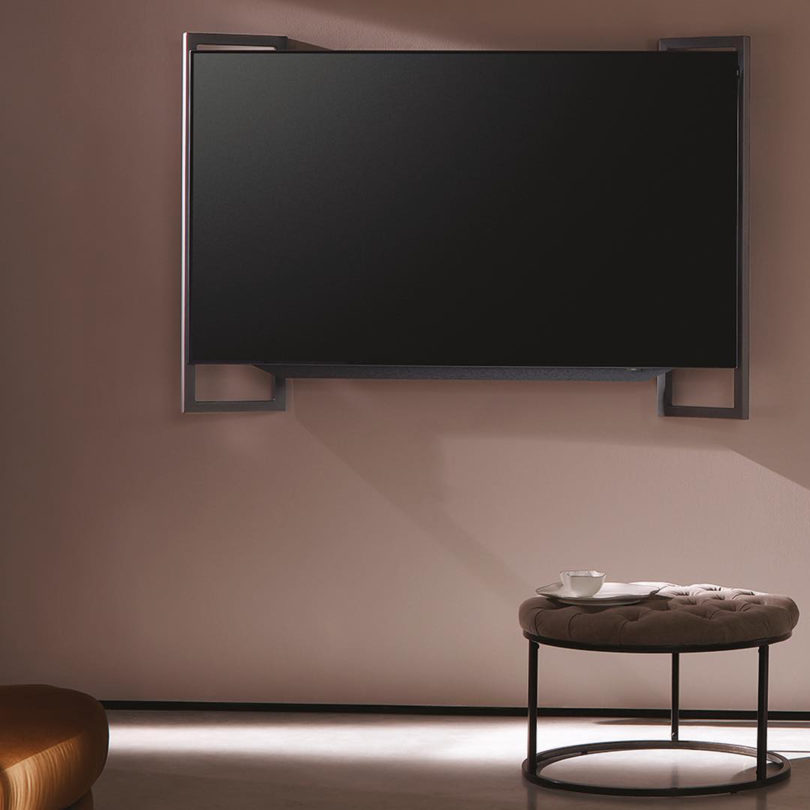 OLEDs are characterized by their superb black levels performance, and the bild 9 adds on with Dolby Vision (alongside HDR10 and HLG) and a slide up surprise that reveals a hidden sound bar across its underbelly. And a television this beautiful ideally shouldn't be marred by cords and cables, so Loewe's designers have integrated a fabric cover on the back to conceal all the connections and cables from view.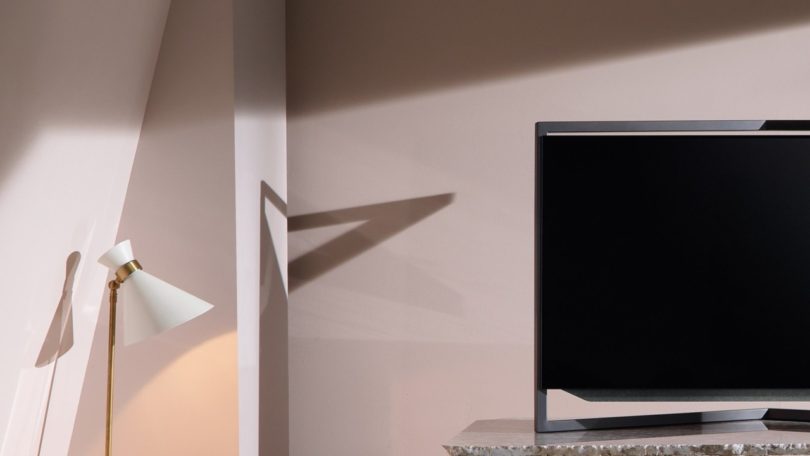 The Loewe bild 9 OLED is available in two sizes: 55″ and 65″. Just don't expect to see many of these flagship displays much anywhere beyond online and in fashion shoots, partially due to limited availability, but mostly because they start just a paycheck over $9,000.

Design From Around The Web