Late summer just might be the ideal time to enjoy all that the great outdoors have to offer, and we're ready to take full advantage of both the weather and Loll Designs September Annual Sale that features 15% off and free shipping! Guided by a vision to inspire people to appreciate the outdoors, Loll creates innovative and functional products that are beautifully crafted in the USA from 100% recycled plastic. In fact, most of the materials come from reclaimed HDPE plastic milk jugs – since 2005 they've been able to reclaim over 100 million during their manufacturing process!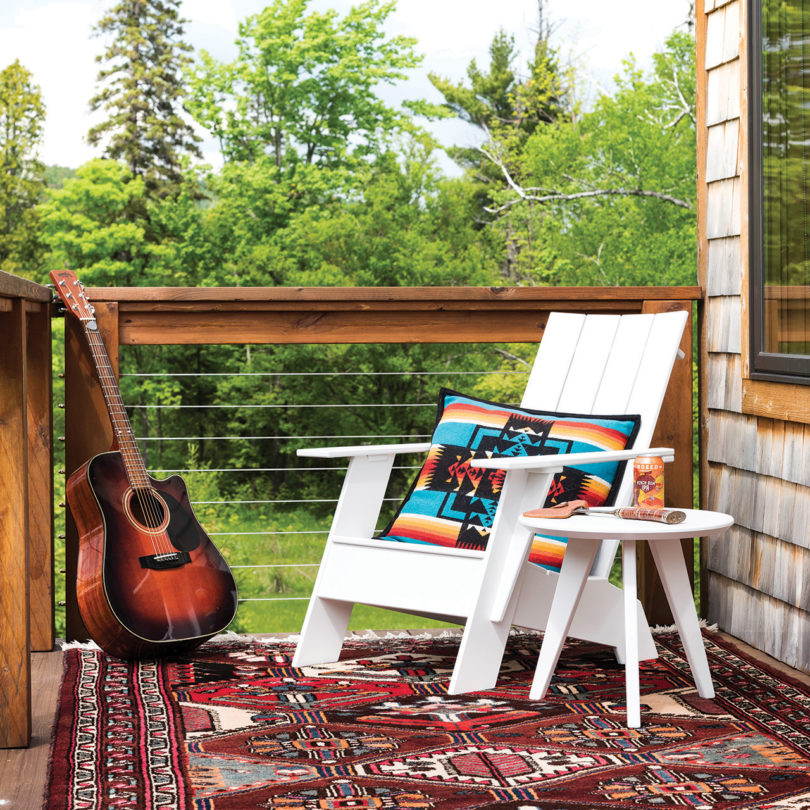 Originally known for their iconic Adirondack Chair, Loll Designs has grown their offerings to include outdoor dining sets, accent tables, planters, storage, and accessories. Their flagship furniture family goes by their namesake – the Lollygagger Collection. Years of experience designing and manufacturing outdoor furniture went into the creation of this modern line, resulting in an ultra high level of comfort. Their bestselling Adirondack Chair even has an integrated bottle opener hidden under its right arm, just in case you get thirsty but don't want to get up! Other favorites of ours from this line include the Lollygagger Lounge and the Tall Lollygagger Lounge as well as the Cabrio.
Quality is built into every product Loll creates, including material choices, design, and manufacturing, and we'd be remiss to not mention their warranty and top notch customer service. Along with being constructed from recycled materials, their products feature easy to clean, non-porous surfaces that won't house dirt or mold and are weatherproof. Their outdoor furniture can be left outdoors year round and withstand all types of conditions, including seaside and poolside environments. Another very thoughtful feature is Loll's unique hidden fastening system that allows parts to be removed and replaced if necessary.
With Loll's September Annual Sale going on – 15% off as well as free shipping – we've got our eyes on the Emin Dining Chair, the Round Lollygagger Cocktail Table, and the Tall Lollygagger Sofa.
Fresh Air Bar Table and Fresh Air Bar Stool
Loll Designs' latest collection – Fresh Air – brings together all things good about gathering together and entertaining outdoors. We love that all the pieces are available in a number of sizes to perfectly suit a variety of spaces and purposes. Choose from two rectangle tables, two round tables, and three benches to create your ideal seating area.
Get ready for late summer get togethers and autumn bonfires by checking out Loll Designs' entire collection of modern outdoor furniture, then take advantage of their September Annual Sale through the end of the month and make your dream backyard or deck a reality!
Photography courtesy of Loll Designs and Tomoko H. Matsubayashi.