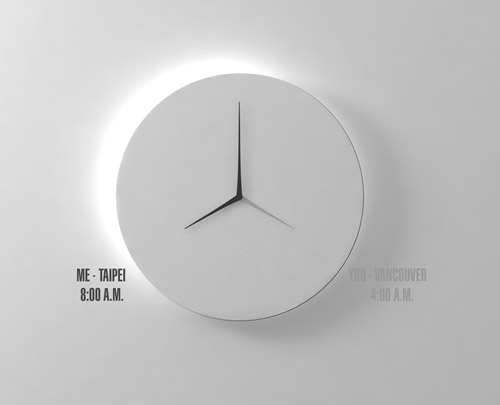 Hongkong-Taipei based designer Kit Men Keung has created a new dual-time wall clock for Taiwanese brand Verso Lab.
Intended to allow users to read the times of twin time zones in a visually subtle style while maintaining a regular relationship with someone on the other side of the globe. The color contrast of the secondary clock hands has been delicately reduced to appear like a shadow on the face, acting as a conscious reminder of the distance between the user and his/her connections abroad. With a passing glance the user can quickly and easily attain the information from the clock.
This piece is available in both square and circular versions in either white or charcoal gray. Dimensions (W x H x D): 25cm x 25cm x 3.8cm.