The perfectly named Fun Factory recently opened their Munich store designed by the one-and-only, Karim Rashid. Retail environments can often come across as boring and stale, but not a Karim Rashid-designed one. Bringing his signature curvy, organic forms to the narrow, street front location, Rashid created a sensual, yet tasteful, sex shop to complement the erogenous zones of the body – the neck, collarbone, hips, lips, and behind the knee.
This marks the third shop for Fun Factory and the new location is spread out over two, futuristic-looking floors decked out in gold, silver, white, and black. The boutique caters to erotic lifestyles and is full of stylish sex toys, lingerie, and other miscellaneous, pleasure-focused gear.
The organic forms of the tables reflect the shape of his very own dildo design for Fun Factory, Mr. Pink. You can peep those laid out on the tables above.
To help with discretion while shoppers look around, privacy was a key factor. The patterned windows slightly obscure the interior and Rashid designed nooks for private shopping.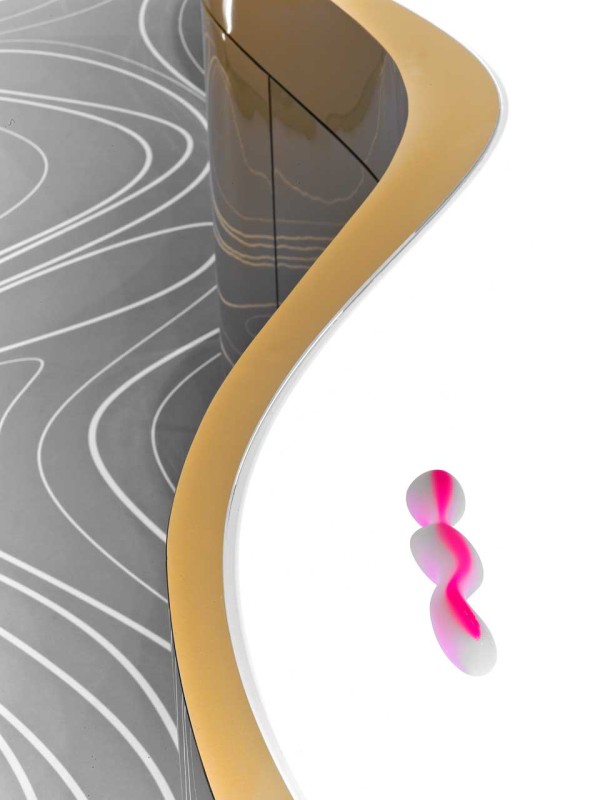 Say 'Hi' to Mr. Pink!
Stairs lead to another level of provocative fun.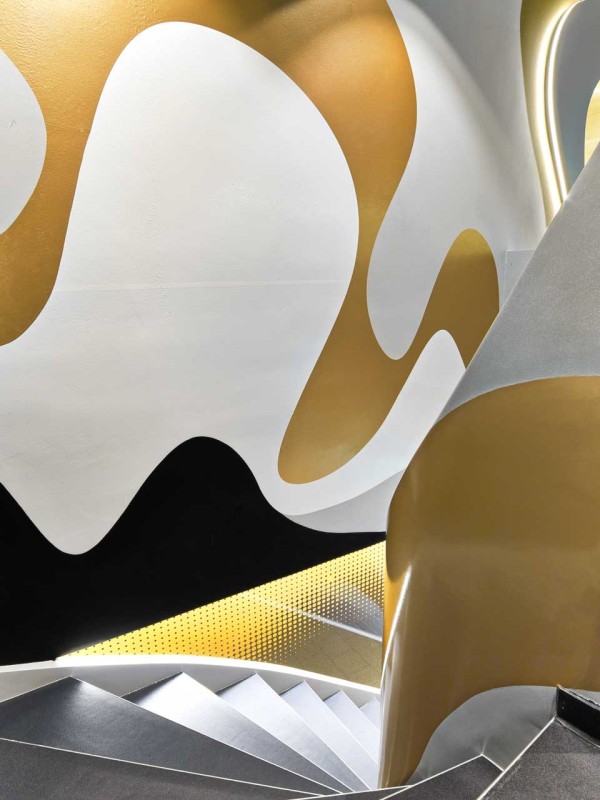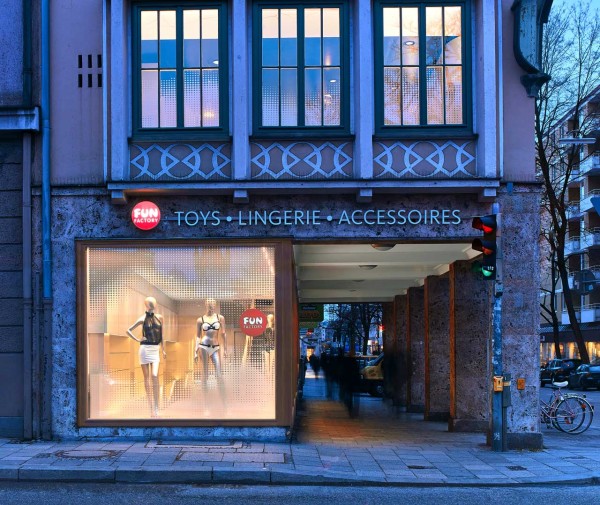 Photos by Eric Laignel.