The Loop Fountain by Lily Clark Drips With Tranquility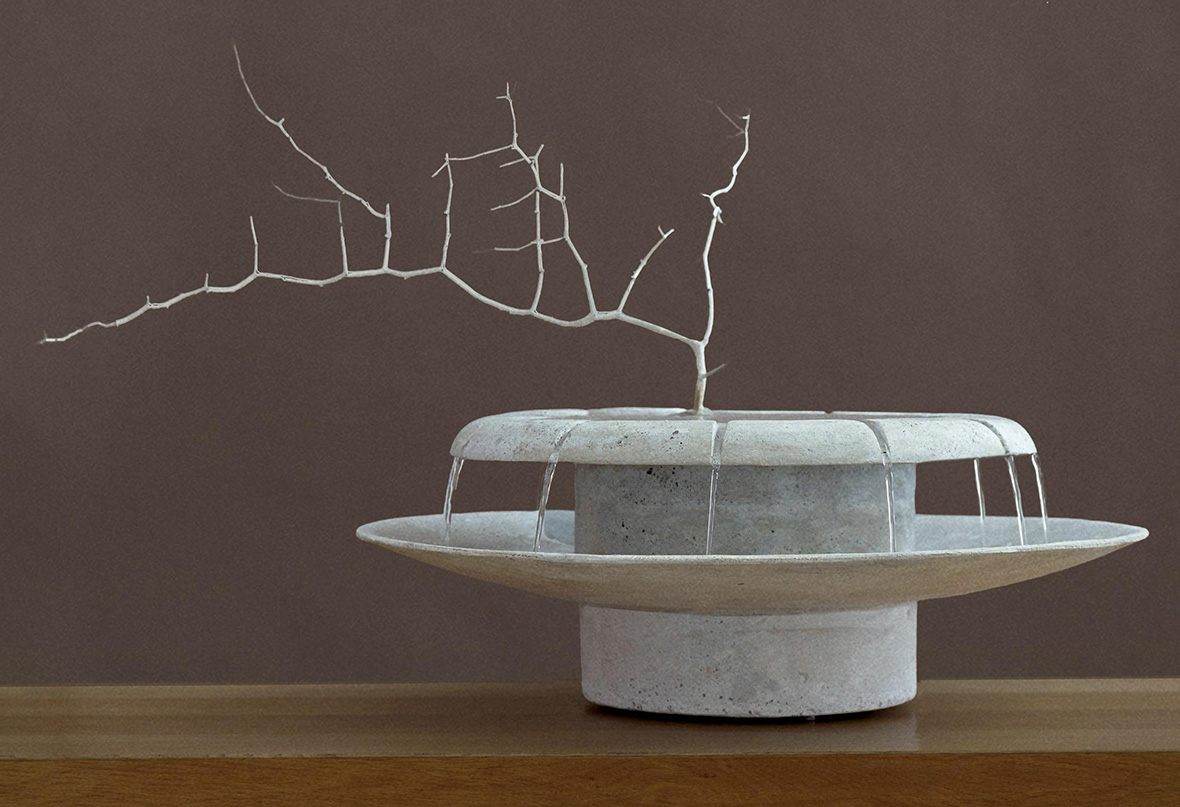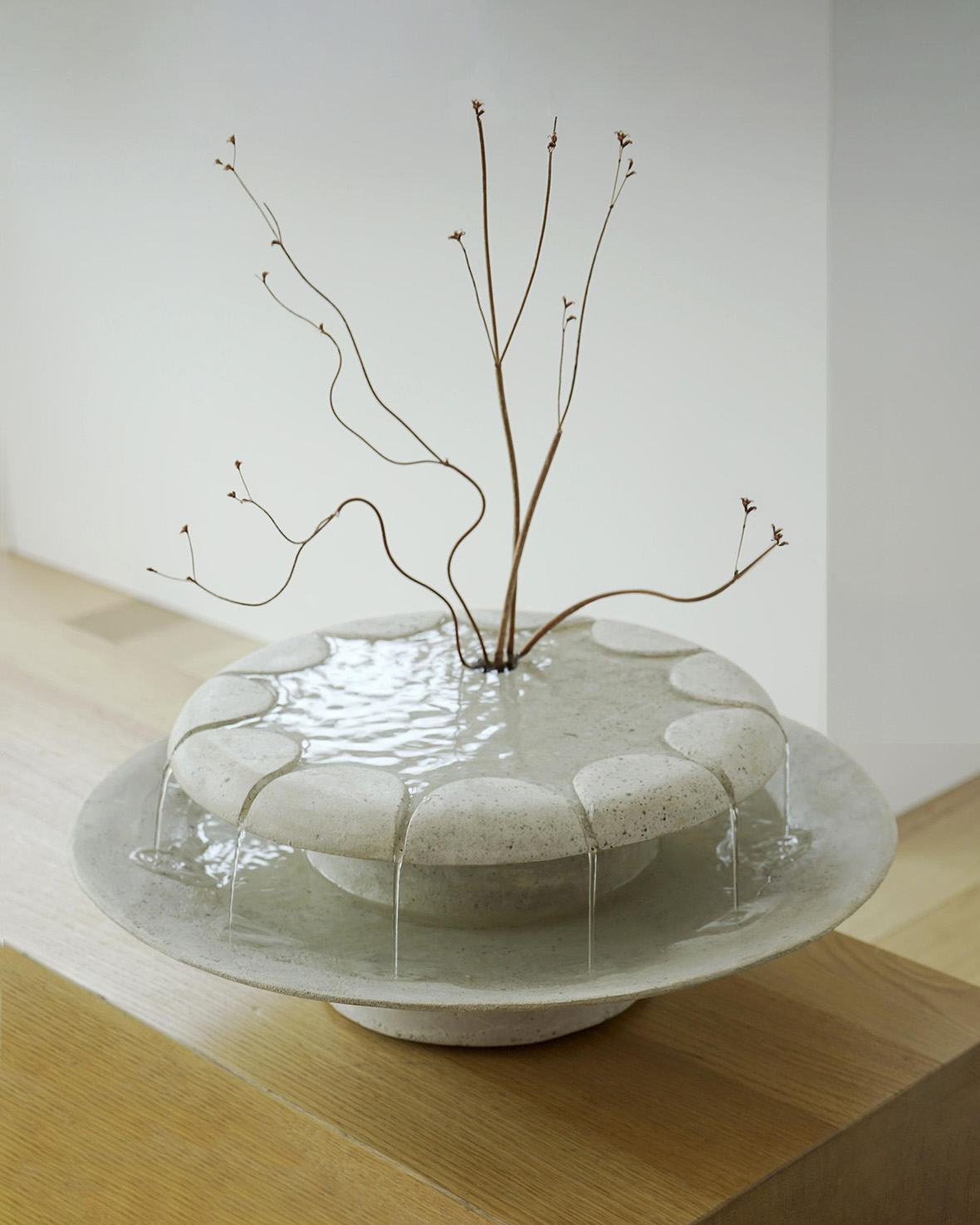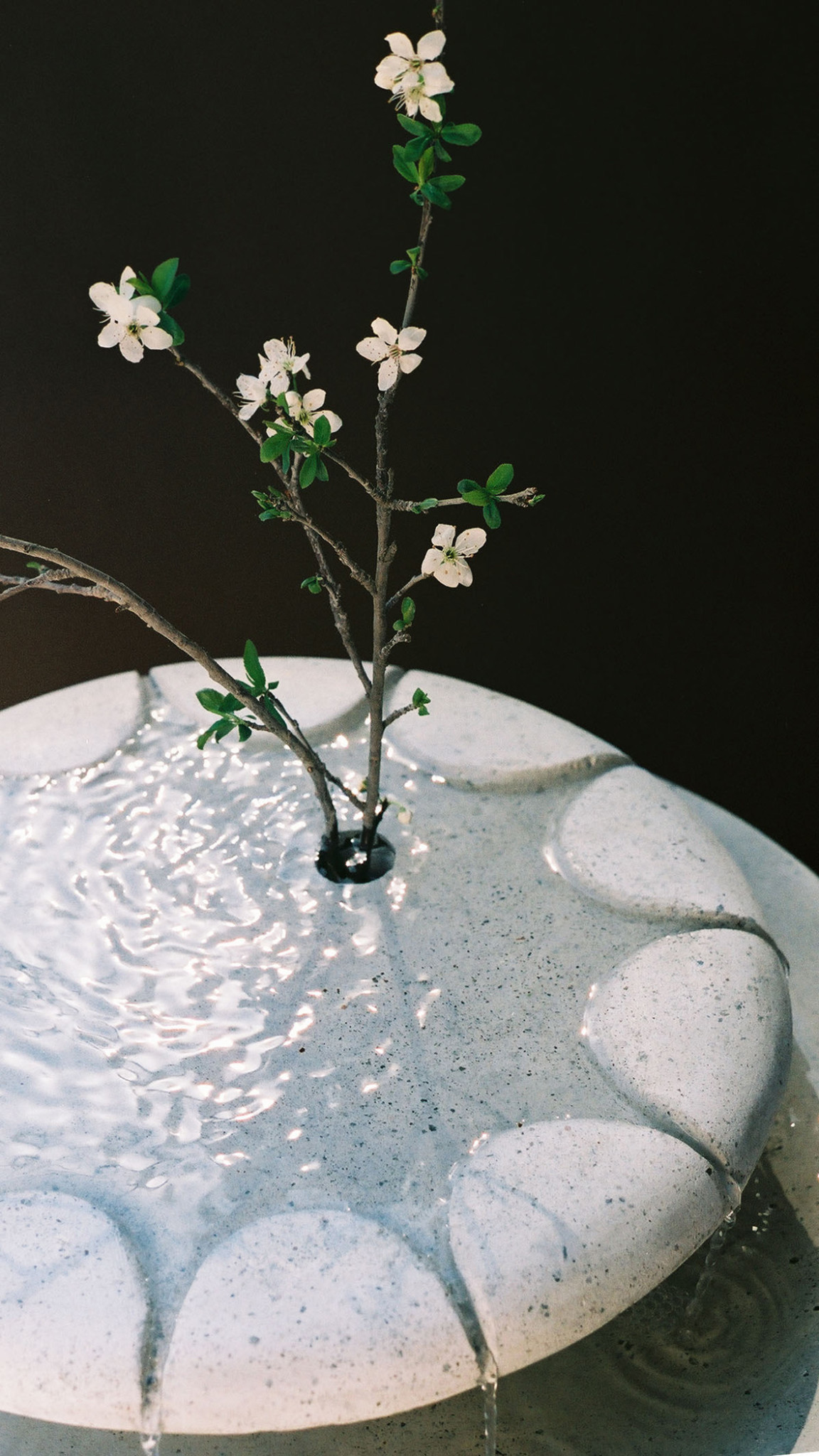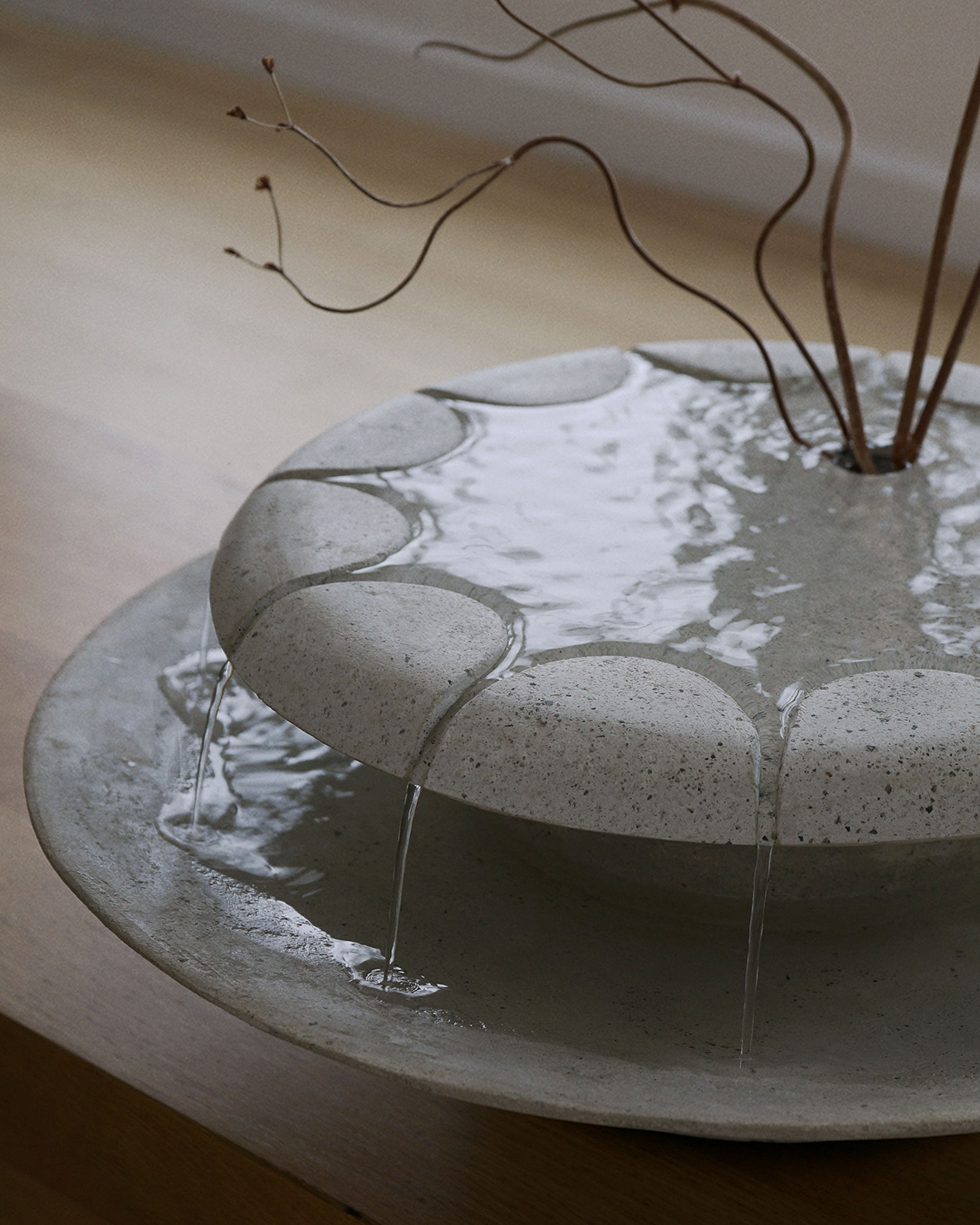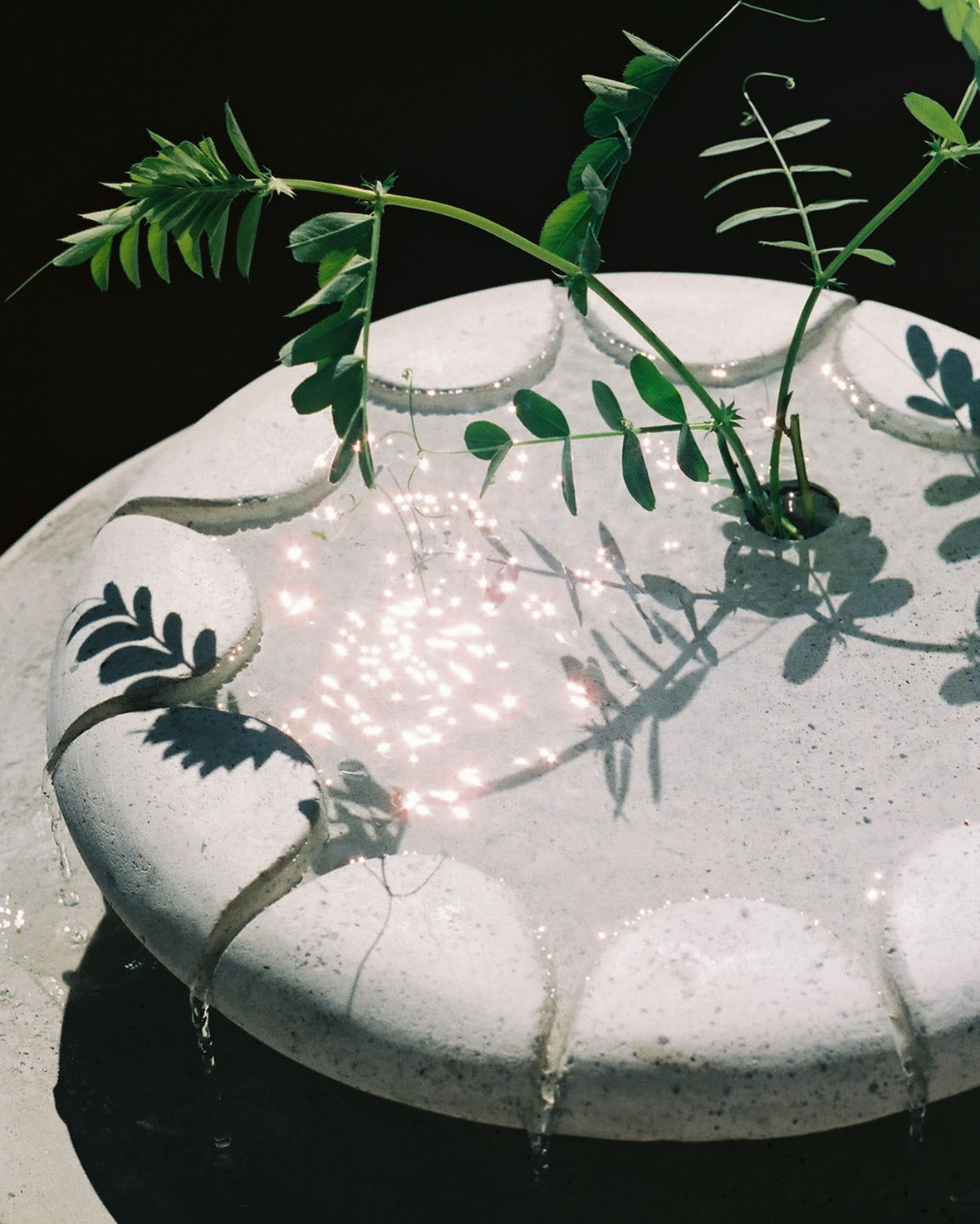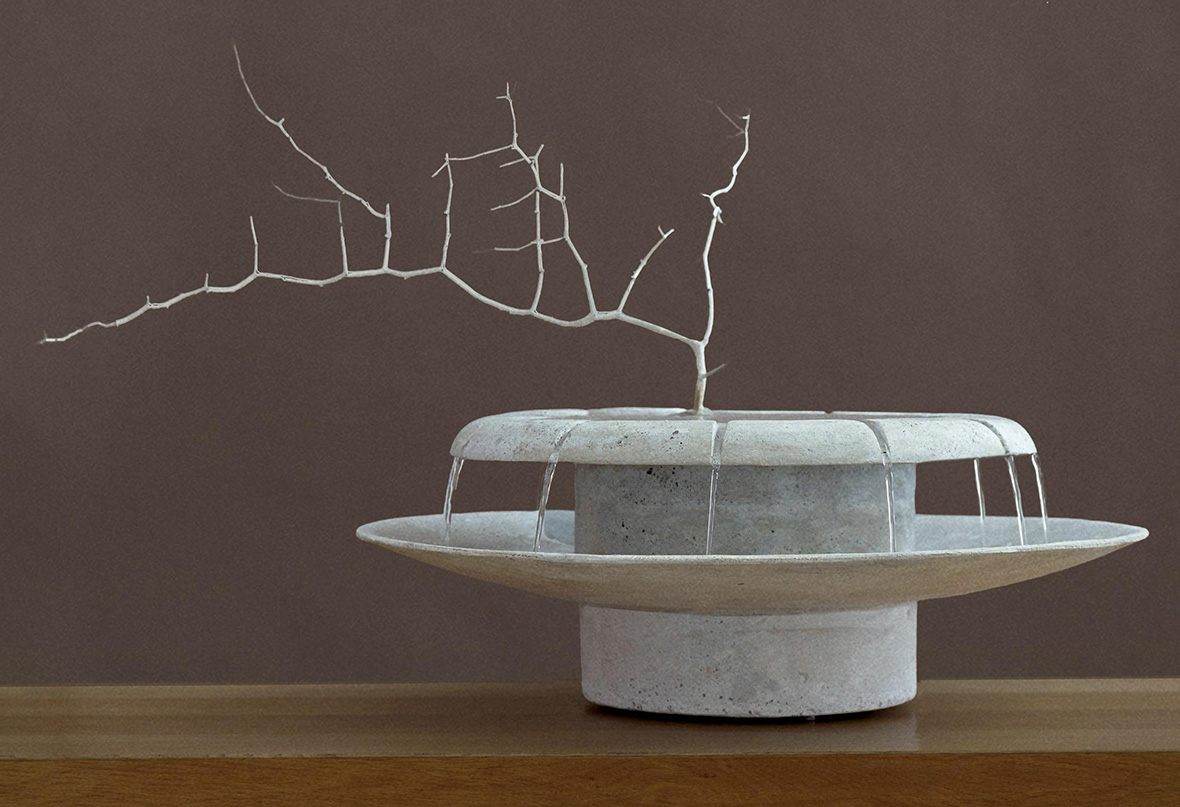 The Loop Fountain by Lily Clark Drips With Tranquility
1/7 Photos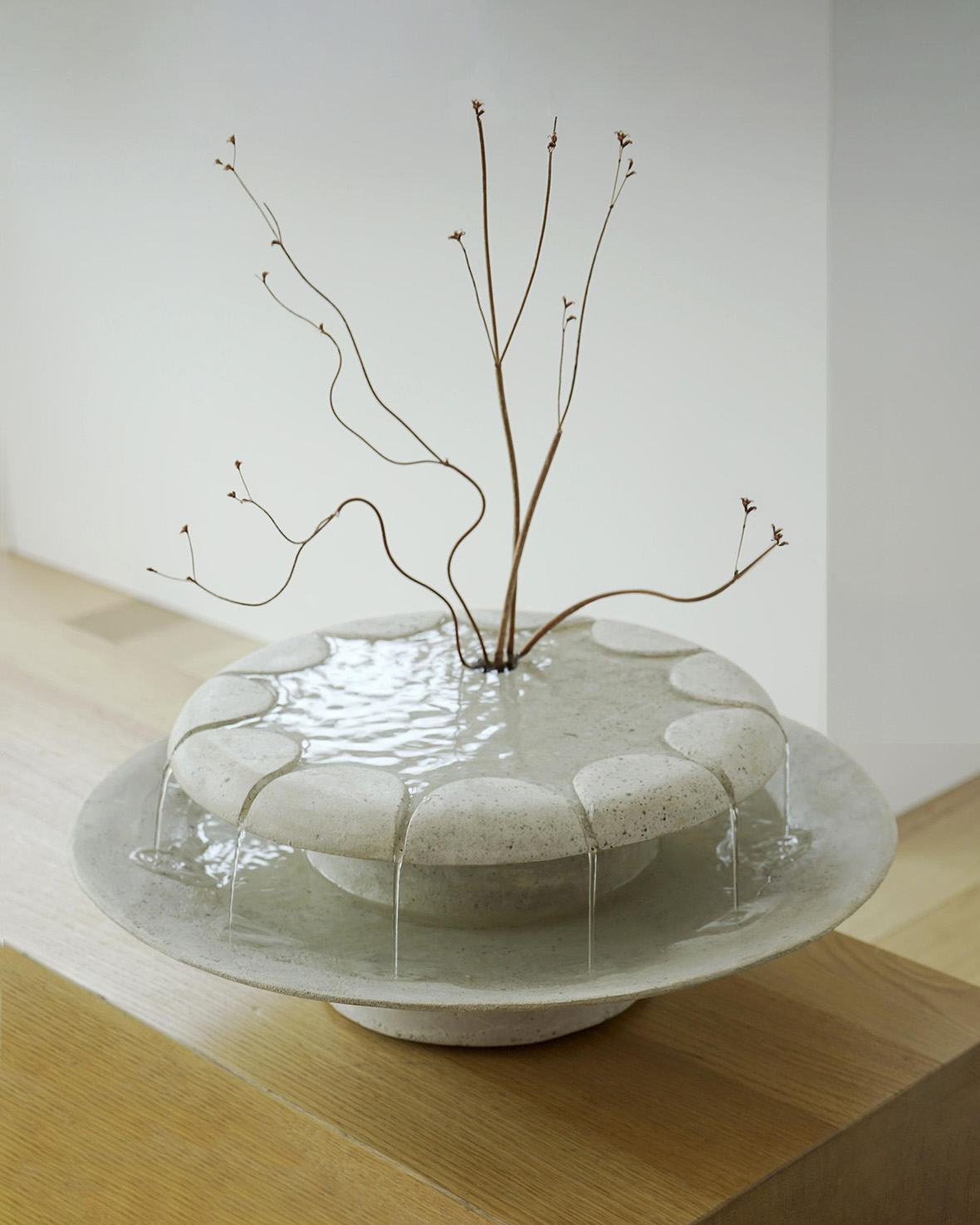 2/7 Photos
3/7 Photos
4/7 Photos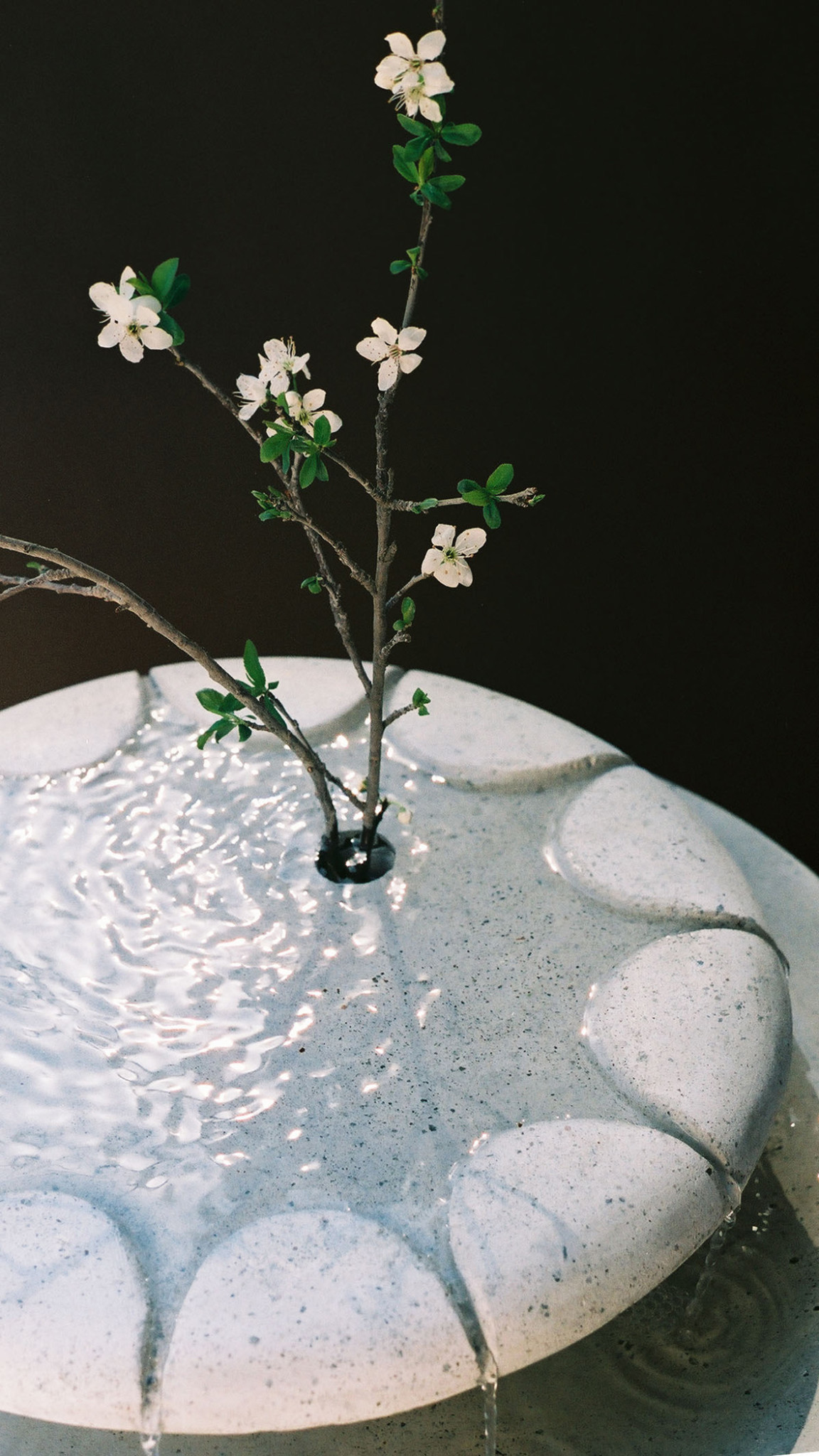 5/7 Photos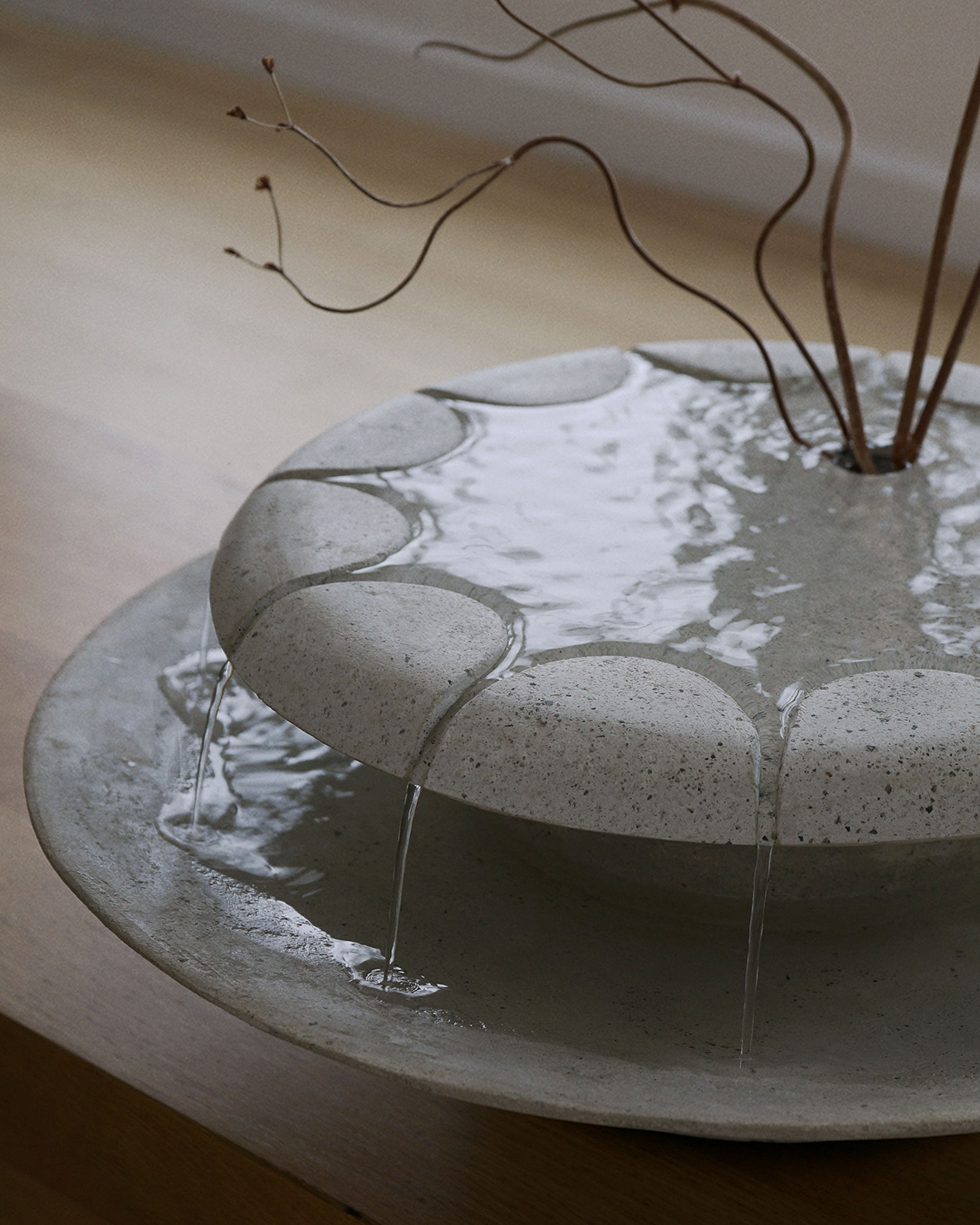 6/7 Photos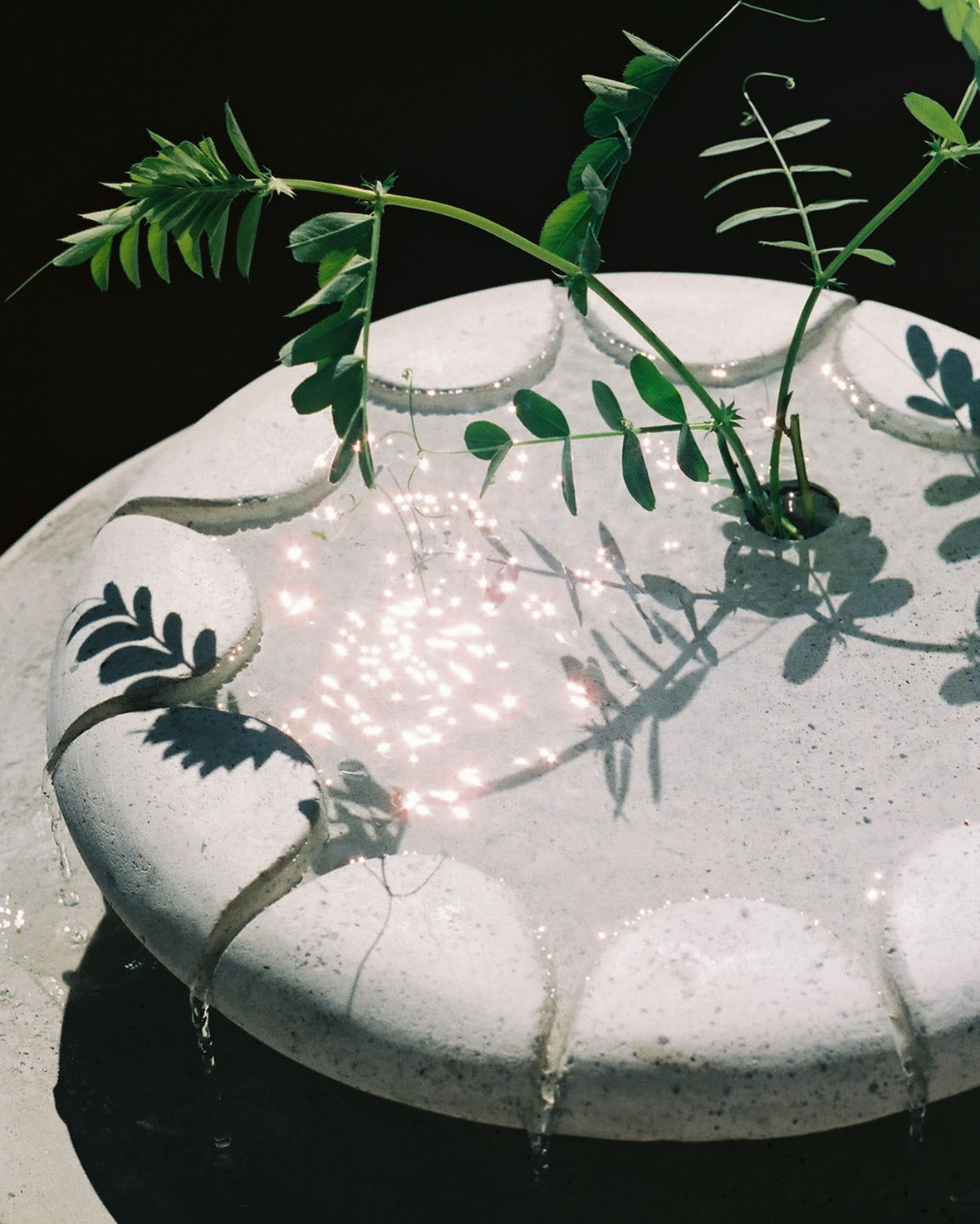 7/7 Photos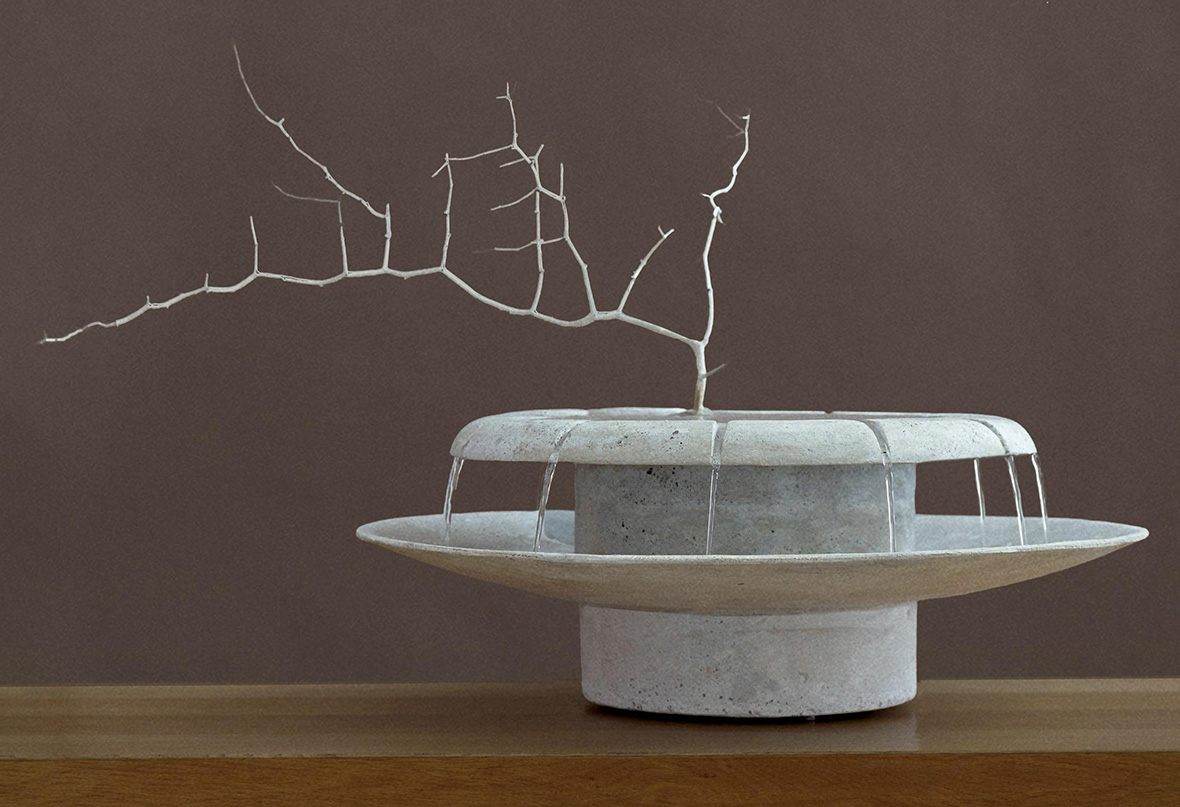 During the depths of Great Depression, the federally sponsored programs known as the New Deal put millions of jobless Americans back to work in service of constructing a modern civic landscape that left nearly every city and town marked by inspiring communal structures characterized by their utility, craftsmanship, and artistry. It's this optimistic legacy – realized on a smaller more intimate scale – that inspired designer Lily Clark's Loop Fountain.
Clark's previous fountain designs exhibit a style more akin to Brutalist aesthetics rather than the streamlined moderne and art deco-inspired design exhibited by The Loop. But regardless of their aesthetic, all of Clark's designs share an attentive care in the culmination of senses produced by flowing water.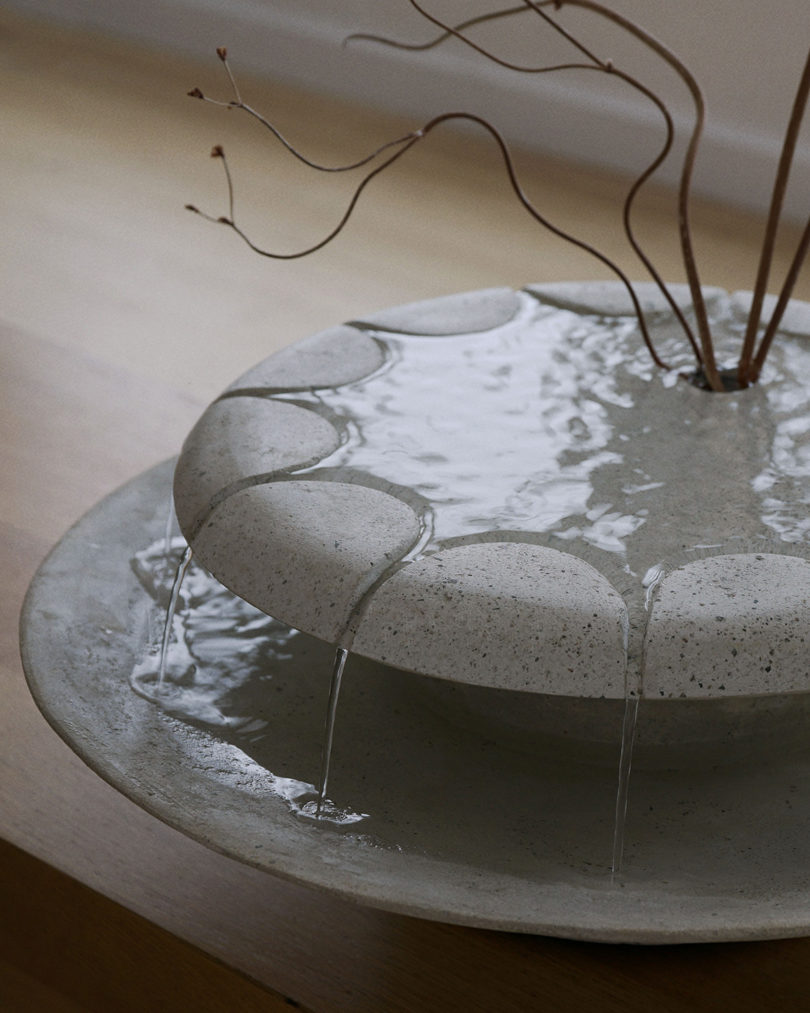 The gently tiered 19″D x 19″W x 6.5″H self-circulating, tabletop water feature is constructed with polymer-modified cast stone, incorporating local obsidian and rhyolitic ash granules sourced from the June Lake Loop in the Eastern Sierra. It was high up in this spectacularly scenic locale where Clark first designed the Loop Fountain while living and working surrounded by rock, water, and forest.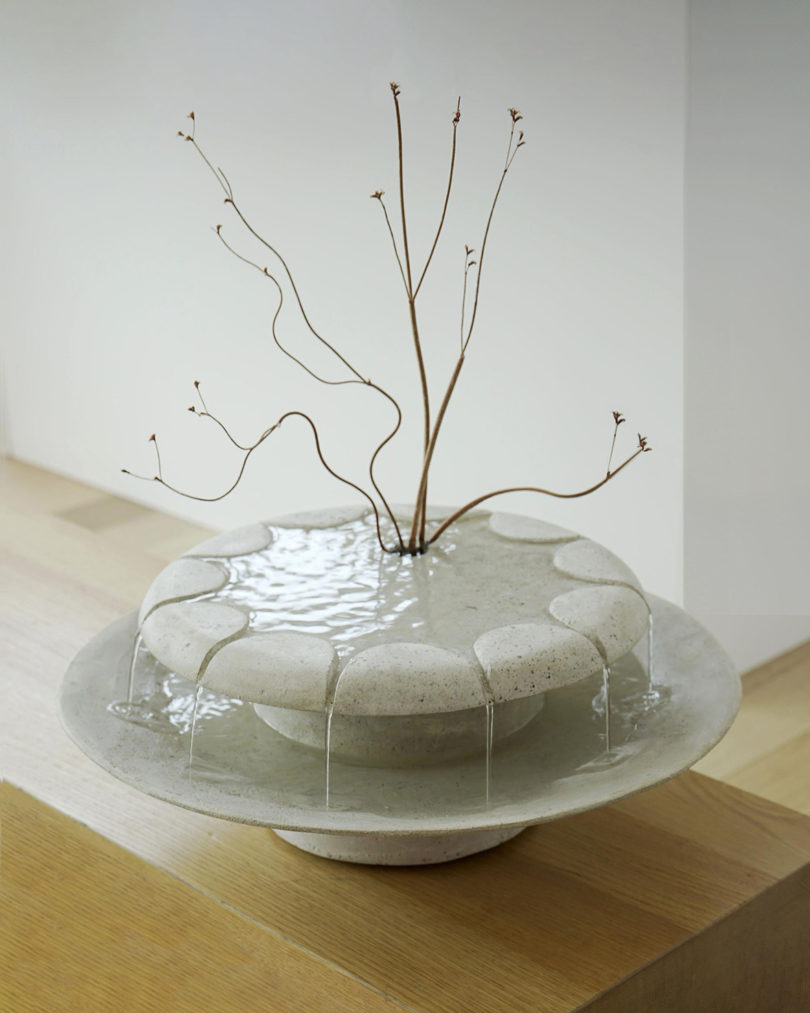 The Loop Fountain requires a 3-4 week lead time and is individually made to order, available for $1,800.