david/nicolas is a Beirut-based design studio behind the Loulou/Hoda exhibit, a reinterpretation of a traditional Lebanese household with a contemporary reconstruction, designed for Art Factum Gallery.
Sparked by a strong sense of curiosity, the designers began with a question, "What should a Lebanese household look like?" Their first step? Exploring their grandmothers' houses, where they found certain, meaningful objects that made a significant impact on them as children.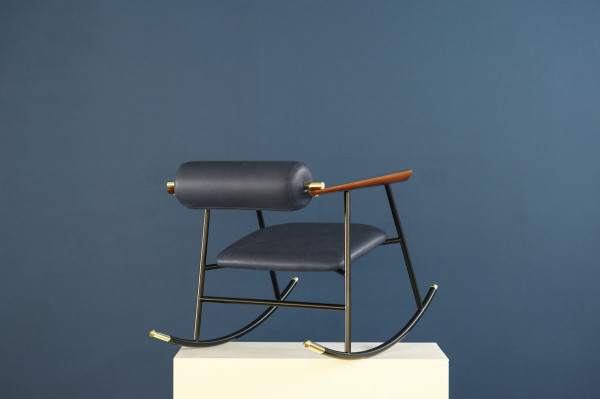 The designers then reinterpreted each of the objects, giving them a modern update without detracting from its traditional feel. Each object has been revamped to carry the intimate, welcoming feel of a traditional, global Lebanese home for the present day.
What is Lebanese identity, you might ask? "…a fusion of French, Ottoman, Roman, and Hellenistic culture, with a dab of ancient Phoenician pride…" but the designers noted that the modern homes didn't have any Lebanese history, they "lack the sense of tradition and identity. They are instead strewn with cold generic designs that go hand in hand with long lost culture." This project was aimed at reinterpreting these traditional objects and bringing them into modern times.